MSI Radeon HD 7950 Twin Frozr III 3GB Graphics Card Review
---
---
---
Andy Ruffell / 10 years ago

The card itself is completely covered from top to bottom, end to end by the large Twin Frozr III cooler with a dual fan design that incorporates propeller blades. The cooler is made completely from metal and the fans are slightly raised by around 2mm to give the best possible cooling across the card. The fans are PWM controlled for maximum performance and are said to give up to 20% extra airflow compared to standard fans.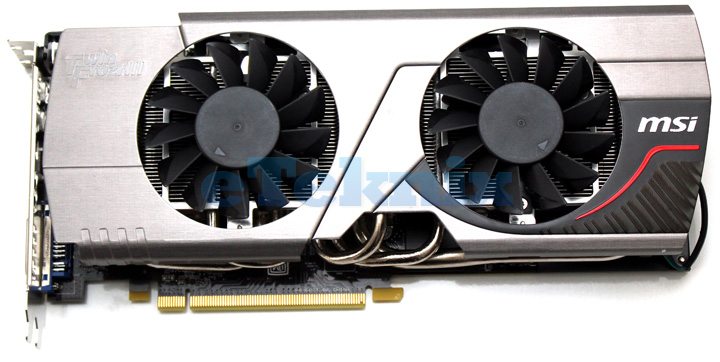 The cooler wraps around the top of the card, and due to the weight that the cooler adds, you'll see a long black bar across the top of the card to give extra support when installed in a case.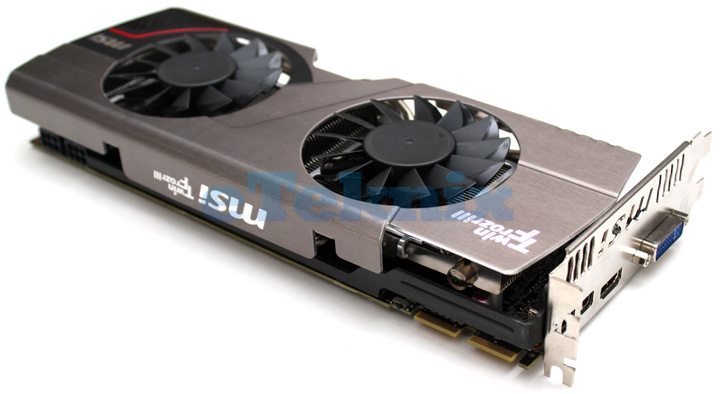 The bottom of the cooler reveals the heatpipe design that is incorporated with the card. There are a total of six heatpipes which stem from the baseplate and spread to various parts of the aluminium heatsink, just below the twin fans.

As with most 7950 based cards, you'll find two six-pin PCI-Express power connectors on the top of the card. For those with power supplies that don't have these connectors, you can use the supplied twin Molex to 6-pin adapters that MSI bundle in.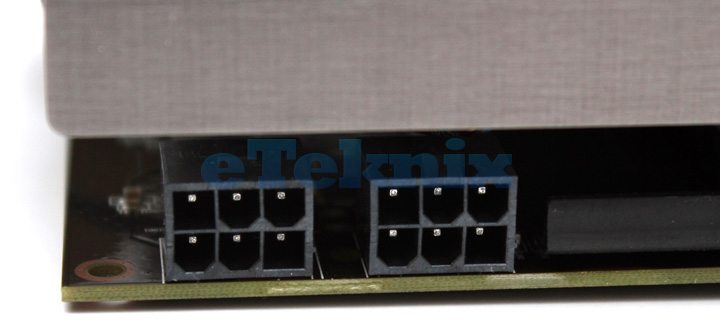 Sticking with the top of the card, we find a total of two CrossFireX fingers and a BIOS switch that we've seen many times before. Moving the switch from each position gives no difference in terms of performance, but allows for the consumer to overclock without fear.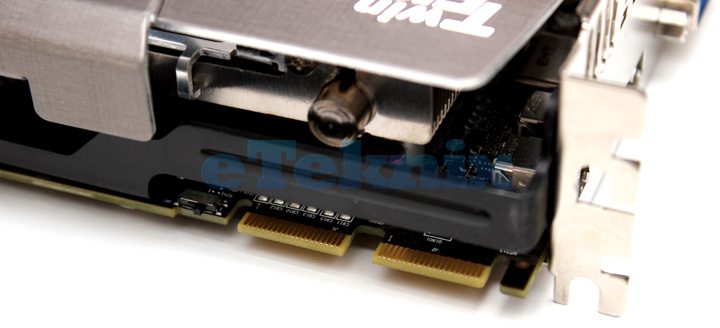 Finally moving to the rear I/O of the card, we find a dual slot design that includes an MSI stamped ventilation area with the usual display output connectors which include dual-link DVI, HDMI and two mini DisplayPort connectors. With these four connectors, the consumer has the option to run a multiple monitor configuration through AMD Eyefinity if they wish.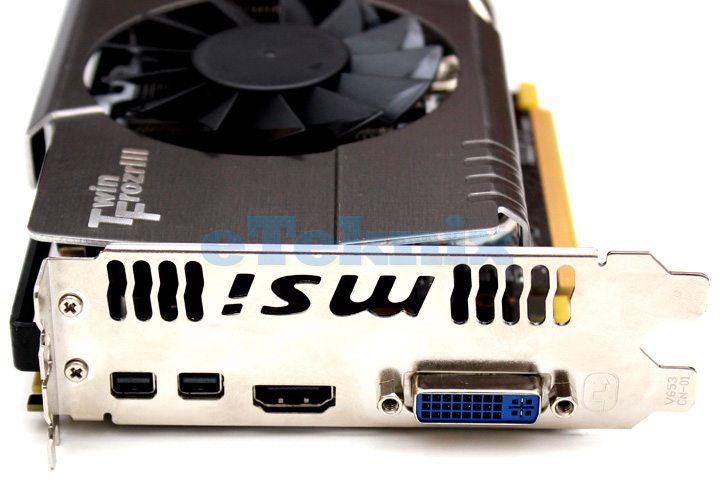 Going a bit more technical, and taking a look at GPU-Z, we can see that we have an 80MHz overclock on the GPU clock, from the standard 800MHZ core clock speed seen on a reference card. The memory speed remains at 1250MHz with a whopping 3GB of memory used. Other than this, the card remains the same, with a 384 bit memory bus, and uses the 28nm Tahiti GPU technology.