MSI Radeon RX 480 GAMING Coming Next Month?
---
---
---
Alexander Neil / 5 years ago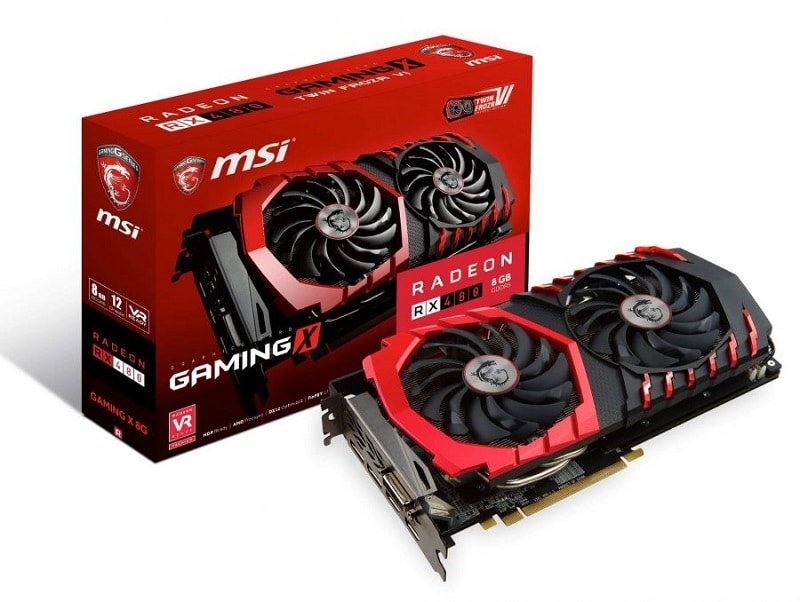 AMD's RX 480 graphics card has been out for some time now and despite it originally launching with only a reference design, many manufacturers have been getting to work on developing their own custom versions of the popular budget grade card. Earlier this month we caught a glimpse of MSI's GAMING X version of the RX 480 and got an idea of the improvements it would yield over the base reference design. At the time we weren't sure when these exciting new cards would be available, but it has been announced that the cards will be reaching consumers by as soon as mid-August.
MSI's take on the RX 480 sees them taking their popular Twin Frozer IV cooling system and attaching it to AMD's Polaris 10 chip, while offering improvements in the power department by providing an 8-pin PCIe power connector and a 4+2 phase design to guarantee power stability under heavy loads and overclocks. It's just as well too, as these cards will be able to offer overclocks of up to 1316 MHz (over the reference speed of 1266 MHz) out of the box, while for those who prefer a silent rig can get the non-X option with it's more modest 1292 MHz clockspeed and extra-quiet fans. On top of this, MSI's RX480 offerings will all include an extra HDMI port compared to the reference model and if you splash out for the X-model, RGB LED accents to give the card a little extra flair.
While an exact release date is yet to be announced, these cards are now just around the corner and with both 4GB and 8GB versions set to be released, MSI has you covered if you want more out of your RX 480 than the reference design can offer.