MSI RTX 2080 and 2080 Ti – The Perfect 144 Hz Gaming Cards?
---
---
---
Peter Donnell / 2 years ago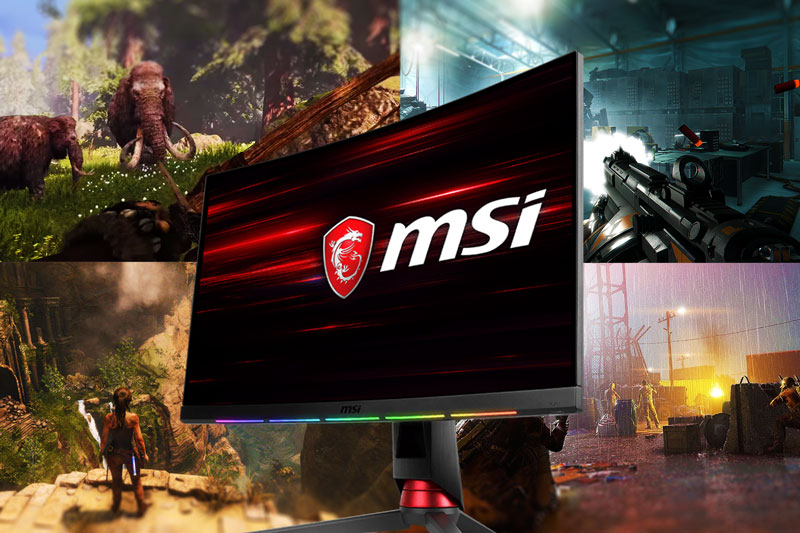 The Perfect 144 Hz Gaming Cards?
Recently, we reviewed the latest curved gaming monitor from MSI; the Optix MPG27GCQ! That review also coincided with the launch of the new NVIDIA RTX series graphics cards. It seems then, that this would be a perfect time to put the two together and see if they work in perfect harmony. With a pair of MSI RTX series graphics cards, as well as the latest MSI Optix curved gaming monitor, are these the perfect choices for those who want to play PC games at ultra-high frame rates and resolutions?
The days of the 1080p 60FPS standard starting to fade away a little. That is still an acceptable minimum for modern PC gaming. However, the move towards 4K, HDR, 144hz (and above), and other new technologies, are becoming the norm.
We already know that the latest graphics cards from NVIDIA are pretty powerful. Furthermore, with the upcoming addition of their Ray Tracing and DLSS features, they're set to be an even more attractive option for PC gamers. However, raw performance is still king. Turning electricity into pixels and FPS is all we care about today.
Want to learn more about Ray Tracing and DLSS? Check out our guide and benchmarks here!
This monitor is already proving to be one of our favourite gaming monitors of the year so far. With its curved 1800R display, WQHD (2560×1440) resolution, 144hz refresh rate, and 1 millisecond response time. Clearly, it is ticking all the right boxes for some serious gaming action. However, it also has a fair few bonus features that help it stand out from the crowd. Game Sense Mystic Light technology, gaming OSD App, 100% NTSC and 115% sRGB colour reproduction, to name but a few.
Features
Curved Gaming display (1800R) – The best gameplay immersion.
GameSense – Conductively enables external game alerts via RGB LED lighting with the hottest competitive online games.
Mystic Light – The ultimate gaming finish.
WQHD High Resolution – Game titles will even look better, displaying more details due to the WQHD resolution.
144Hz Refresh Rate – Real smooth gaming.
1ms response time – Eliminate screen tearing and choppy frame rates.
Gaming OSD App – Create the ultimate viewing settings for your game.
True colors – NTSC 100% & sRGB 115%.
Adaptive-Sync – prevent screen tearing.
Anti-Flicker and Less Blue Light – Game even longer and prevent eye strain and fatigue.
Frameless design – Ultimate gameplay experience.
178° wide view angle.
Optimized for MSI Systems and components – Making sure you have the best game experience.
For today's testing, we will be running through Shadow of the Tomb Raider, Rise of the Tomb Raider, Deus Ex, Ghost Recon: Wildlands, and Far Cry: Primal. These have all proven to be fairly demanding games to run. However, with the new MSI RTX 2080 and 2080 Ti, we're fairly confident that we can hit some respectable figures even at good quality settings within each game. It's true that we shouldn't expect to be running games at Ultra even on the flagship GPUs, as 144hz is a very high benchmark to reach even at lower settings for many graphics cards.
While you might be used to gaming at 60hz, it doesn't take a genius to realise that if you want to hit 120hz or above, you're going to need at least twice the power from your graphics card. Furthermore, hitting 144hz or above for a stable gaming experience, requires even more power still. With that in mind, let us move on and see what kind of performance we reached and what kind of settings were used.
Check out our reviews of the MSI RTX 2080 Gaming X Trio
and MSI RTX 2080 Ti Duke!