MSI RTX 3080 & RTX 3090 SUPRIM X Graphics Card Review
---
---
---
Peter Donnell / 2 years ago
A Closer Look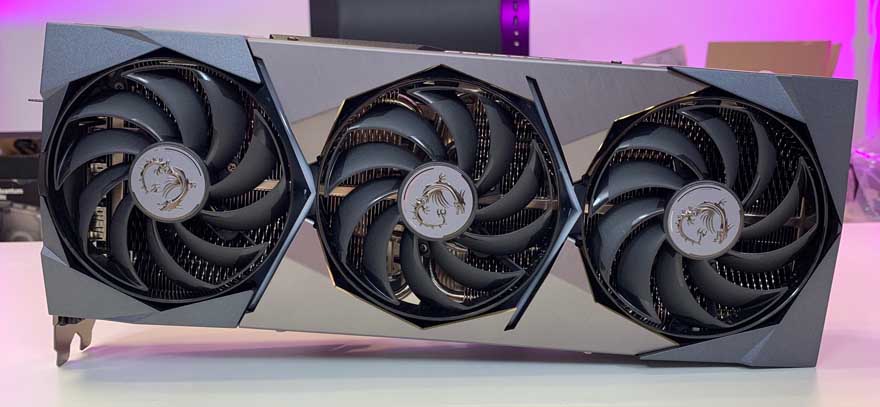 This time around, it seems MSi has ditched the darker plastics, going for a more metallic look on their new cards. This is in-line with designs we've seen on their latest peripherals, monitors, motherboards and more, so it's good to see some uniformity between their product ranges.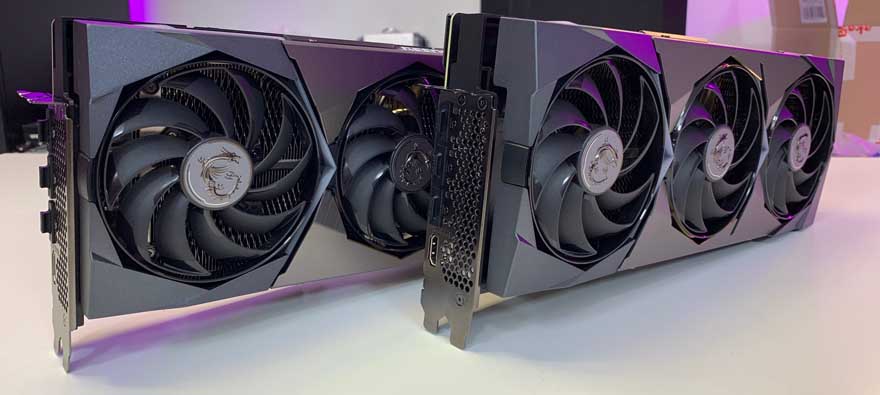 It's a stunning design overall, with lots of aggressive angles and shape, but they're all overlapping and have nicely finished edges, which makes the whole thing look rather sleek and stylish and much less aggressive overall.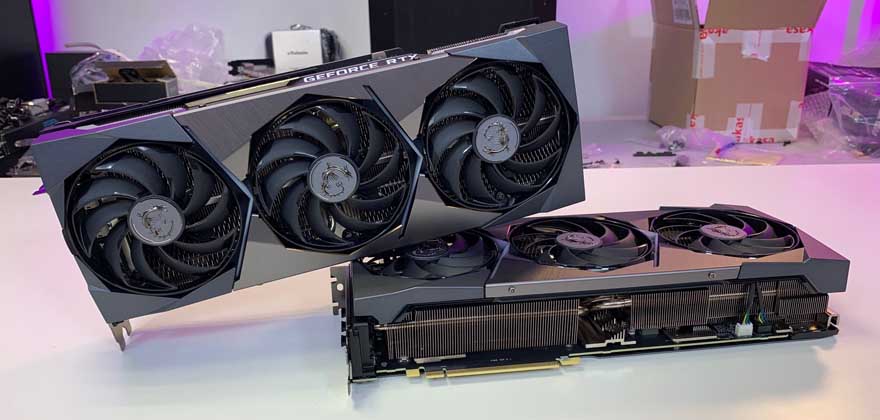 Of course, there's a good hint of ARGB in here, with two sections on the front of the card, as well as down the side and even more on the logo on the backplate.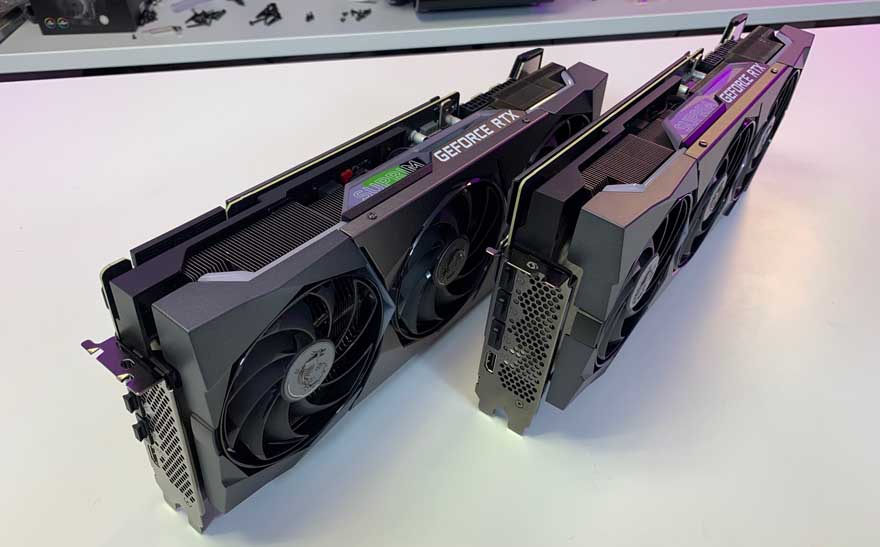 The card uses their TORX 4 fans, which come with an axial design (the plastic ring joining the fan blades), However, if you look closely it's a hybrid axial, with the blades joined into pairs.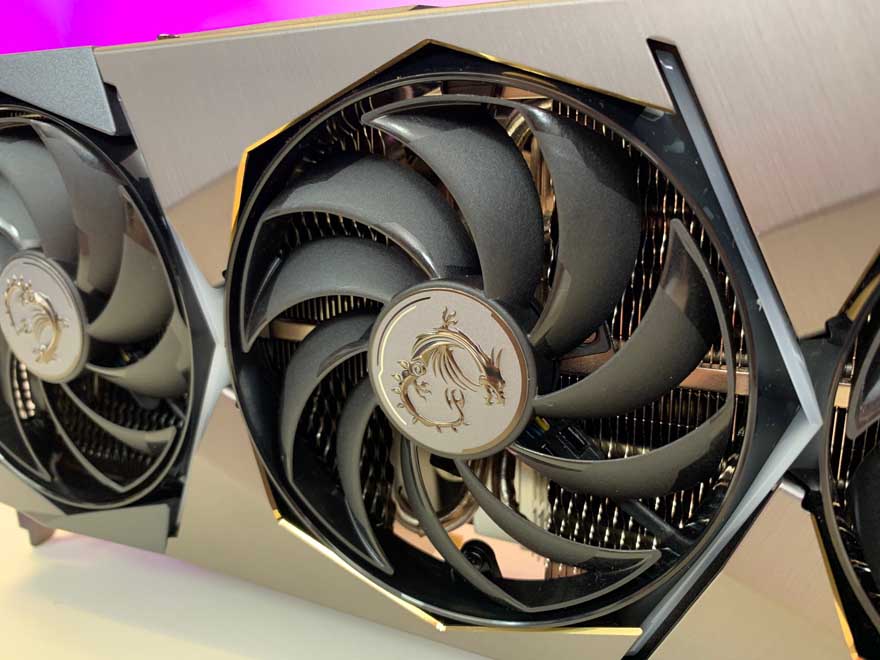 Down the side of the card, you'll find all the usual power connectors, not the new Nvidia ones, at least not yet. However, you will need 3 x 8-pin cables, which is a LOT of power, but these are very powerful cards!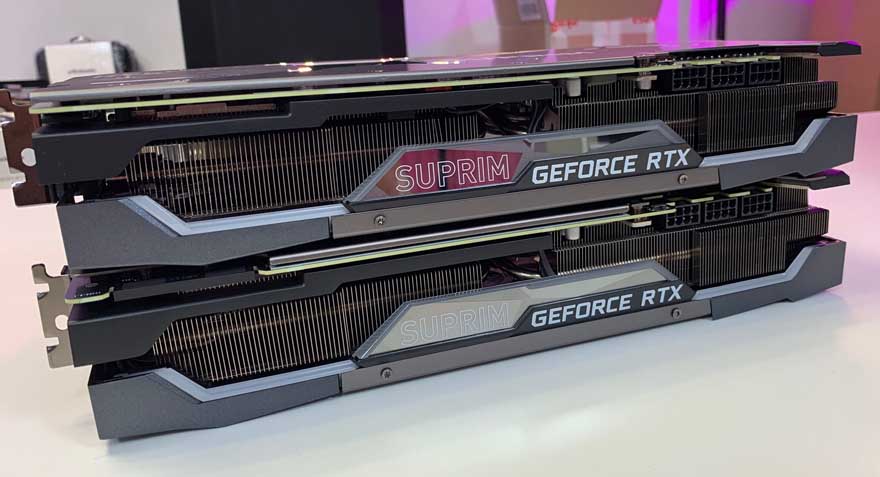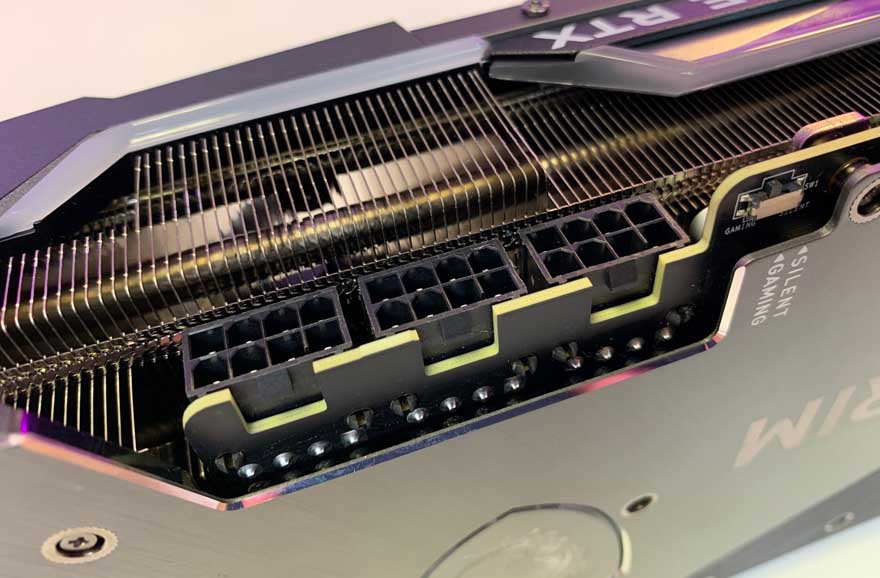 There's also a good amount of ventilation for that massive heatsink. This card can cool passively, so it'll be completely silent when you're not taxing it too hard. That's hardly surprising though, given just how much raw material is in that heatsink. Both of these cards are pretty heavy.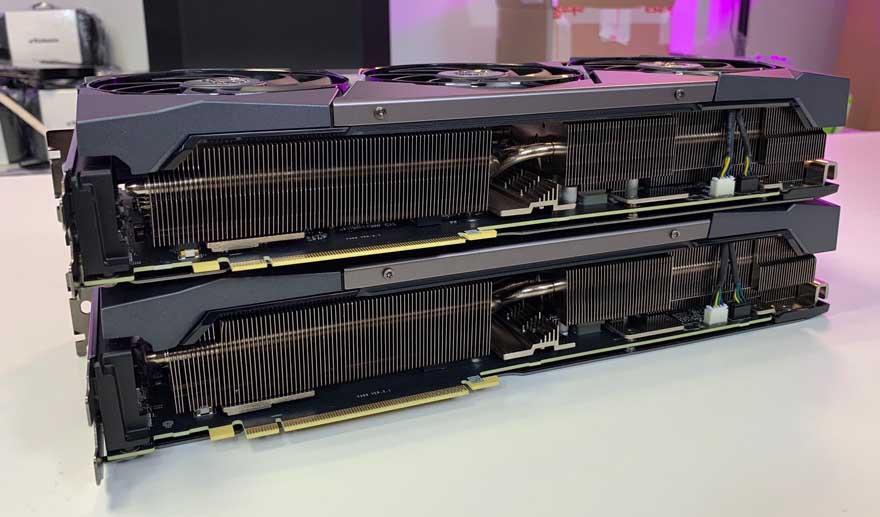 On the back, you can see where much of that weight comes from, with a thick backplate covering almost all of the card. This does get quite hot on its own, so it's obviously helping pull heat from the PCB too. It also look gorgeous with that brushed metal finish and RGB logo too.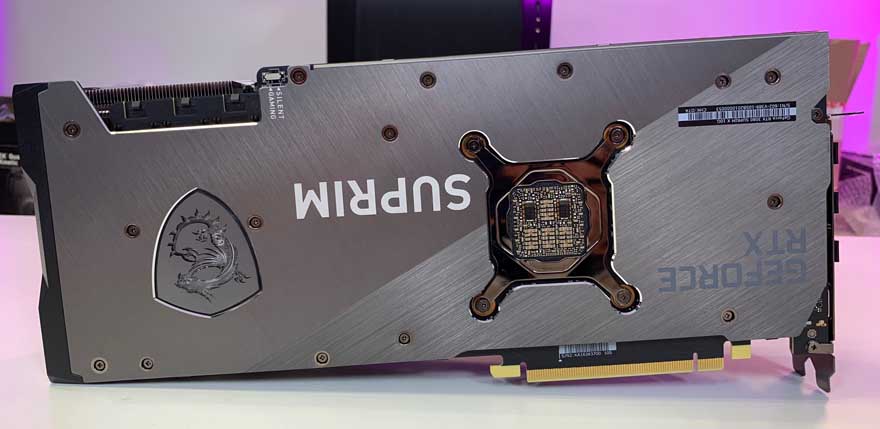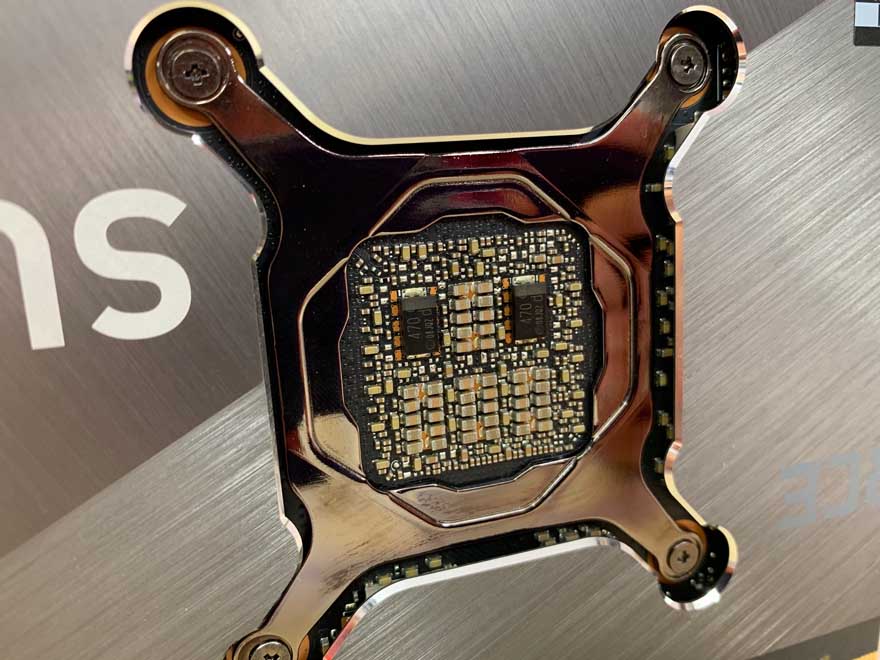 Finally, we have the display outputs. No big surprises here, but you'll be happy to know they're all DP 1.4a and HDMI 2.1.