MSI (Sort Of) Says 4070 Ti Pricing is Crap – But Not as Crap as the 4080!
---
---
---
Mike Sanders / 9 months ago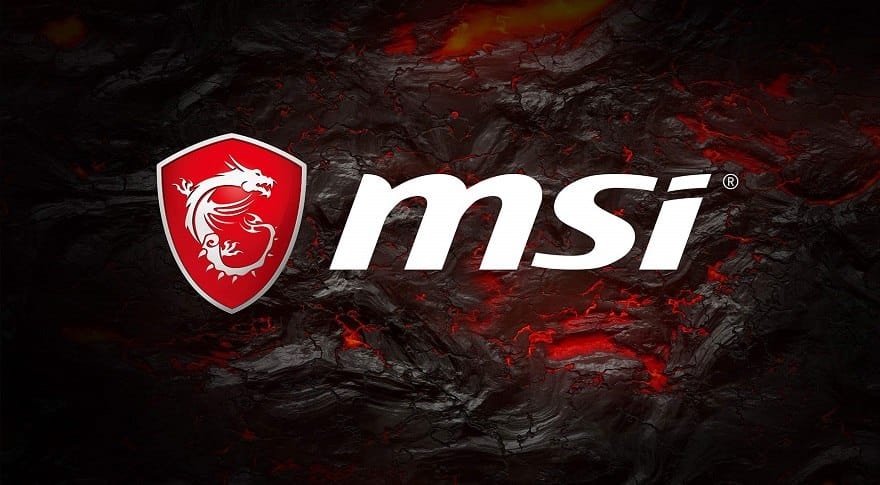 If you were to ask most consumers to sum up the current situation with the Nvidia 40XX series of graphics cards, they'd likely say something along the lines of that the 4090 is highly desirable, but out of most consumers' price range and the 4080/4070 Ti simply costs too much for what you getting. – What do you reckon? This sound about right?…
Well, if the answer is yes then at least take some solace in the fact that, following a report via Videocardz, even MSI appears to be agreeing that the MSRP value of the 4070 Ti is bad, but hey! At least it's not as bad as the 4080!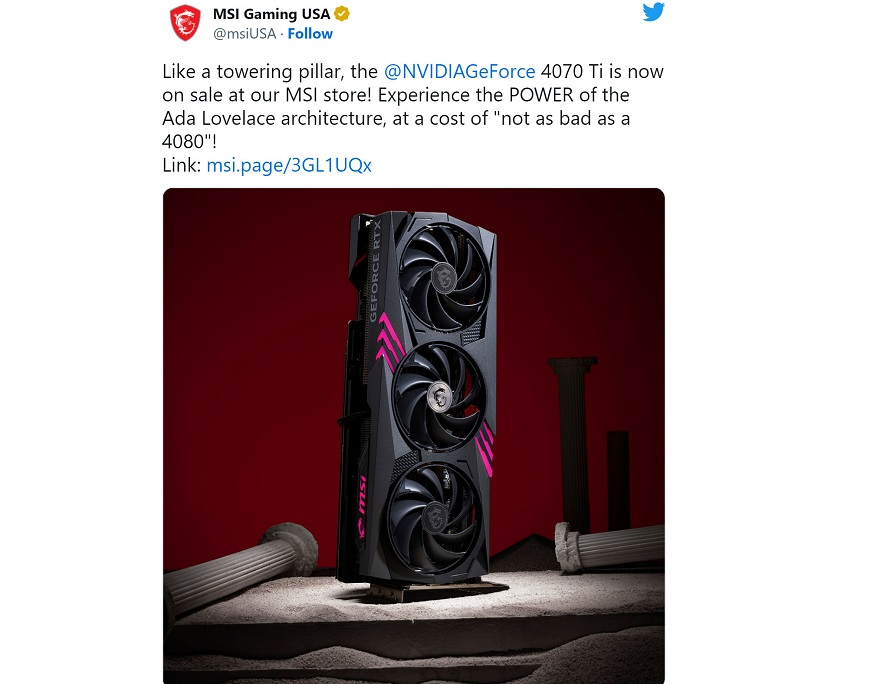 MSI Takes a Notable Swing at Nvidia's Official Pricing!
Now I'm going to start by admitting that no, MSI did not directly say, at least this bluntly, that both the 4080 and 4070 Ti are overpriced. Looking at the official Twitter post above, however, it seems pretty clear that they don't think the 4080 is representative of solid value for money, and, ultimately, consumers should look towards the 4070 Ti as the better 'bang for buck' option. I should note too that it is widely rumoured that, purely on an internal level, MSI is said to be very dissatisfied with Nvidia's pricing on the 4080.
Do I agree? Well, not really. Personally, and this is just my opinion, I think the entire 40XX range so far is a bit of a bad joke in terms of actually giving the people what they so desperately need. Given that MSI has subsequently deleted the post, however, it is nice that, for one brief moment, someone out there in the professional GPU world was willing to tell a little truth!
What do you think though? Which do you feel is the better value-for-money GPU right now? The 4070 Ti or the 4080? – Let us know in the comments!