MSI Vortex G65 6QF Gaming PC Review
---
---
---
John Williamson / 6 years ago
Final Thoughts
---
Pricing 
As previously mentioned, the MSI Vortex G65 6QF can be procured via two models which vary dramatically in price. The base option has a major concession in the graphics department and includes two GTX 960 modules with a 3GB framebuffer. This still doesn't come cheap at a price of $2199.00 which converts to around £1700. I've been forced to use a currency calculation because this model isn't in stock from any UK supplier. The higher end edition we're looking at today utilises a more potent specification with two GTX 980 8GB MXM cards running in SLI. Selecting this variant has a huge impact on the asking price which catapults from $2199.00 to $3999.99. If you're residing in the UK, it is possible to purchase the Vortex G65 6QF for a total of £3009.30. Typically, we endeavour to do a detailed price rundown to judge a system's value proposition. Unfortunately, that wasn't achievable in this case because the Vortex uses a lot of custom components which you cannot find a retail price for. Therefore, you'll have to make a decision based on the item's performance and think hard about how much the innovative form factor is worth.
Overview
The MSI Vortex G65 6QF is possibly the most inventive design I've seen since smaller form-factors became a distinct possibility. While some users might describe the unit as a trashcan or basic attempt to emulate the Mac Pro's success, I cannot agree with these sentiments after using the product for the last few days. Unfortunately, it's challenging to capture on camera the system's beautiful curvature and sleek lines which combine to create a really elegant finish. The silver angled side panels compliment the front black section in a seamless manner. I'm also really pleased that MSI decided to forgo the traditional arrangement of housing connections on the front because it would have detracted from the stylish, understated theme.
On another note, the customizable RGB lighting is tastefully done and each colour features such a vivid contrast that heightens the system's aesthetic appeal. Furthermore, you can select from a good range of dramatic lighting effects or find a particular hue which matches your personal preference. This works alongside the neutral colour scheme extremely well and doesn't feel overly gimmicky. Another highlight is the dragon emblem which lights up through a mesh cover and looks incredible. Sadly, it's impossible to see once the system is facing towards you and seems like a minor overweight. The unit weighs a mere 4Kg and employs a height of 278mm which means it hardly takes up any desk space and can easily be transported with minimal effort. This makes it a great choice for LAN parties or consumers who dislike the laptop form factor and want something more portable than a normal desktop PC.
In terms of build quality, the level of engineering is out of this world and I'm astonished by the internal layout. Every millimetre has been expertly taken advantage of to house each component in a logical manner and ensure there's no wasted space. The two MXM GTX 980 graphics cards are small in stature but they have impressive heatsinks to maintain low thermals under 70C. The GPUs' clock speeds never suddenly drop due to overheating which is remarkable when you consider the Vortex's limited airflow. On another note, the CPU's cooling solution is excellent and able to maintain good temperatures around the 90C mark without throttling under 3.8GHz. Technically, you can overclock the i7-6700K but I wouldn't recommend it because the system adopts a hesitant approach by using 4.0GHz instead of the chip's usual turbo frequency of 4.2GHz. Saying that, this is a sensible move and I highly doubt you'll ever manage to keep 4.2GHz stable without the CPU throttling back to a slower speed. In the grand scheme of things, this isn't a big deal because the 4.0GHz value is more than enough to deal with every consumer application.
While cooling the CPU under extreme load, the system can become relatively loud compared to desktops using premium fans and a highly acclaimed CPU cooler. Unfortunately, the lack of surface area means heat dissipation is tricky and relies on MSI's inventive directional airflow. On the other hand, the noise output was bearable and much less than I imagined on a system of this ilk. Honestly, the cooling hardware is a piece of art and deserves recognition despite being louder than some systems. Throughout the build, it's evidently clear that MSI has resorted to using custom designs as a way of making the Vortex possible. In simple terms, this means upgrading any parts will not only void your warranty but it's asking a lot even if you have years of technical expertise. Sourcing replacement parts will be a costly endeavour and if you dismantle the system, it's going to end in tears. Therefore, the Vortex is only suitable for users who pick out a certain model and enjoy it without constantly thinking about longevity and how to improve the performance in the next few years.
Speaking of performance, the system is capable of marvellous numbers in commonly used benchmarks. For example, the dual Samsung boot NVMe drives easily surpassed 3000MB/s and make a complete mockery of other drives on the market. Not only that, the RAID0 configuration is just mindblowing and consistently spurns out numbers which defy belief. The Killer Doubleshot-X3 Pro merges two E2400 LAN controllers and a Wireless-AC 1535 chipset to reach a maximum throughput of 2867 Gbps. The Vortex also houses a magical selection of connectors including USB 3.0, Mini DisplayPort and most importantly, Thunderbolt 3. As a result, you can connect multiple displays and charge devices in a quick fashion. This level of flexibility is superb and is bound to become useful in the distant future.
In terms of gaming performance, the dual GTX 980 MXM chips are capable of stellar results and suited towards either high refresh 1080P gaming or a 60Hz 2560×1440 display. Annoyingly, there were some odd readings during the benchmarking process and large variation between each run. Therefore, I had to re-assess the data by taking an average from 12 benchmark runs. This meant the information is accurate and representative of the system's graphical performance. I'm not entirely sure why this occurred, but it probably stems from a strange driver bug which needs to be addressed by NVIDIA. While the performance numbers impress, you have to rely on SLI profiles and trust developers to take multi-GPU users seriously. Unfortunately, this is such a small section of the gaming market that many developers simply overlook good scaling on dual cards which can be problematic. However, DirectX 12 could help in this area and ensure games always run better with both MXM units.
Even though I have a few qualms about SLI 980s and how they will fare in the future, they tend to do well in the majority of titles. Saying that, there is definitely some major frame-dips compared to a single GPU which can be fairly jarring. This is the nature of the beast though as dual cards tend to encounter more micro-stutter and unusual complications. MSI couldn't really do much though because there isn't a 980Ti MXM card and this doesn't look likely now that Pascal has arrived. If you're not overly fussed about the current graphics technology losing its relevance in a few years, then dual 980s isn't a terrible option. Overall, the Vortex is an unusual beast which requires some compromises if you're going to enjoy the stunning size. It's not the fastest option on the market and you will find systems with better performance numbers for half the price if not less. While this is certainly true, it doesn't make the Vortex horrendously overpriced because it's an innovative design crammed pack full of inspirational ideas. The research and development budget must have been astronomical and it's a prudent strategy to try to eke out every last penny from the tiny few who are prepared to sacrifice performance to have a truly unique showpiece.
Pros
Beautiful construction
Excellent gaming performance
Exceptional styling
Good software package
Great cooling considering the restricted airflow
Lightweight
MU-MIMO Networking
Revolutionary design
Thunderbolt 3 ready
Stunning RGB illumination
Unbelievable NVMe read speeds
Cons
Limited upgrade path
Sensational design comes at a high price
"The MSI Vortex G65 6QF is an imaginative creation which deserves great praise for trying to shake up the market with something really innovative. Unfortunately, you're going to have a pay a large premium to enjoy the stunning form factor although I'm fairly confident it will be popular with a niche audience who have enough disposable income"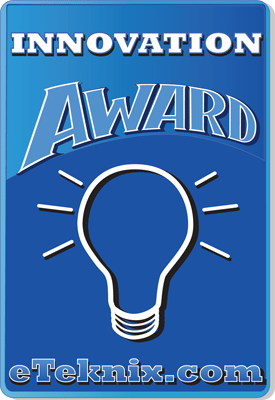 MSI Vortex G65 6QF Gaming PC Review
Thank you MSI for providing us with this sample.