MSI X99A GODLIKE Gaming Review
---
---
---
Rikki Wright / 7 years ago
Introduction, Specifications and Packaging
---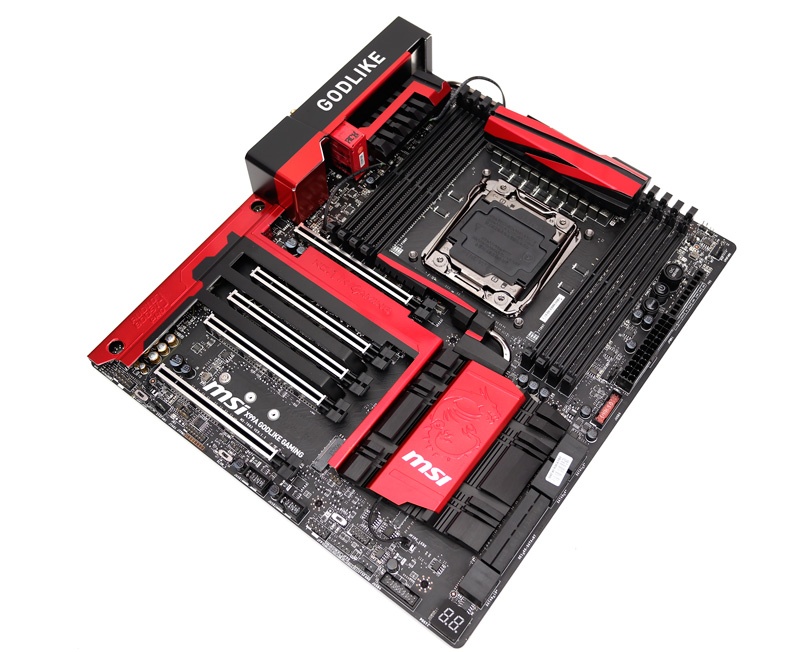 X99, the chipset that has brought workstation power to the consumer level, has been around with us for almost a whole year now. In this time, motherboard manufacturers have had time to tweak and release their top of the line motherboards with the best features and settings. Recently out of the gates is MSI with the brand new GODLIKE Gaming motherboard. This motherboard is nothing to be sniffed at, we originally saw the board at Computex 2015 and everyone went nuts over it. The lashings of vibrant red metal covers, super bright LED's and a specification list to make any competitor cry.
MSI has really cemented its name in the enthusiast market with the use of Military Class components and producing amazing product lines like the Twin Frozr graphics card designs and the relatively new Gaming motherboard ranges. MSI knows how to make good products, so it has put all of their technical knowledge from the years of experience into a single motherboard; the GODLIKE Gaming. Some may interpret the GODLIKE wrong, in the fact that it could be the best motherboard in the world; however, this is designed to give gamers an 'out of this world experience'.
The board itself is feature packed, with two Gigabit LAN ports and twin antenna WiFi which can work together to produce up to 2867Mb/s transfer speeds; although that is maximum rated speeds for each port, so you will likely see lower. Along with those, this motherboard features something rather unique in the sound department in the form of a 6.3mm audio jack, designed for premium performance, but don't worry, this board still features the usual HD audio jacks and a 6.3mm – 3.5mm adapter. USB-C is standard along with a USB 3.1 Type-A connector for maximum USB performance. The Ace up the sleeve is the LED system that has almost unlimited colour combinations and features. This board seriously has enough features to boggle even the most advanced user, so that's enough writing, let's jump into what you've come to see, pictures and benchmarks.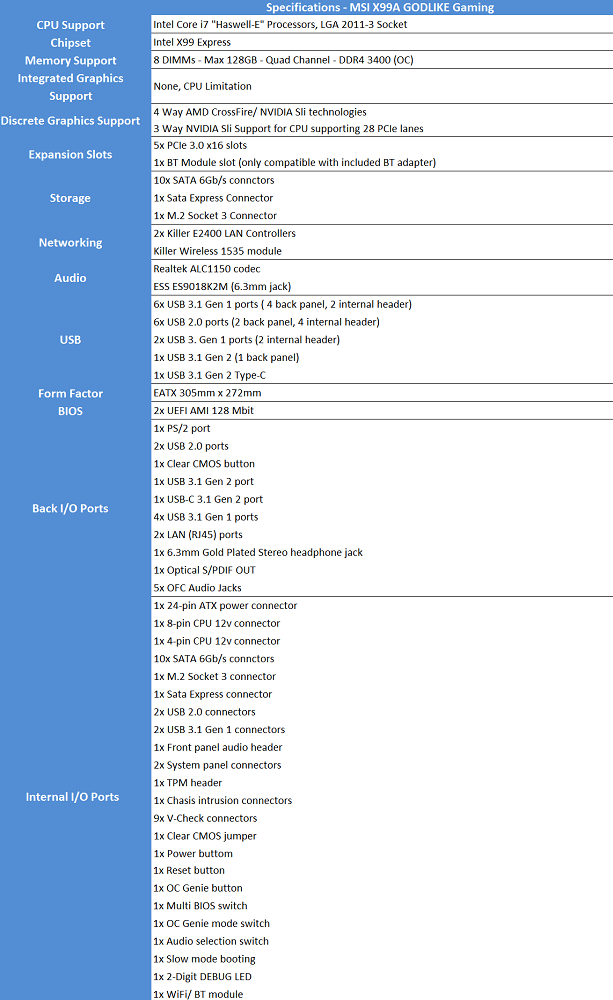 Key Features
Manufacturers nowadays need to find innovative ways to stand out from the crowd, MSI is no exception and has crammed a huge array of features into this motherboard.
Audio Boost PRO 3
Military Class 4
OC Genie 4
CLICK BIOS 4
NVIDIA Sli
AMD Crossfire
Easy Button 3
V-Check Points
Clear CMOS Button
Total Fan Control
Gaming Device Port
Super Charger
Smart Utilities
Killer DoubleShot-X3 PRO
Wi-Fi
Bluetooth
Command Center
USB 3.1 Gen 2
MYSTIC Light
For more information on these functions, please visit the MSI X99A GODLIKE Gaming product page.
Packaging and Accessories
The box comes in two parts, an outer sleeve and inner protective box. The outer sleeve has all of the information on, however, the front is rather plain with just the logo and model on.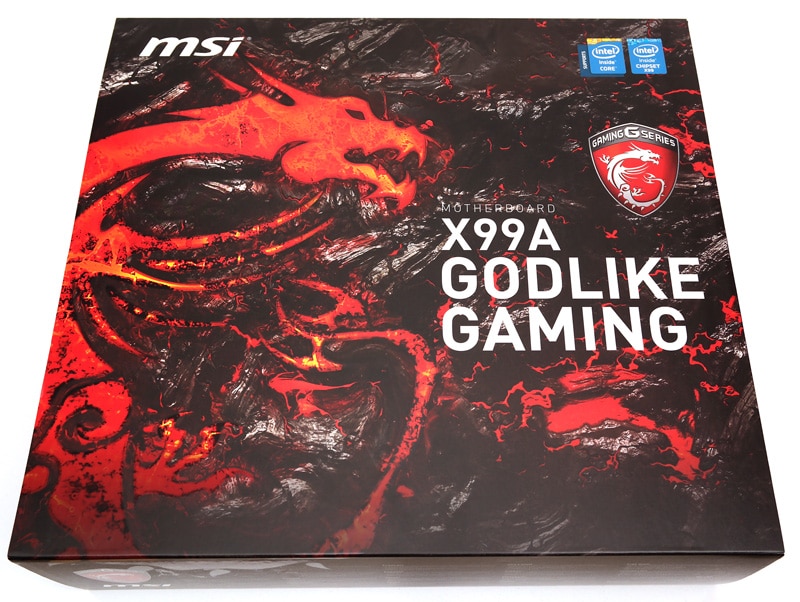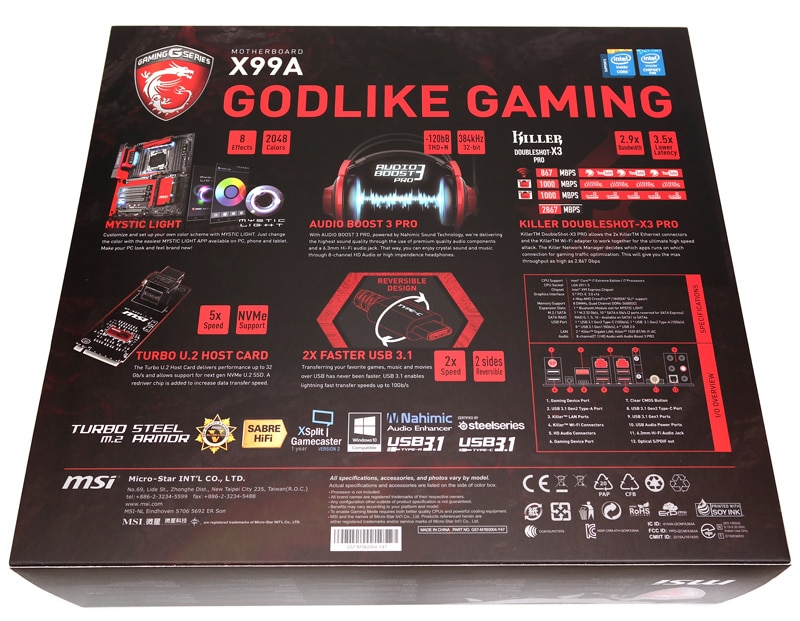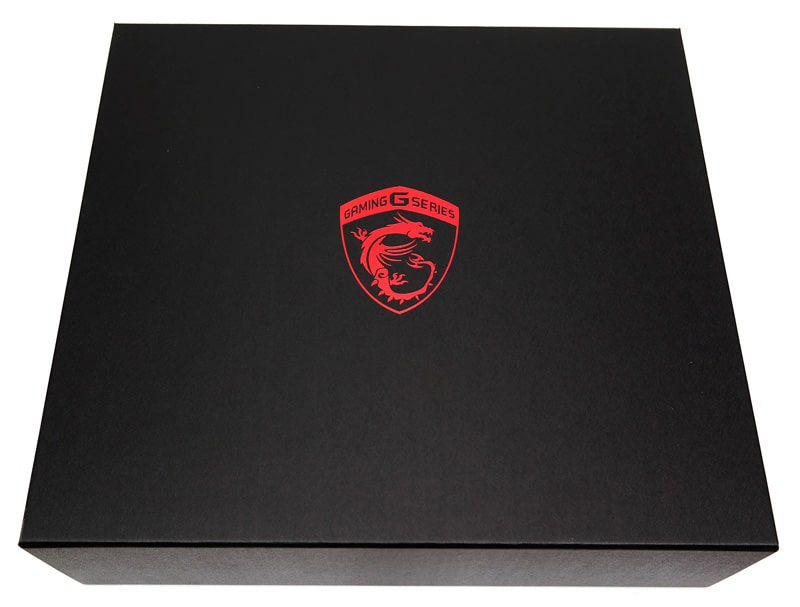 Inside the box is a huge amount of accessories; consisting of manuals, driver disk, poster, 10x SATA cables, 4x SlI ribbons, 2x WiFi antenna's, case badge, USB-C/Micro-SD flash drive, I/O shield, front panel button risers, 6.3mm – 3.5mm headphone jack adapter, multiple voltage risers for the onboard voltage monitor and a NVMe – M.2 adapter for NVMe SSD drives….phew.