MSI Z170A GAMING PRO CARBON (LGA1151) Review
---
---
---
John Williamson / 8 years ago
Introduction
---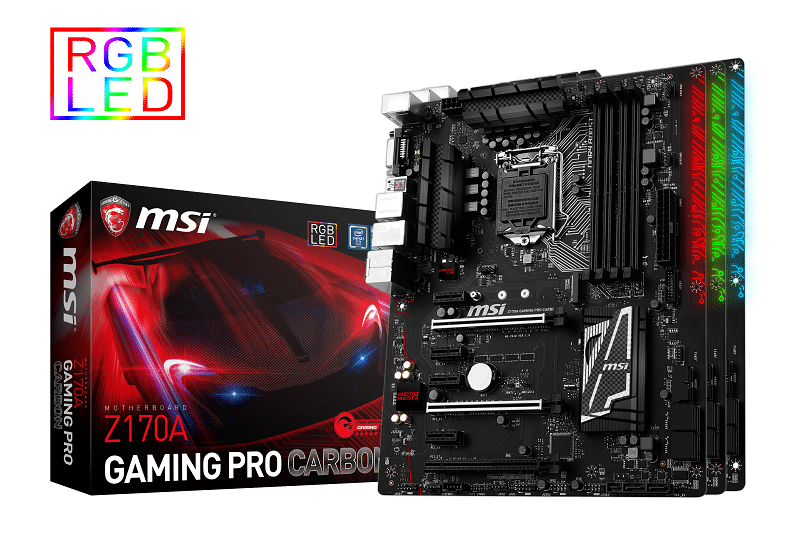 MSI has rapidly established itself as one of the most reputable motherboard manufacturers and constantly strives to enhance the user experience through an intuitive BIOS interface and marvellous reliability. Additionally, the company offers a huge range of products to suit various colour schemes and often creates extremely-unique designs as demonstrated by the gorgeous, Z170A XPOWER GAMING TITANIUM motherboard. Some time ago, MSI released the Z170A GAMING PRO which adopted a fantastic red and black theme to please the core gaming demographic. Although, it's difficult to stand out when using this colour scheme because manufacturers tend to fixate on a safe, popular design. That's not to say there's anything particular wrong with utilizing these colours, but I'd prefer to see more vendors breaking the mould through truly unusual aesthetic choices.
Since the Z170A GAMING PRO's release, MSI has listened intently to user feedback and decided to construct a brand new model entitled, the Z170A GAMING PRO CARBON. At first glance, the only difference appears to be the new carbon fibre skin. However, this isn't the case because MSI has made a raft of changes to enhance the motherboard's connectivity. More specifically, the Z170A GAMING PRO CARBON features two USB 3.1 Gen 2 ports, one being type-A while the other is type-C. Furthermore, the redundant PCI slot has been dropped in favour of a fourth PCI-E x1 slot. Thankfully, the 180-degree angle SATA ports have been removed and replaced with a more suitable arrangement using right-angled connectors. Finally, the USB 3.1 Gen 1 layout features two on the rear and four via an internal header while USB 2.0 options now contain a total of 8 ports through a front four rear four setup.
With a recommended retail price of £119.99, the Z170A GAMING PRO CARBON is destined to compete alongside the ASUS Z170 PRO GAMING. As a result, it will be fascinating to see how the different products compare and I expect the Z170A GAMING PRO CARBON to remain very competitive in synthetic testing.
Specifications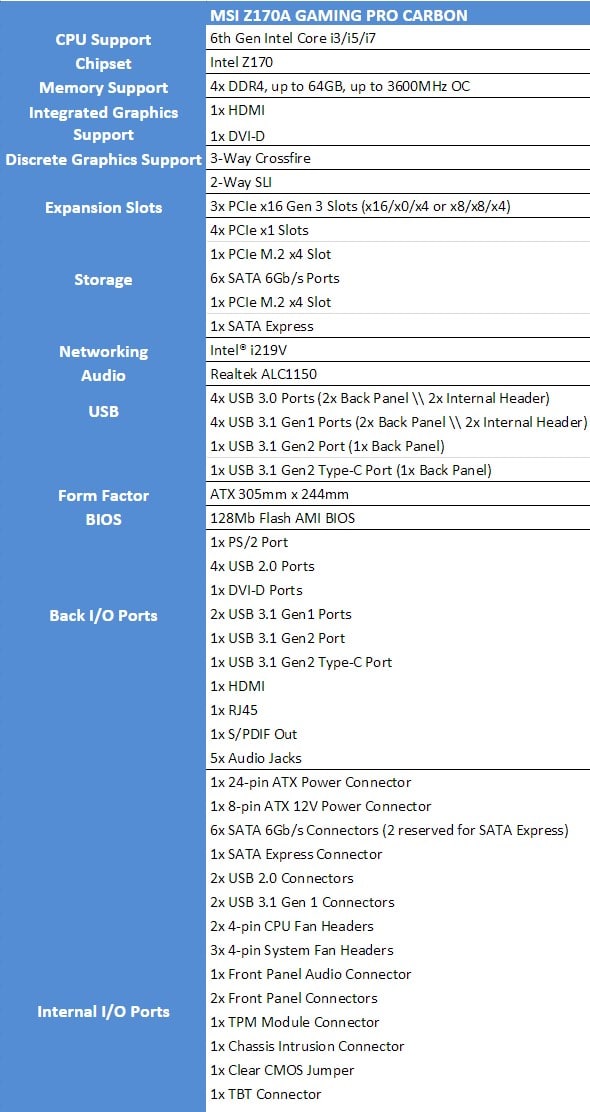 Packaging and Accessories
The motherboard comes is a visually appealing box which outlines the RGB functionality, and gaming focus. I particularly like the neon design from the background vehicle which corresponds with the sort of lighting embedded onto the motherboard's PCB.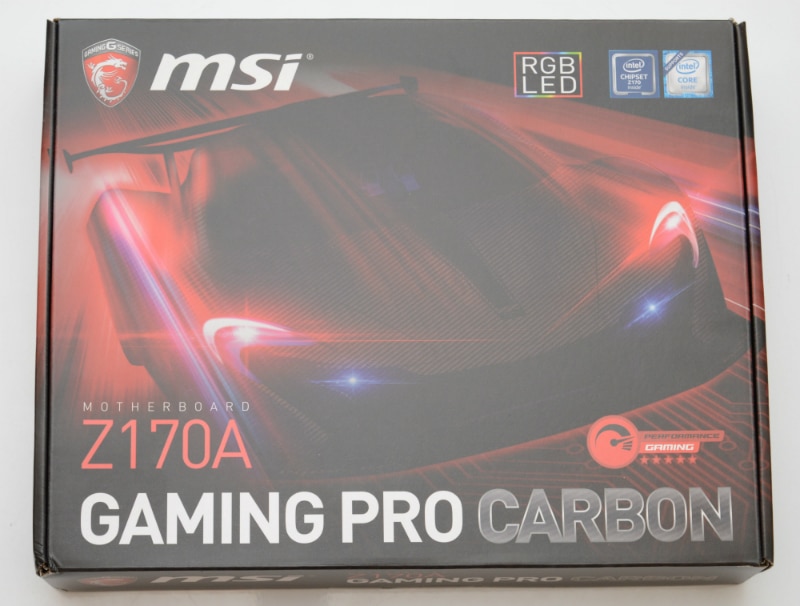 The rear portion is packed full of information regarding the motherboard's layout, impressive software package and premium-grade hardware. This is presented in a really clean, and concise manner with statistics to help quantify the importance of each unique feature.
In terms of accessories, there's a detailed user's guide, product registration card, cable labels, CPU installation guide and driver disk. It's great to see the inclusion of cable labels because they help with diagnostics if you have multiple drives in a RAID configuration and struggle to determine which is the boot device.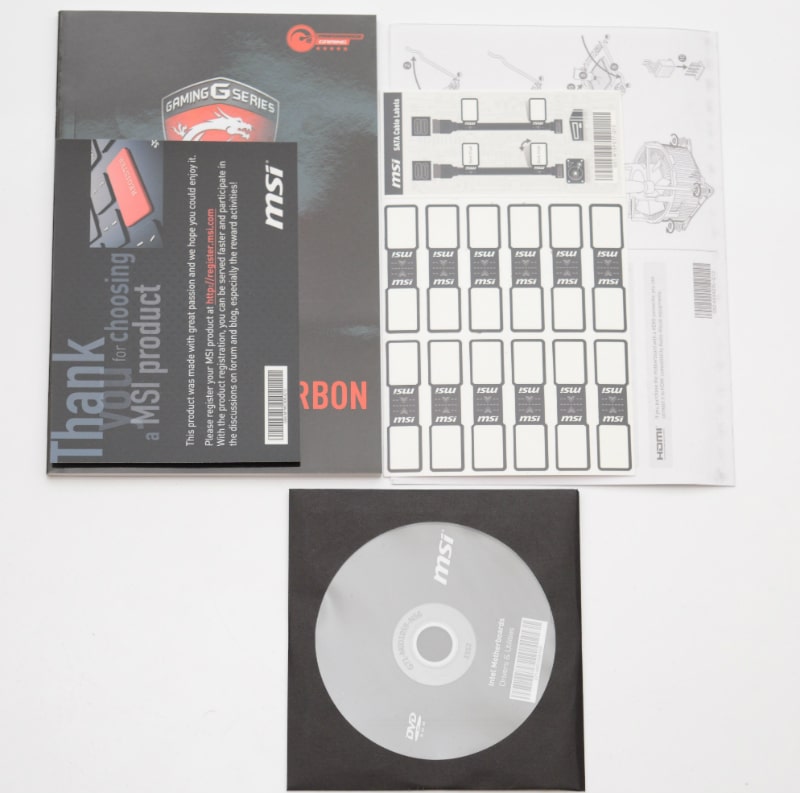 Here we can see the bundled I/O shield, SLI bridge and SATA cables. The I/O shield's red lettering and MSI dragon logo evokes a luxury feel and emphasizes the motherboard's target audience.