MSI Z170A XPOWER GAMING TITANIUM (LGA 1151) Review
---
---
---
Rikki Wright / 6 years ago
Introduction
---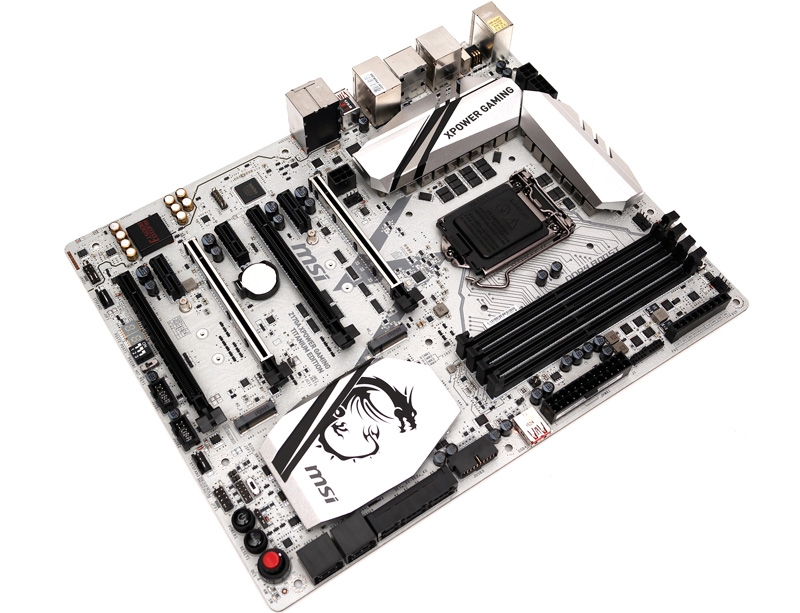 Intel's Skylake has been with us for a little over a month now and reports are coming back extremely positive, with retailers struggling to maintain stock and very few reviews having anything negative to say. We are now at the stage where motherboard manufacturers have had the chance to tweak and update drivers to ensure the best possible performance and prices have stabilised thanks to increased stock levels hitting retailers.
Today in the test bench we have the simply stunning MSI XPOWER Z170A motherboard, but this isn't any old XPOWER version, this is the Titanium Edition. The entire PCB has been created with a non-reflective silver finish, which is designed to make you think that the entire motherboard has been made from Titanium, ignoring the electrical impossibilities of course. This new design has been inspired by MSI's use of new Titanium chokes which was introduced on Military Class 5 component range. These new chokes are capable of withstanding higher temperatures, which results in longer lifespan and potentially higher overclocking capabilities.
Along with the new chokes, this motherboard features a unique OC Dashboard. This little addition is a small rectangular PCB with additional buttons and switches with could help overclocking and troubleshooting. The best part of this is that you can fix this onto the front of your case with the extension cable provided. This is the most expensive MSI Z170 motherboard option to date, let's find out if this motherboard isn't just smoke and mirrors and can actually perform well.
Specifications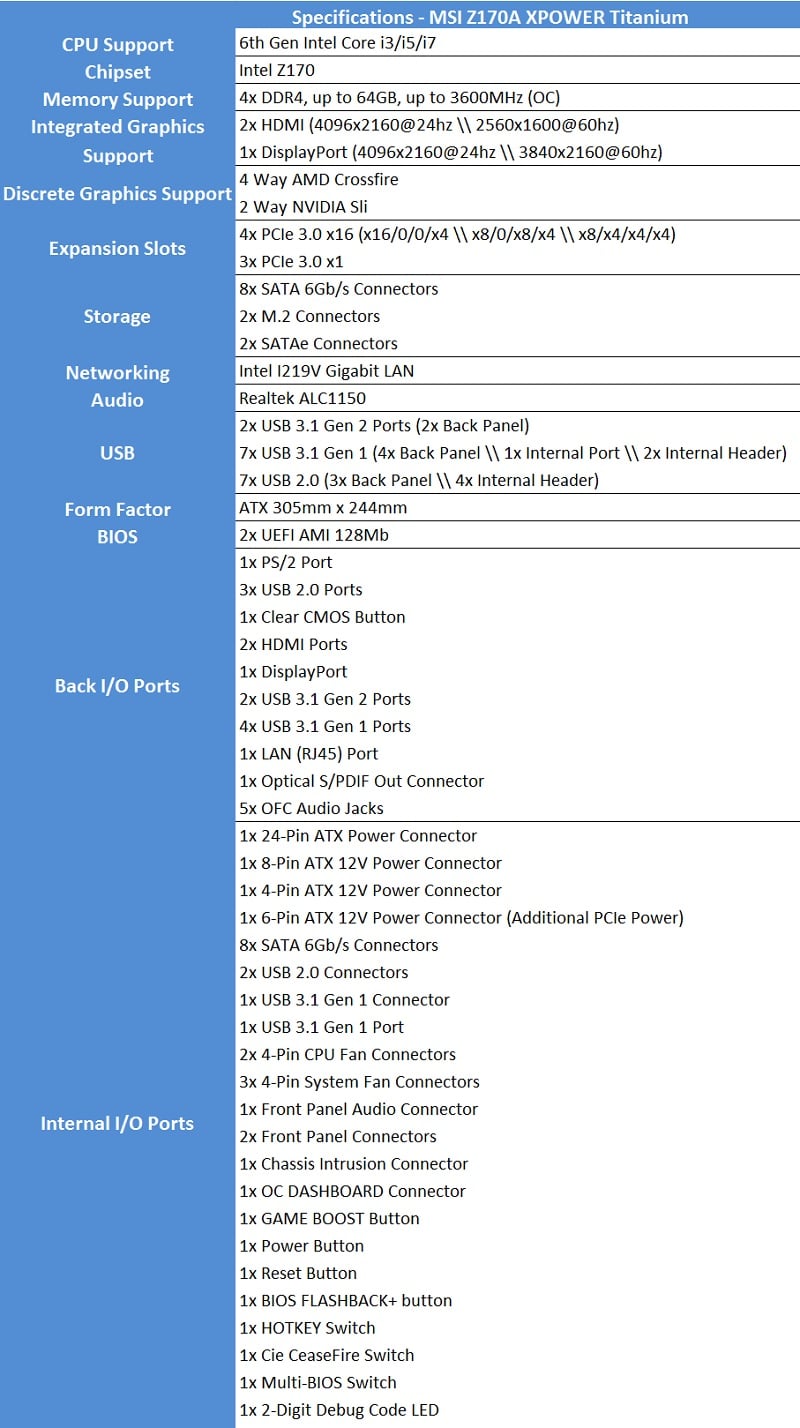 Special Features
Motherboard manufacturers need to maintain a competitive edge over the competition, so bundle in all sorts of special features and programs. MSI is at the forefront of useful features and includes the following with this motherboard:
Command Center
Live Update 6
Fast Boot
Super Charger
Gaming App
Eco Center
M-Cloud
RAMDISK
Gaming Lan Manager
Nahimic Audio
XSplit GameCaster V2
SteelSeries Engine 3
MSI Branded CPU-Z
Audio Boost 3

Isolated Audio PCB
EMI Shielding
Dual Headphone Amplifiers
High-Quality Audio Capacitors
Gold Audio Connectors

Game Boost

Easy Overclocking
7 Gear Clock Change

Gaming Network Manager
Gaming App

System Mode Switching
Gaming Hotkey
Gaming Mouse Control
Gaming LED Remote Control

OC DASHBOARD
Gaming Certified
Click BIOS 5
BIOS Flashback+
Military Class 5
Packing and Accessories
The packaging is just as impressive as the motherboard inside. Overall silver colouring to match the motherboard and the usual MSI and Intel branding logos. The front is actually really plain with no mention of any specifications or special features.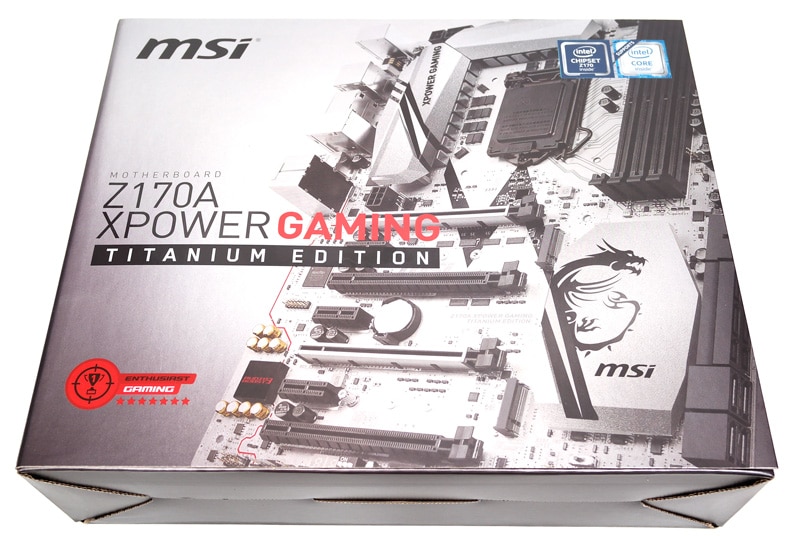 When you flip the box over, you are hit by a wealth of information. The biggest features are pictured with the lesser features having large titles and a centre placement. The general features and I/O configuration are then towards the bottom in a much smaller print.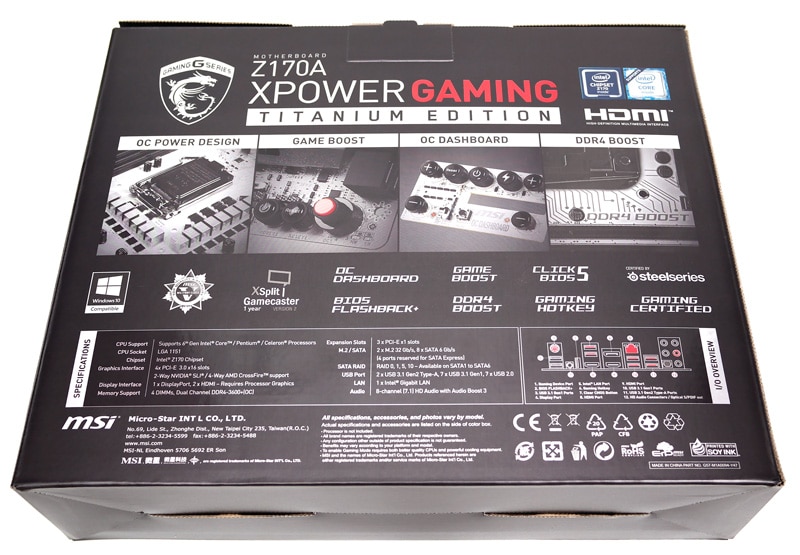 I love opening up an MSI motherboard box, there is always so much to read and use. The first accessories are the manuals, drivers and other paper-based reading material; there is also a premium Gaming Series case badge if you wish to use it.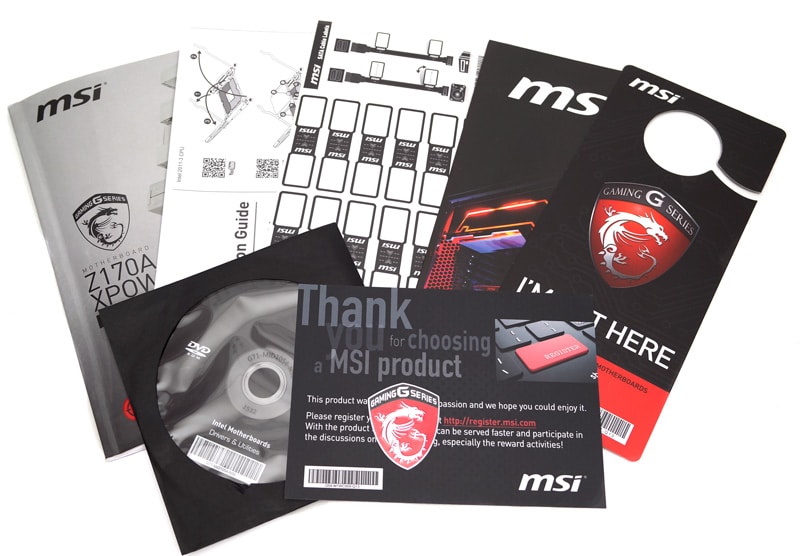 Moving to the more interesting accessories, 6x SATA cables, a triple lane SLI bridge, IO shield and V-Check cables; an extremely comprehensive range with no useless items that will never see the light of day.