MSI Z77 Motherboard Preview
---
---
---
Chris Hadley / 12 years ago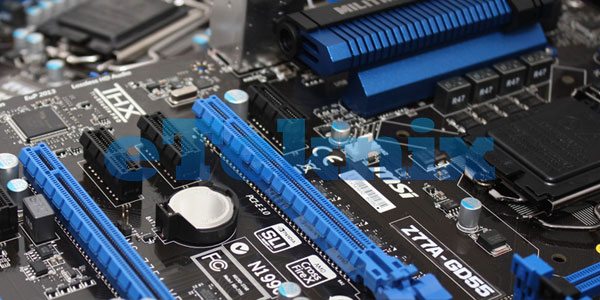 Its been a while since we have teamed up with MSI and seen any of their products, but as well as timing goes, what a time to rejoin forces!
With the launch of Intel's new third generation chips drawing near, MSI have unveiled their new line-up of Z77 based motherboards that will support the new series of processors straight out of the box.
We recently saw some of the new motherboards that MSI will have to offer at CES, but now we are proud to say that we got a closer look at a CeBit preview event hosted by MSI where we had a look at a variety of  boards which allowed us to have a look and play around with ready for the official launch.  These come in the form of the Z77A-G45, Z77A-GD55 and Z77A-GD65.
As with Intel's NDA that has been placed on the next range of processors, we cannot say anything about performance or Intel specific features, however we can show you what features, specifications and designs MSI have implemented onto their boards.   Such new features include PCI-e 3.0 support and specifically for MSI their boards will also feature their 'Military Class' components, Click BIOS II and OC Genie II.