MSI Z77 Motherboard Preview
---
---
---
Chris Hadley / 12 years ago

As part of the lead up to the release of the new chipset and motherbaords, MSI have sent up a press kit with all the information on the new technologies and features that will be available on the new baords.  As with the NDA, this is not the entire presentation and some slides have been omitted.

The first set of slides goes into the levels of quality that we will be seeing from the Z77 boards.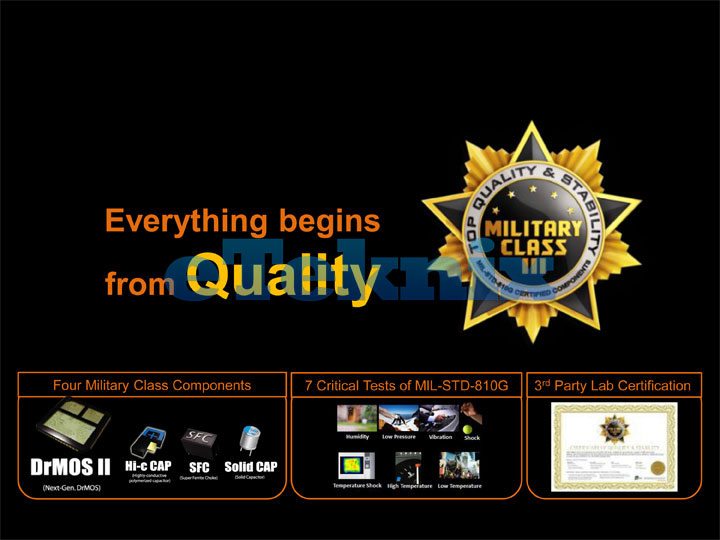 When it comes to the Military Class level 3, there are a number of components that are required in order to achieve the level.  This included the Super Ferrite Chokes, Solid Caps, HI-c Caps and the next generation of DrMOS.  There is a sub-rating within this class and depending on what components are utilised, the higher the star rating.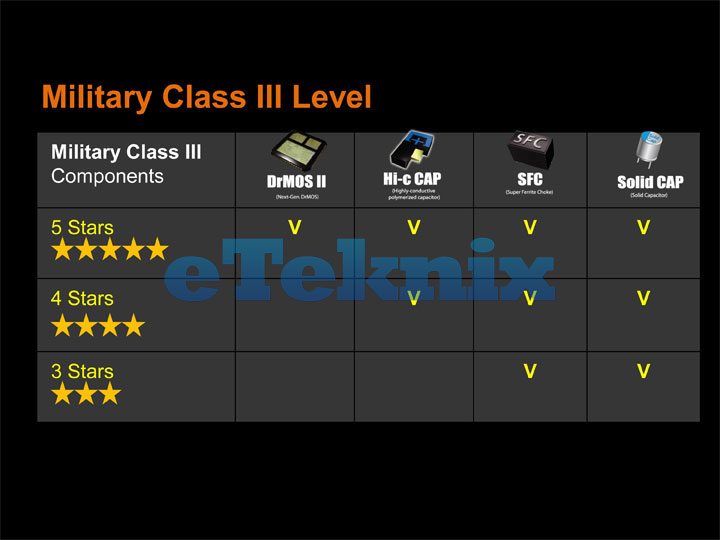 All of the Military Class components that are used have been specifically selected based on their ability to pass a stringent set of tests such as temperature, shock and pressure.  Each motherboard will come with a certificate to say that the components on that board have passed the test.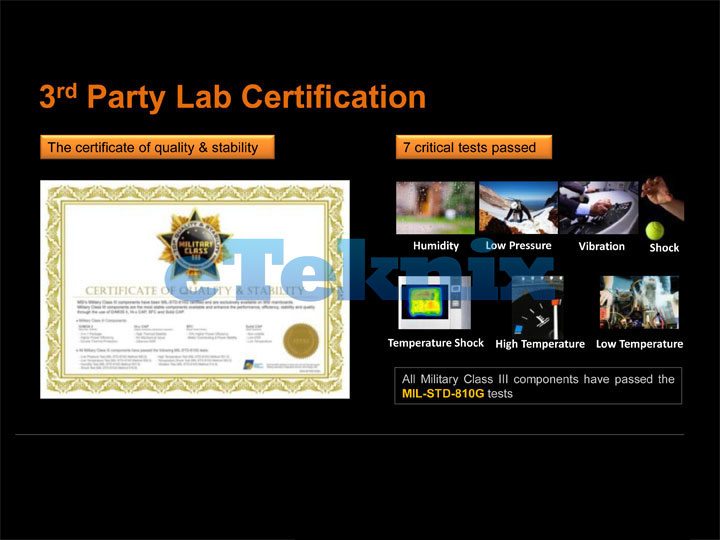 DrMOS II is an upgrade on the original DrMOS system.  This is the MOSFETs thermal protection system and now features a two stage warning system along with a better power efficiency.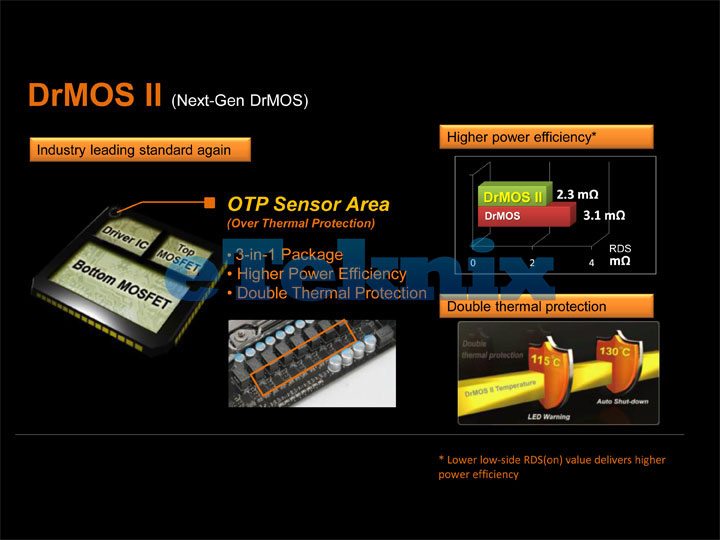 The two stage system works to protect the system from a temperature overload (mainly through overclocking) that would damage to board or attached components.  The first stage is the users warning system that kicks in at 115 Degrees C by the means of an on screen pop-up and warning light and secondly on the motherboard itself via a LED. Should the user not notice the warning or the temperature raises too fast, at 130C, the system sill be automatically shut down to protect itself from temperature overload.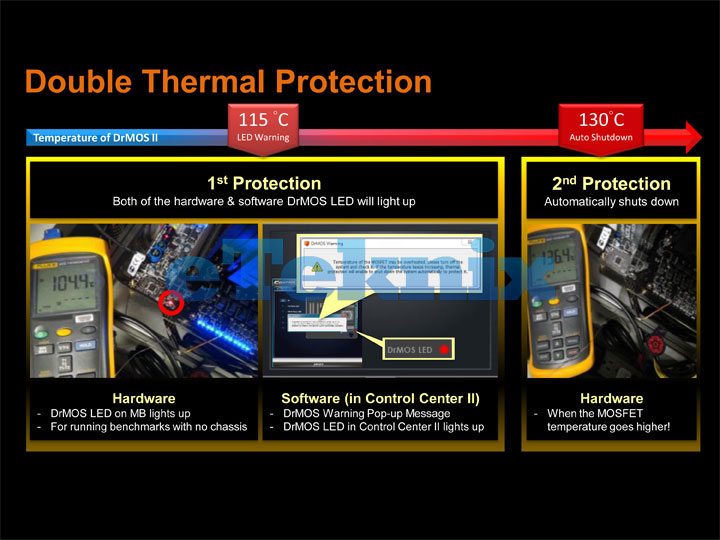 The Hi-c (High Capacity) Cap is found on the higher spec boards where overclocking is more likely to occur.  These CAPs have a higher level of stability both thermally and with the Tantalum core, have a lifetime that exceeds its predecessor by eight times.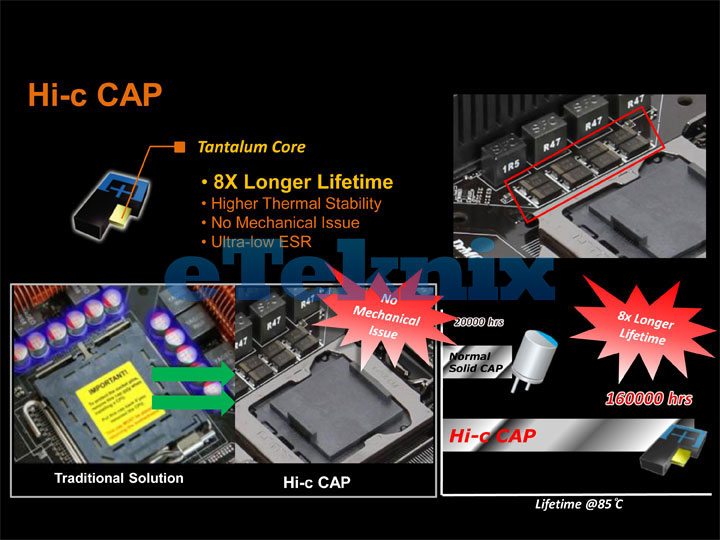 The chokes used on the Z77 series of boards have been uprated to a Super Ferrite design.  This gives the chokes a higher maximum current flow and operating efficiency, crucial for a stable overclock.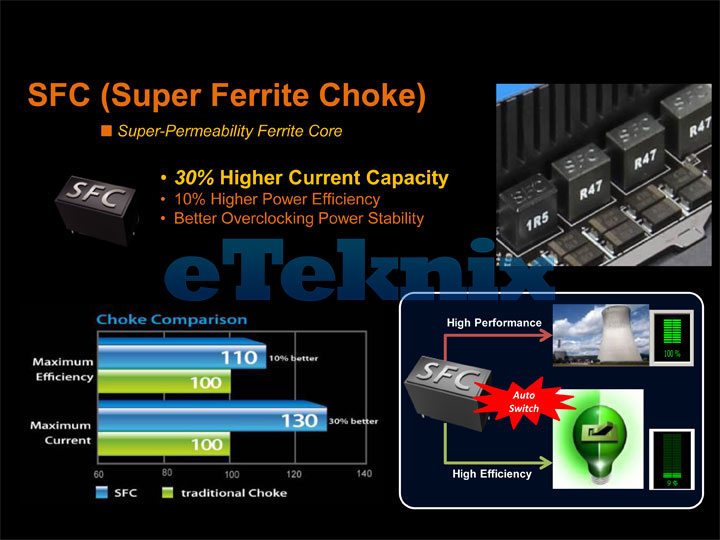 As we have seen in the past the CAPs are generally the first component to go whilst overclocking and one of these exploding is the last thing any overcloker wishes to experience.  Solid caps have a longer lifetime in comparison whilst able to run at a lower temperature.