The Multiplayer Exploration Game, World of Diving, Now in Steam Early Access
---
---
---
Bohs Hansen / 9 years ago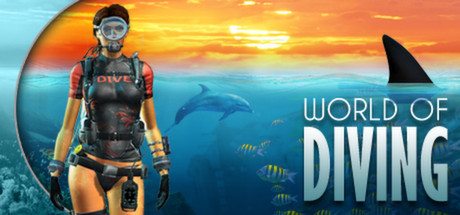 It's been over a year since we first reported about World of Diving, this was back when the game was launched as an Indigogo campaign. Now the alpha version of this multiplayer underwater exploration game has made it to Steam's Early Access program, as well as some other game platforms.
Back then Vertigo, the creators of this game, promised to develop it tightly with it's founding helpers, and they have done just that. Listened to their users feedback and created features based on them. On of the cool things worth mentioning right away about this game, is the virtual reality support it gains via the Oculus Rift. An amazing feature in such an exploration game.
[youtube]https://www.youtube.com/watch?v=OYWJMt9zuDM[/youtube]
This is not a game about killing stuff or going head-to-head with some killer shark, it's all about exploration, discovering sunken treasures and ship wrecks. You can take photos and join up in multiplayer with your friends for some cooperation. Of course, like almost any game these days, you can customize your characters appearance to your liking, whether it might be a ripped washboard stomach, a tiny bikini or maybe you're even one of the few who would chose a full-body suit.
This is an early access alpha game, but already has a lot of features such as a mission editor, a diving base, historical sunken ships and aircrafts to discover and much more. The next update will see German WW2 Battleship the Bismarck added while the eventual full release will boast animal companions and more fully featured multiplayer.
The game is available now on steam for a price of $19.99 / € 19.99 / £ 14.99. A relative high price considering the state of the game, but that's the deal with early access.
Thank you Steam for providing us with this information.
Images and video courtesy of Vertigo.