Mushkin Ridgeback DDR4 Memory Review
---
---
---
John Williamson / 7 years ago
Introduction
---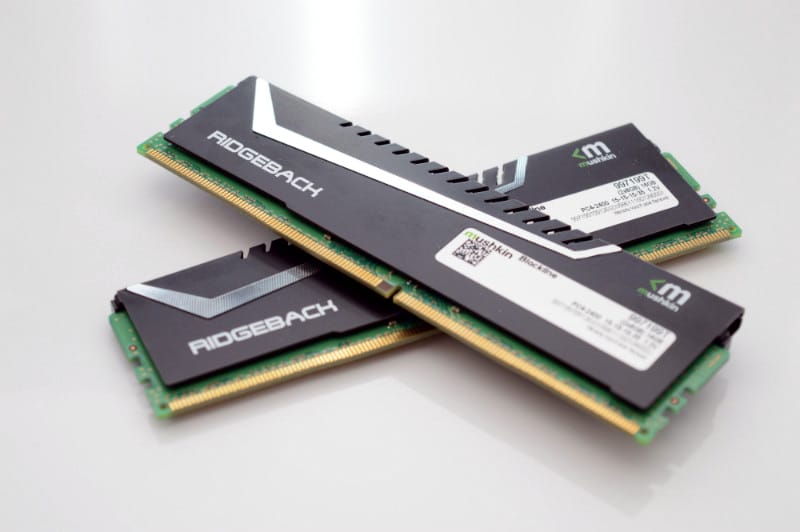 The latest memory kit to arrive for review purposes is part of Muskin's Blackline Ridgeback range. The sample we received opts for a 16GB capacity, 2400MHz speed and timings of 15-15-15-35. This is achieved with a very respectable voltage rating of 1.2V and showcases the modules' efficiency. Mushkin is a pioneering memory manufacturer formed in 1994 and continues to release new DIMMs sporting unique designs at a very competitive price point. Unlike their competitors, Mushkin assembles and hand tests each memory kit in the USA while strictly monitoring their production line.
This results in exceptional reliability and minimizes the potential for customer returns. The company also selects low latency modules to find a suitable balance between raw frequency and operating latency. On another note, every Mushkin memory kit is backed with a lifetime warranty and approachable customer service team. Given their reputation in the industry, I expect the memory kit to perform admirably at stock values and have some good overclocking headroom. Let's see how it compares to other dual channel alternatives!
Specifications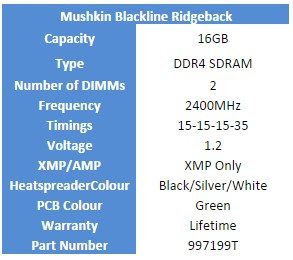 Packaging and Accessories
The product comes in a traditional blister pack, and adopts the slogan, "Gamers take notice, rivals take notes." I quite like the background design which looks rather striking and adds a dash of colour.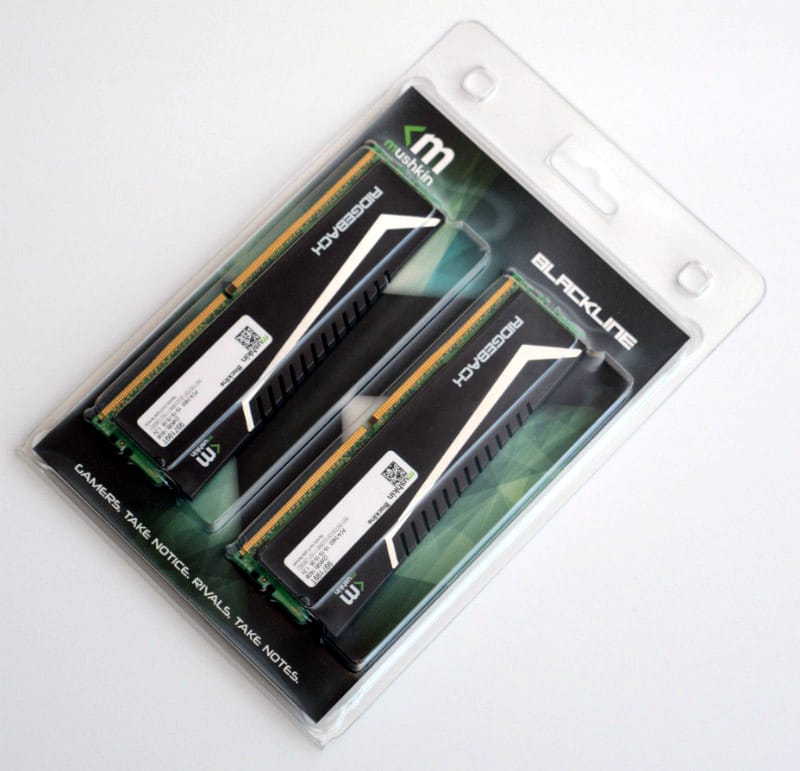 On the rear, there's a very detailed installation guide containing extremely clear diagrams. Inserting the modules into position is a very simple process, but it's always good to include instructions for newcomers without any previous system building experience.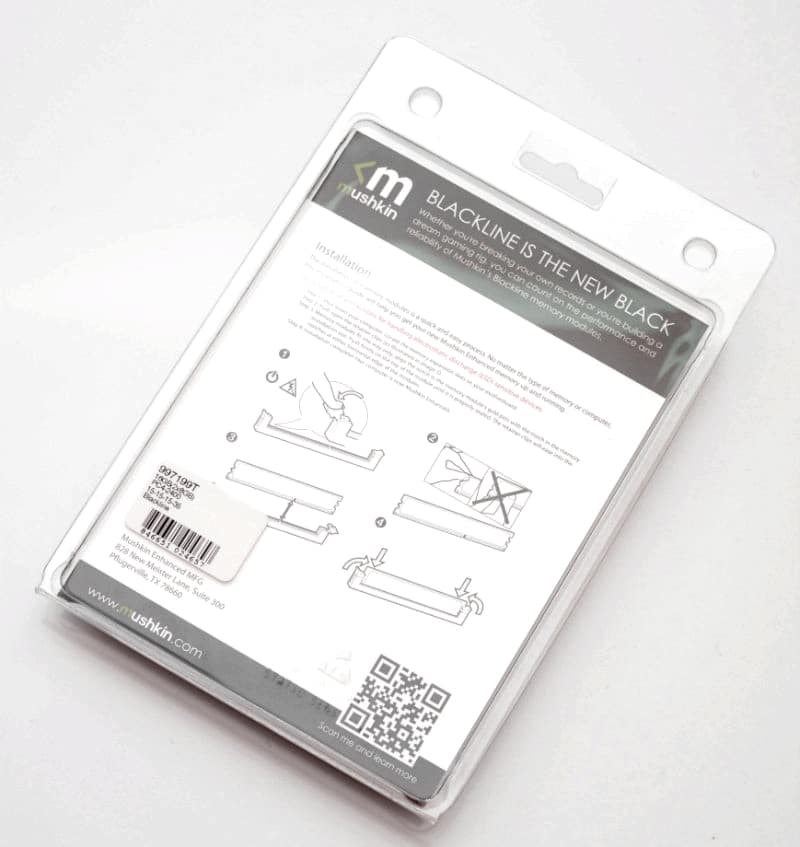 A Closer Look
The DIMMs convey a professional look via the neutral colour scheme and should suit a wide range of system builds. Additionally, the angled heat spreaders provide a distinctive appearance without straying too far from the sophisticated, understated design. I'm also really keen on the silver accents, which adds some visual flair. Sadly, the green PCB spoils the black theme somewhat and ruins the overall level of synergy. Although once the modules are installed, you shouldn't notice the green PCB from a distance. Thankfully, there are some SKUs which already have the same heat spreader design and black PCB to complement it perfectly. Overall, Mushkin has done a commendable job in the product's aesthetics and ensured it appeals to the core gaming demographic.