Muskin Redline Frostbyte 16GB 2800MHz DDR4 Review
---
---
---
Peter Donnell / 4 years ago
---
We're big fans of Mushkin here at eTeknix, but it's been a while since we reviewed one of their Redline series. Over a year ago, John tested the 3000 MHz 4 x 4 GB kit, and it certainly left us impressed. Now we're back again to test their latest 2800 MHz 2 x 8GB DDR4 memory, and hopefully, it will live up to our expectations of the brand.
Their latest set of memory certainly sounds good on paper. It delivers blazing fast 2800 MHz DDR4 memory, with some very nice timings of 17-17-17-38. This means we should see some great performance figures today. Anyone building a system is going to need a reliable memory kit. When it comes to building a workstation, gaming PC and more, performance really matters. In terms of price vs specification, the Muskin Redline series is certainly appealing to many, so let's take a closer look at what it has to offer.
Muskin Redline Frostbyte 2800MHz 16GB DDR4 Features
Enhanced Timings
This product has been programmed for timings that offer improved performance when properly installed.
Enhanced Frequency
This product has been programmed to operate at the ideal frequency for your system when properly installed.
Hand-Tested
This product has been tested by hand for quality assurance.
Extreme Performance
Unparalleled speeds to save time and money while transferring content rich data.
Lifetime Warranty
Quality guaranteed – we offer a lifetime warranty on this product and genuine, unmatched service and support.
FrostByte Heatsink
This product is equipped with the Frostbyte™ Heatsink.
Specifications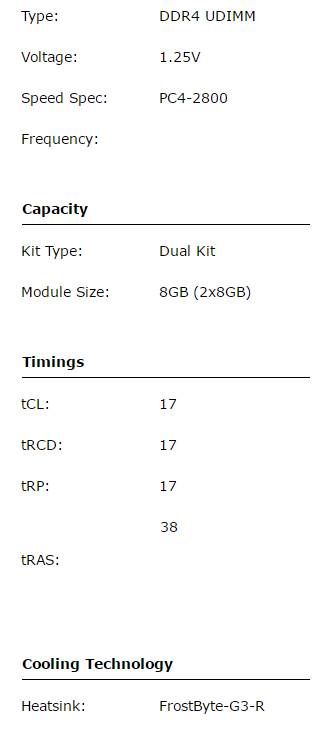 Packaging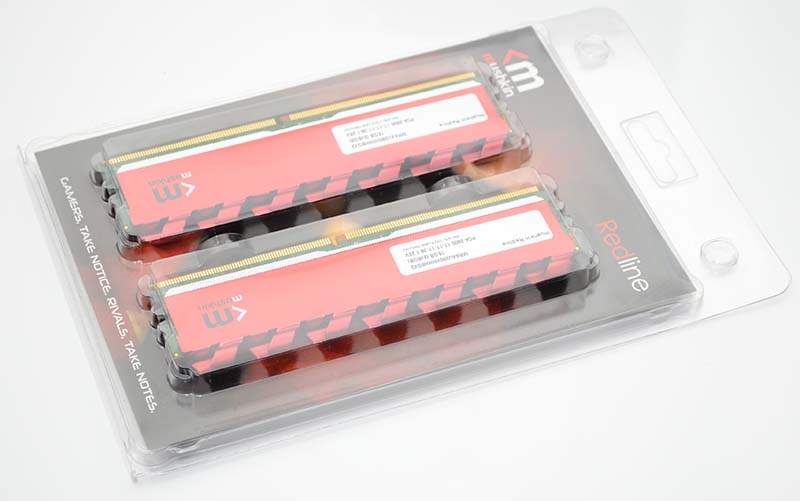 A Closer Look
The Redline series looks stunning straight out of the box. It is a bit of a shame that they've stuck with the cheaper green PCB. Green and red are not exactly the best pairing. One thing that I do know, however, is that the red and silver finish of the aluminium is gorgeous.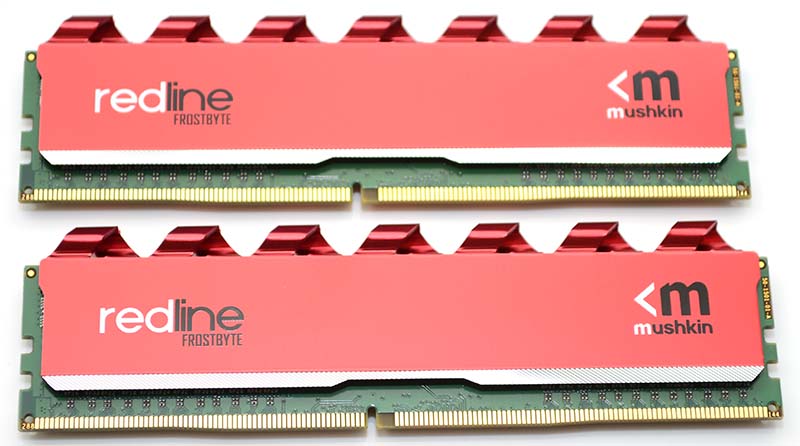 The heat spreader is aluminium and while not particularly big, it should be more than enough for modules of this speed. The top is ridged, giving it increased surface area. This design should help dicipate a lot more deat from the memory.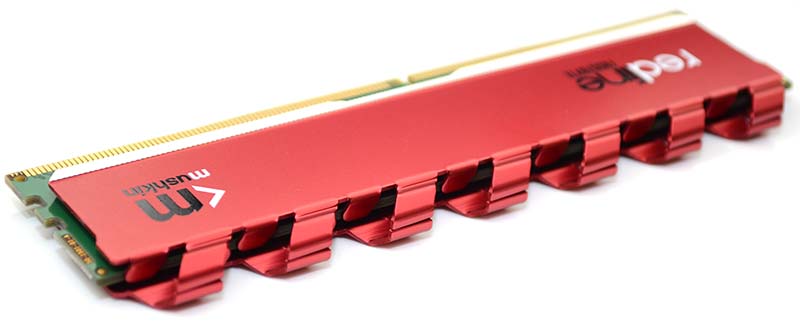 Around the back, there's a small sticker detailing the speeds of the memory. You can see that they're 8GB modules, with 2800 17-17-17-38 speeds; the memory operates at 1.25v.

Overall, a great look kit, even if it does mix green and red.