MyDigitalSSD BP5e Bullet Proof 5 Eco 240GB SSD Review
---
---
---
Bohs Hansen / 8 years ago
Introduction
---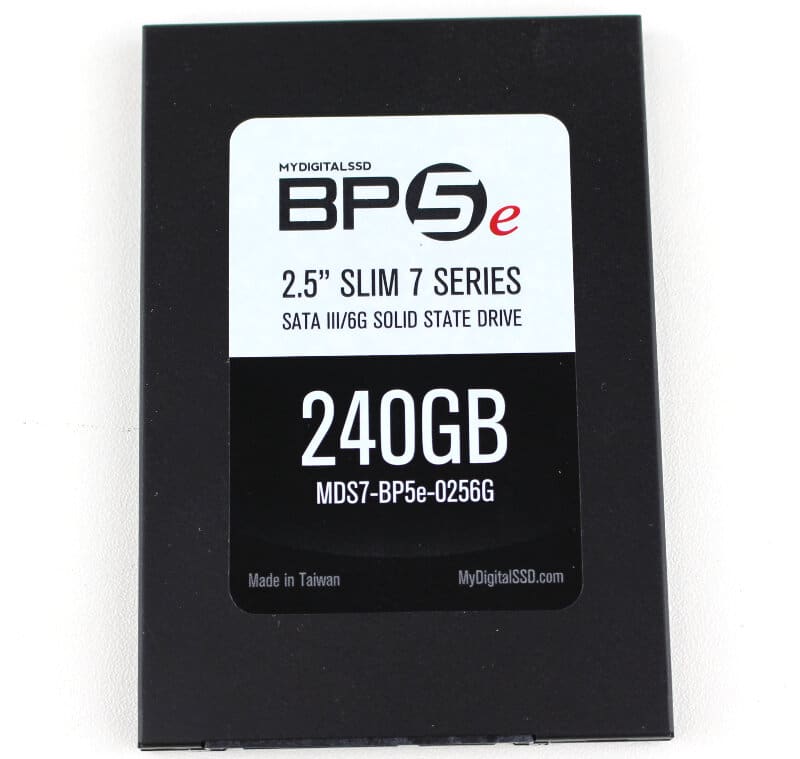 In today's storage review, I'm taking a closer look at a solid state drive from a company that we don't test quite as often, but it isn't the first MyDigitalSSD drive have tested either. The newest MyDigitalSSD drive is the BP5e that stands for Bullet Proof 5 Eco and it is a 7mm slim solid state drive that will fit into pretty much any system for a performance boost over a mechanical hard disk drive. The new BP5e series comes in capacities from 240GB and up to 960GB, and the large size is one that becomes more and more popular due to decreasing prices. I'm however taking the 240GB drive for a spin today, a perfect entry-level drive.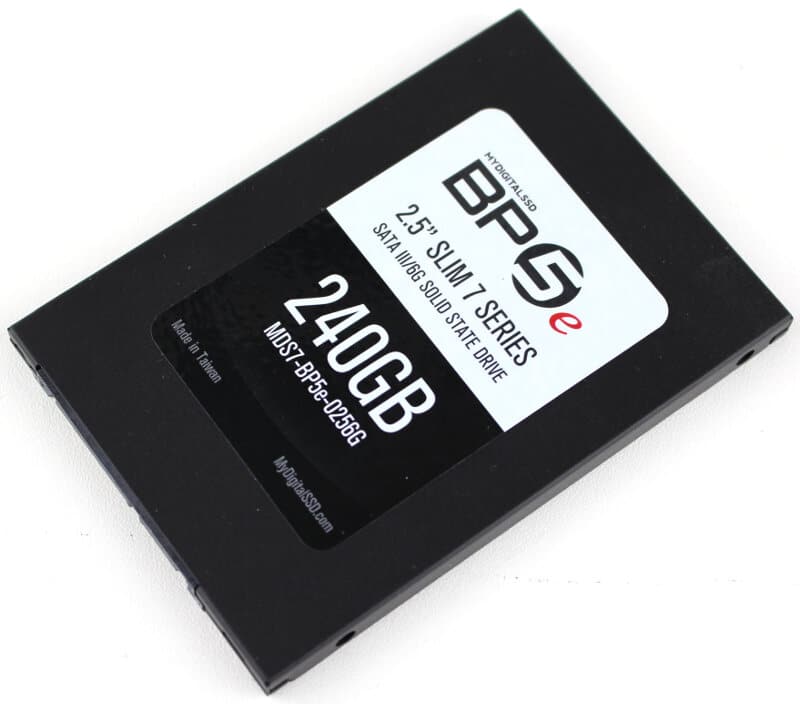 There were a few hints in the first paragraph such as Eco and mechanical drive replacement, so you might already have guessed that this isn't a new flagship drive but rather a budget drive for those that wish something that is faster than a traditional hard disk drive, but don't want to spend a lot of money at the same time.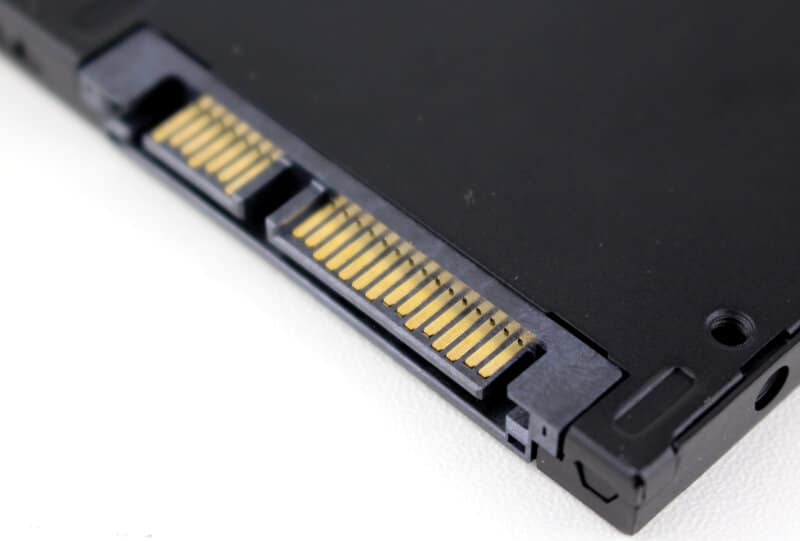 The new MyDigitalSSD BP5e drive is built with Triple Level Cell (TLC) NAND which lowers the production cost at the same time as it increases the possible capacity on the same size, but it does come with a few drawbacks. TLC NAND doesn't have the same endurance as MLC and the performance of long-lasting copies will be affected, how much will be shown in our benchmarks on the following pages.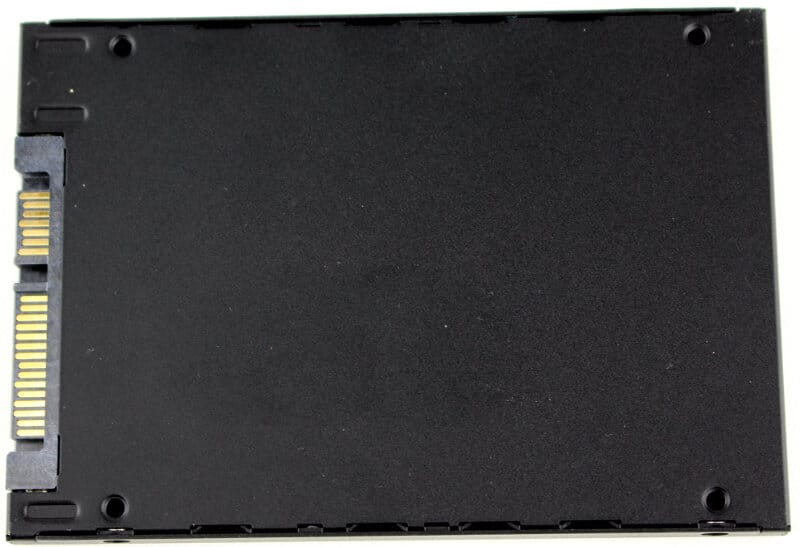 The TLC NAND is made my Toshiba and it is their TLC Toggle 2.0 NAND. It is paired with Phison's newest S10 controller (PS3110-S10) with the latest firmware for optimal performance. The two coupled should provide some great reading speeds as well as writes. The drive is rated for up to 565MB/s speeds, but that's just when reading.
MyDigitalSSD ships each BP5e drive over-provisioned for improved Random Read/Write performance and IOPS, extended performance endurance to minimize sluggishness as the drive fills with data, prolonged drive life, added drive reliability, and low power consumption.

The BP5e in itself is a very simple drive composed of a black two-piece snap-together enclosure with a sticker on the top. Inside we find a 2/3-long PCB that only utilizes the one side with four Toshiba TLC NAND chips, the Phison S10 controller, and a Nanya 128MB DDR3 cache chip.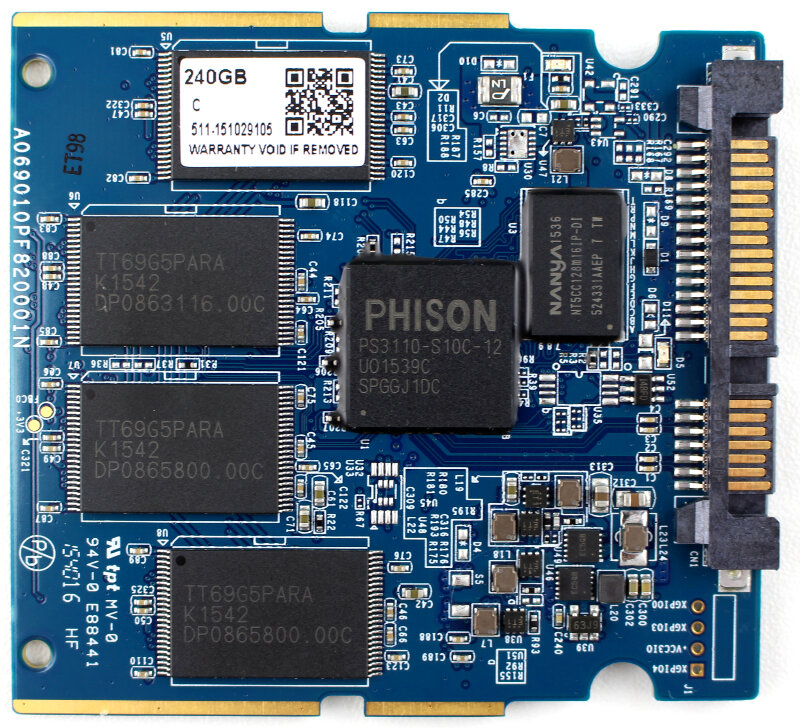 Feature Highlights
Unequaled price to performance ratio
PHISON PS3110 controller
Toshiba TLC Toggle Flash
Large storage capacity
Easy installation
High-speed SATA 6Gb/s (SATA III) interface – Backward compatible to SATA 3Gb/s (SATA II)
Withstand extreme shock and vibration
Support DDR3 I/O interface
Power management supported
NCQ command set. TRIM, RAID, and SMART support
2-year warranty
Specifications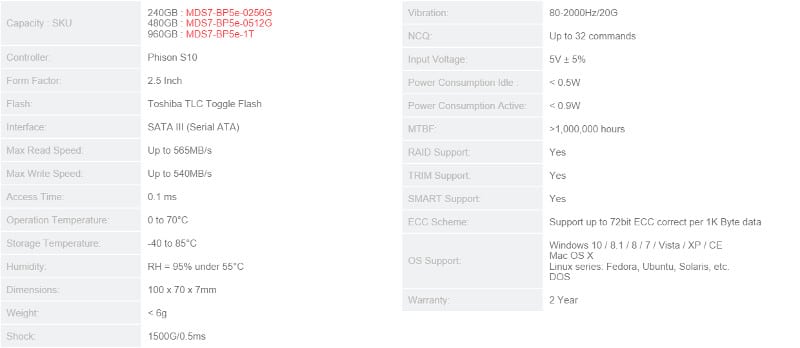 Packaging
The package is quite colourful and presents a full-colour image of the drive itself along with the name and what it can do right on the front.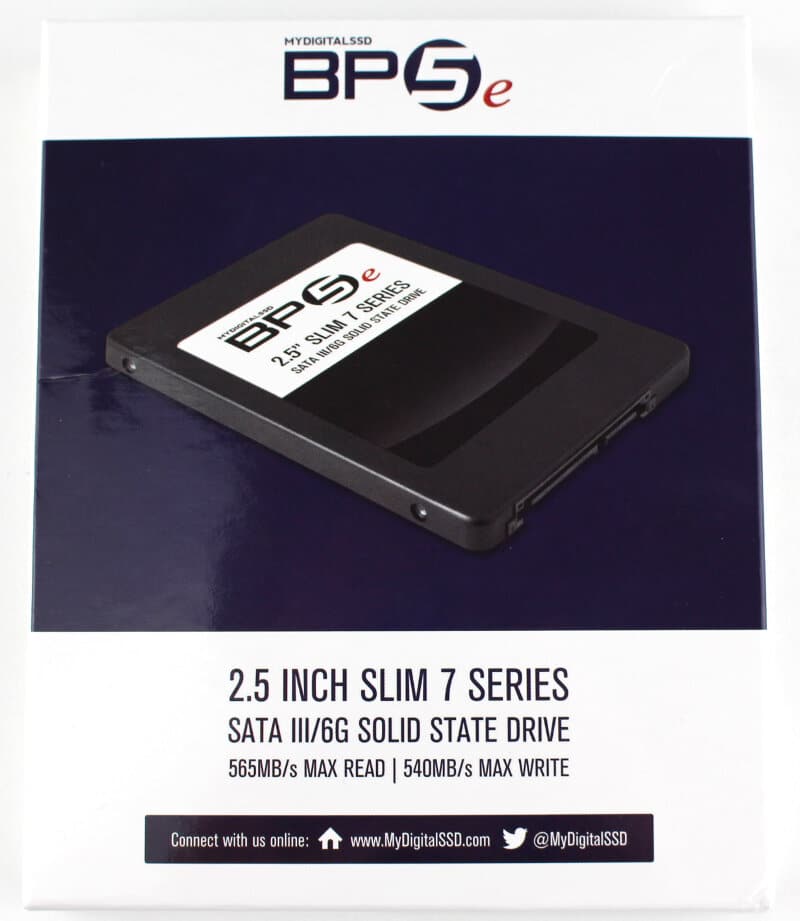 The rear of the box has a little more information about the drive itself along with a feature list and a capacity sticker to show what model is inside.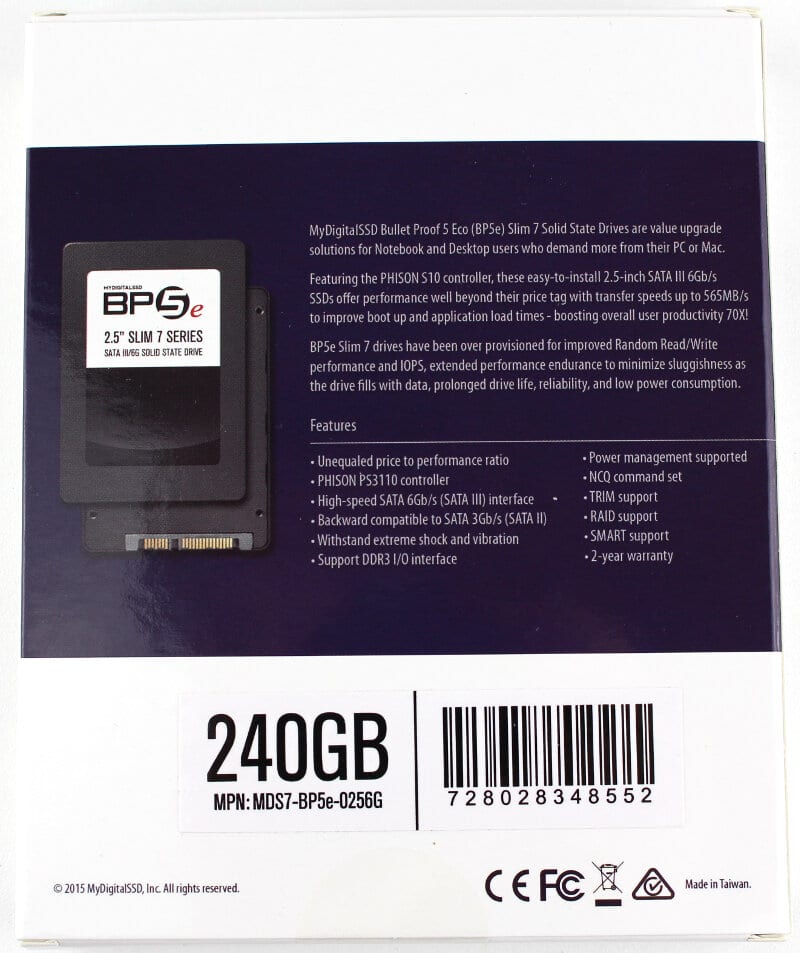 Inside the box, we only find the drive itself and no other accessories. Not like we need a long installation guide to connect a storage drive, it's not rocket science. A penny saved on production can make the difference in the retail pricing.