MyDigitalSSD M2X Portable M.2 NVMe Enclosure Review
---
---
---
Bohs Hansen / 5 years ago
Introduction
---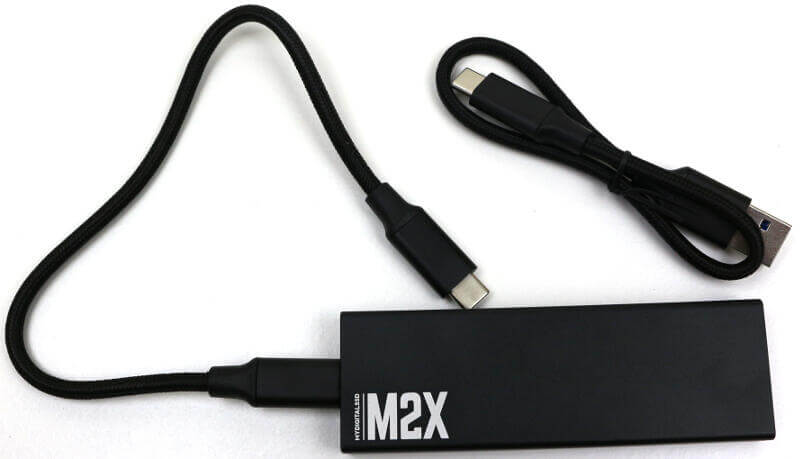 MyDigitalSSD M2X Portable M.2 NVMe Enclosure Review
Internal NVMe drives, those we're used to, but externals are still rare. They exist, but usually, cost quite a premium. Today I'm taking a closer look at MyDigitalSSD's M2X portable M.2 NVMe enclosure (product link). With it, you can turn your old NVMe drive into a portable one. Naturally, you can also turn a new one into it, but it's a great way to utilise the old after an upgrade to something new.
MyDigitalSSD M2X Enclosure
The M2X enclosure utilises the latest USB 3.1 Gen 2 standard, allowing you to take NVMe speeds with you on the go. It can turn any PCIe M.2 M (M key) solid state drive into an ultra-portable pocket drive. The connection standard allows for transfer speeds of up to 10Gbps which exceeds SATA performance. You won't be able to max out most NVMe drives with it, but every bit helps.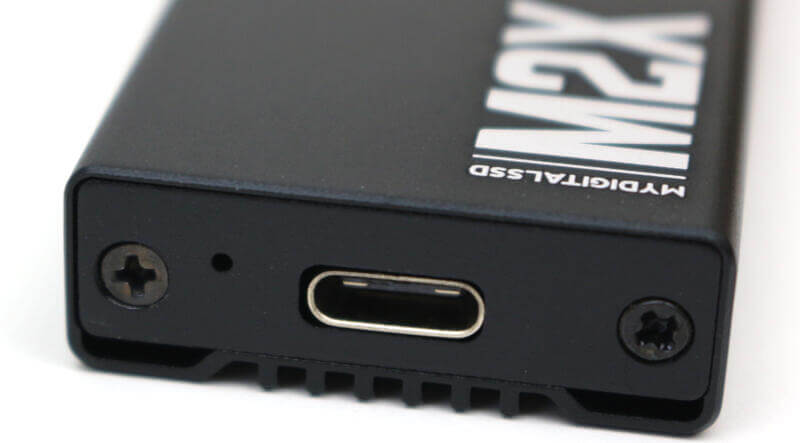 The adapter is compatible with 80mm (2280), 60mm (2260), and 42mm (2242) M.2 M form factors, and it is also OS independent. Thanks to the USB power delivery and low power consumption of NVMe drives, the M2X is fully bus powered. That means there's no need to carry any extra power supply with you.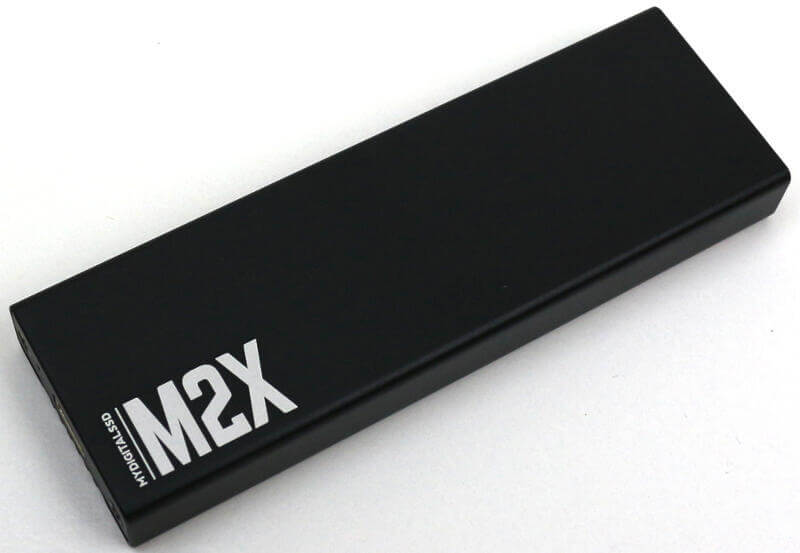 JMicron Bridge Controller
Inside, it utilises the JMicron JMS583 USB 3.1 Gen 2 to PCIe Gen3 x2 bridge controller. It supports TRIM command for SSD and complies with both of USB Mass Storage Class Bulk-Only Transport (BOT) and USB Attached SCSI Protocol (UASP). With UASP, more simultaneous commands can be sent which allows for a better performance.

Casing and Connections
The casing is made from durable lightweight aluminium. The choice of material helps with the weight while keeping your drive protected. It also helps with the heat dissipation. When the included thermal pad is used, it allows you to observe an effect of 15 degrees lower temperatures. The material choice and fin design allow this to be possible.
MyDigitalSSD includes both a USB-C and a USB-A cable with the M2X enclosure. So whether your system has a Type-C port or not, you'll be able to use it. And for anything else, there are plenty of optional adapters on the market.

Feature Highlights
Supports 2242 / 2260 / 2280 NVMe PCIe M.2 M SSDs up to 2TB
Supports high (double-sided) and low (single-sided) profile form factors
Lightweight, shock and crush-resistant aluminium casing
Grooved fin heatsink design reduces overheating and thermal throttling
USB 3.1 Gen 2 (10Gbps) speeds with UASP support
Fully bus-powered
Type-C and Type-A cable included
Package and Accessories
The MyDigitalSSD M2X enclosure comes in a simple brown box with a sticker. The product itself is pictured and all the features and package contents are listed.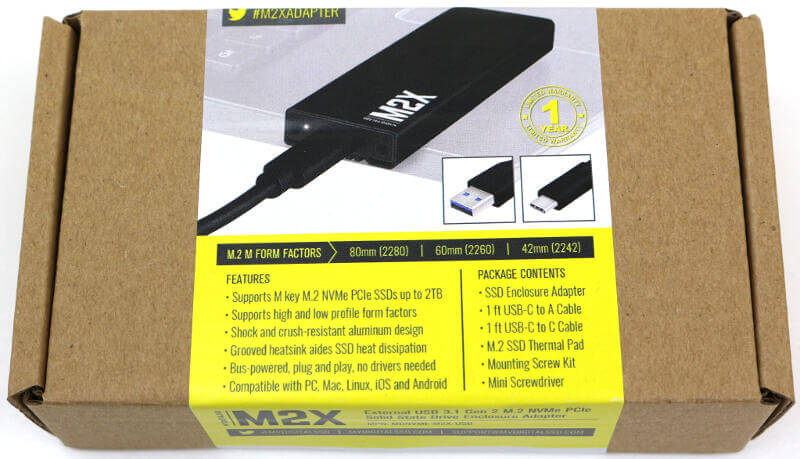 The sticker also functions as seal, going around the side and onto the bottom. But there isn't more interesting information here.

MyDigitalSSD packed the M2X enclosure adapter with a mini screwdriver and M.2 mounting screw pack for quick and convenient drive installation. There's both a Type-A and Type-C cable included.

There's also an assembly diagram included.