Myst Remake (With VR Support) to Release Next Week!
---
---
---
Mike Sanders / 2 years ago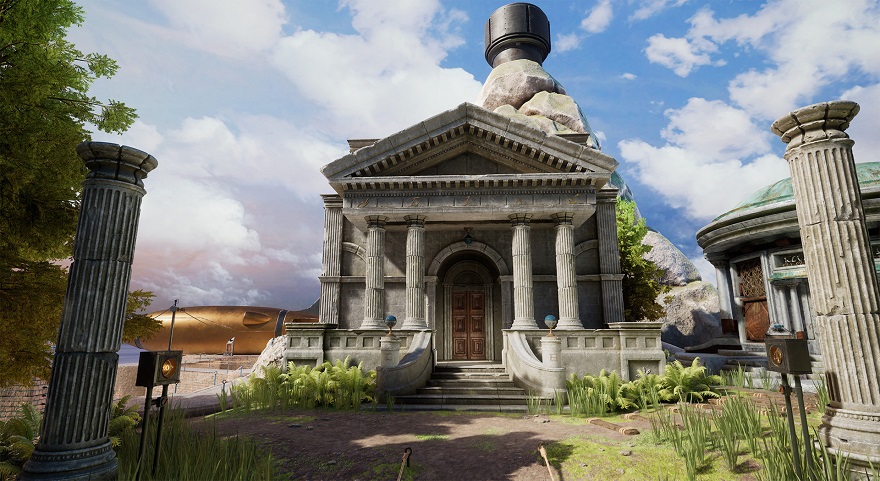 Without a shadow of a doubt, Myst arguably represents one of the most important and iconic PC gaming releases of all time. Originally launched back in 1993, many credit this (alongside 'The 7th Guest') as being one of the key reasons why PC owners (and gamers specifically) first started buying CD-ROM drives. And remember, this was back during a time where even a basic single-speed model would set you back around $500-$600. – While Myst has largely stood the test of time fairly well, those of you who have more than a few fond nostalgic memories surrounding this game will undoubtedly wish today that it had a few modern 'quality of life' upgrades. So, as you might expect, when it was confirmed last year that a full-blown remake was in development, fans of the series were clearly very excited about what this might bring.
Well, if you are one of those people, then you're going to love this as following a new video released by developer 'Cyan' (the same studio incidentally who created the original) the Myst Remake has a confirmed release date. And better still, it's out next week!
Myst Remake
Unlike the previously released 'anniversary' remaster, this is a total remake of Myst from the ground up utilising the Unreal Engine. With improved graphics and textures, the key highlights of this new release largely boil down to three main points. Firstly, it will offer VR support (although it will still be entirely playable without a VR headset). Secondly, it will include ray-tracing lighting effects. And thirdly, the game has been updated to offer users a few of the mod cons gamers have come to expect. – That being said, however, the game itself should still largely remain faithful to the original version and that will include the often exceptionally obtuse puzzles.
When is it Out?
The Myst Remake will be released on August 26th and, as I understand it, will initially come out as a PC-only exclusive. – If you do, therefore, want to learn more about this, and maybe get it slapped on your 'Wishlist' in preparation while dusting off your Oculus Quest or HTC Vive, you can check out the official Myst Remake Steam website via the link here! – (We should note that a price has not yet been listed, but we'd anticipate this to cost something in the region of £20).
What do you think? – Let us know in the comments!