NASA Reveal Images Of A New Island That Emerged After Pakistan Earthquake
---
---
---
Ryan Martin / 9 years ago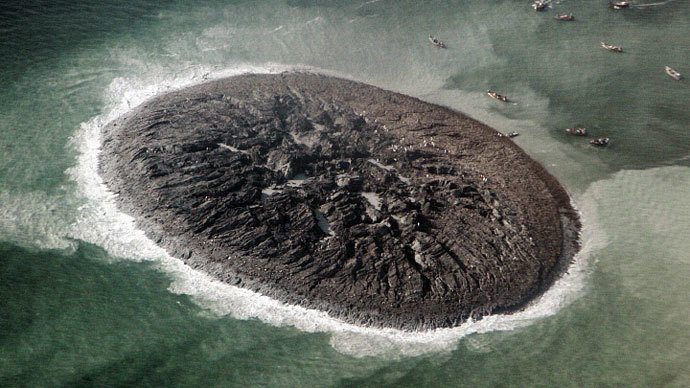 NASA have released a few images showing an Island that newly formed off the coast of Pakistan on September 24th. The island formed after a devastating earthquake struck mainland Pakistan causing over 500 fatalities, RT reports. However, one of the consequences of that quake was this new island which formed 380 kilometres from its epicentre in Paddi Zirr Bay near Gwadar, Pakistan, in the Arabian Sea.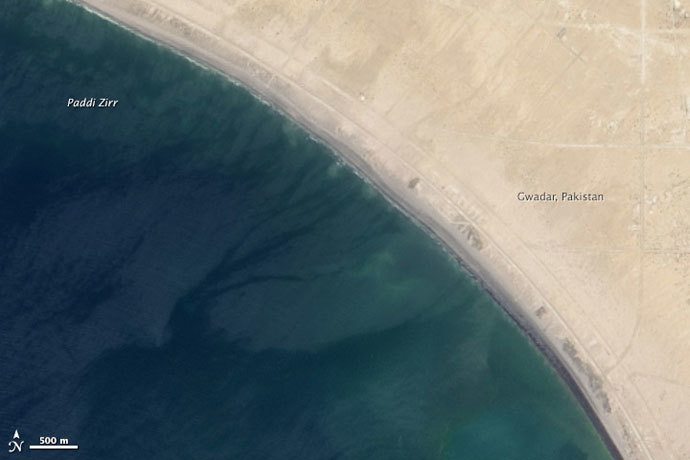 Two comparative shots of the same area just a few months between, April 17th above and September 26th below, show the newly formed island popping up offshore. The new island is called "Zalzala Jazeera" literally meaning earthquake island. Scientists say the formation of the new island in the area is due to the relatively low water level of 15 to 20 metres.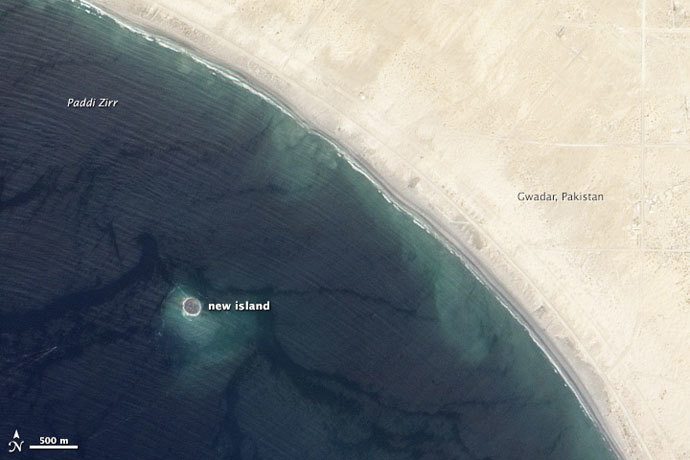 The Zalzala Jazeera island is described by scientists as "just a big pile of mud from the seafloor that got pushed up". The island will not last very long and scientists claim the island will remain above sea level for about a year before sinking back to the bottom again.
Images #1,#2 and #3 courtesy of NASA, Image #4 courtesy of Reuters / Stringer