NASA to Spend $20 Million on New Supersonic X-Plane
---
---
---
Alexander Neil / 8 years ago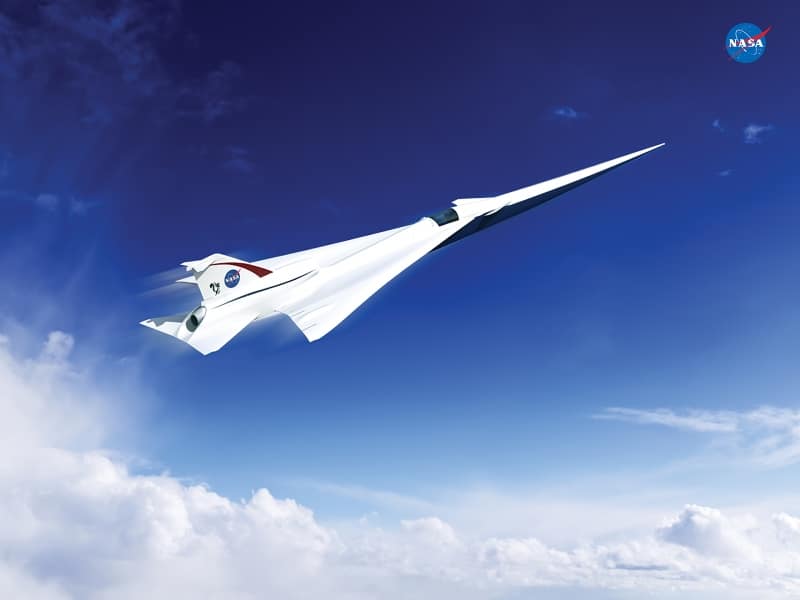 In a bid to develop a plane that could fly over land at supersonic speeds without disturbing those on the ground, NASA has awarded $20 million to Lockheed Martin to develop the concept. This craft will be known as the "low boom" flight demonstration aircraft and will be part of a plan to reintroduce commercial supersonic flights, which have not taken place since Concorde was retired in 2003. The award was announced by NASA Administrator Charles Bolden at an event on Monday at the Ronald Reagan Washington National Airport in Arlington, Virginia.
In his speech, Bolden harked back to the first 'X-Plane', the Bell X-1, which, piloted by Chuck Yeager broke the sound barrier almost 70 years ago. Now we're continuing that supersonic X-plane legacy with this preliminary design award for a quieter supersonic jet with an aim toward passenger flight." said Bolden.
This award is the comes after a year of NASA soliciting designs from a number of companies across the US for an aircraft that would be able to break the sound barrier, without the typical large sonic booms. Instead, the designs should result in more of a supersonic "heartbeat", which is closer to a soft thump than a violent boom, also known as Quiet Supersonic Technology (QueSST).
The Lockheed team chosen by NASA will receive $20 million over the next 17 months in order to develop the prototype QueSST design, including drawing up baseline aircraft requirements and a preliminary aircraft design, with specifications, as well as provide supporting documentation for concept formulation and planning. This documentation would then be used going forward with the final design, building and testing of the first QueSST jet, which would be subject to another future contract competition run by the NASA Aeronautics Research Mission Directorate's Integrated Aviation Systems Program.
We have seen many crazy designs for "Concorde 2" and the like, which seek to bring supersonic passenger jets back to the air. The timescale on this new X-Plane is long, however, the development of quiet supersonic technology could overcome one of the main issues with supersonic flight which has seen it banned over land in some parts of the world. Whether this design is successful or joins many other X-Planes as amazing prototypes of technology for their time remains to be seen, but there really could just be a 'new Concorde' on the horizon.