Near Miss at Los Angeles Airport Calls for Future Drone Regulation
---
---
---
Gareth Andrews / 7 years ago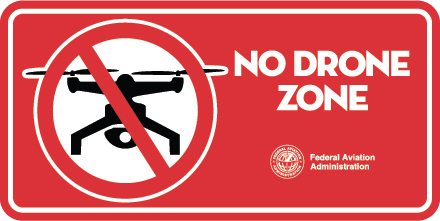 Drones are on everybody's wish list this year. If you want them to just enjoy being in charge of your very own Enterprise or just because you are curious about the new technology, you should remember to use them safely. Sadly that seems to be a lesson that was missed by a drone pilot who caused a near miss at Los Angeles International Airport.
The incident involved a drone flying around 200 feet from a plane of a Lufthansa aircraft, a move which has sparked debate for greater control over drones and the authorities abilities to manage, control and restrict drones freedom when it comes to regulated space.
This is not the first time a drone has come close to the plane, with the same thing happening at Heathrow and other airports around the world. The problem with drones is their ability to operate remotely makes tracking down a drone's operator difficult, an act which the authorities want to become easier.
Some of the proposals include the geofencing of drones sold domestically, meaning that drones would be unable to fly above their legal altitude or the use of collision-avoidance software. With the requirement for drones to now be registered, it is expected that drone capturing equipment such as the SkyWall could offer authorities a way of tracking down and tackling dangerous drone users.