Need for Speed Most Wanted PC Review
---
---
---
Peter Donnell / 9 years ago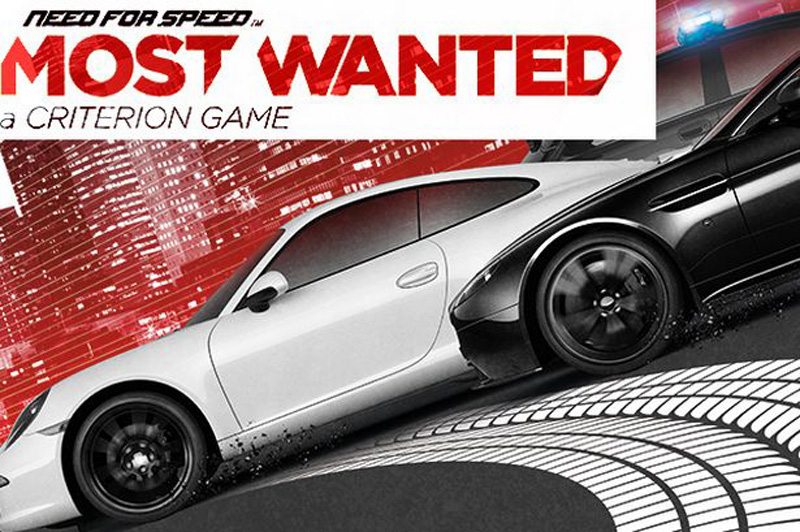 Need for Speed: Most Wanted was released just towards the end of 2012 in one form or another for nearly every major format on the market. PC, PS3, Vita, Xbox 360, iOS, Android, Kindle and the Wii U all have their own iterations of EA's latest street racing title and its the 19th title in the long running Need for Speed series. Today however I will be focusing solely on the PC edition of the game, but for the most part (mobile devices excluded) you can expect gameplay to be the same across all major platforms.
Most Wanted stood out to me for one major reason, that being that in my opinion the main Need for Speed franchise has been on somewhat of a decline in recent years. I enjoyed "The Run" a little, didn't much like the recent Hot pursuit title and prior to that the only good one I can think of was Carbon, which even then was a bit on the dull side. Yet Most Wanted 2012 has a different developer at the helm, famed fast paced racing creator Criterion Games, who created one of the finest arcade racing games in history, Burnout.
TrickStyle, Burnout 3: Takedown and Black are some of Criterion Games finest creations and are three of my all time favourite games, so I've always had faith in the developer to make something a little special, that's exactly what I'll be hoping for today.
The System requirements for this game are pretty modest, the good old 8800GT should be enough to get you up and running and just like many other EA racers this game is fairly forgiving for lower end systems. However if you really want to push things to the maximum and still apply AA, AF, FXAA, SSAO and more, then not even a single GTX 660 Ti will do you much beyond 25Fps, I know this because I disabled SLI to test it and things didn't run as smoothly as the recommended requirements imply.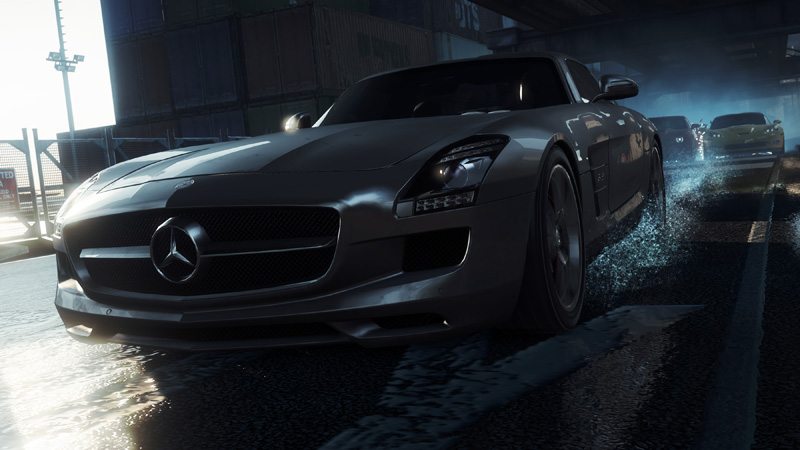 Crack the game up to SLI mode however and your presented with one of the best looking racing games on the market today. The lighting in this game is spectacular and the Chameleon game engine does a fantastic job of pushing reflections, shadows, particle effects and varying amount of destruction around the game world, so long as your system is capable of taking advantage of such features.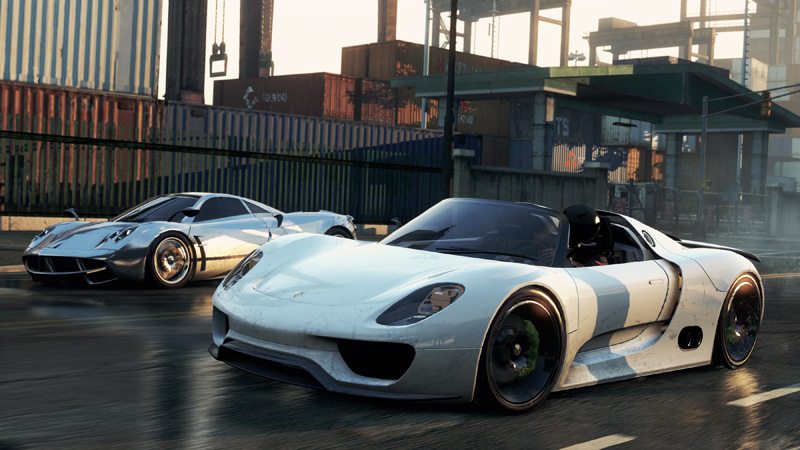 Car models are well realised but the pale in comparison to the stunningly details and realised gaming world. Filled with plenty of civilian traffic the roads are busy and chaotic, police are everywhere and there seems to be enjoyable driving routes no matter which way you turn, sometimes even slowing down to enjoy the view is just as good as 200MPH in this title.
Minimum System Requirements
Windows Vista 32bit (No support for XP)
2GHz Dual Core (Core 2 Duo 2.4GHz or Athlon X2 2.6GHz)
2GB RAM
DX 10.1 compatible 512MB GPU (HD 3870 / Geforce 8800 GT or higher)
20GB Hard Drive Space
Recommended System Requirements
Windows 7 / 8 64bit
Quad-Core CPU (Core i5 2.4GHz or Phenom II)
4GB
DX 11 Compatible 1024MB GPU (Geforce 560 / HD 5870/6950 or higher)
Review system specification
Windows 7 64bit
3.2GHz Intel Core i5 3570K
8GB DDR3 @1800MHz
2 x GTX 660 Ti 2GB (SLI)
Illegal street racing has always been a popular format for racing games and it seems its one that isn't quite worn out yet. Most Wanted throws you back to some of the earlier titles in the Need for Speed titles and the gameplay is highly focused on pick a car, find a race, get chased by cops, loose cops, rinse and repeat.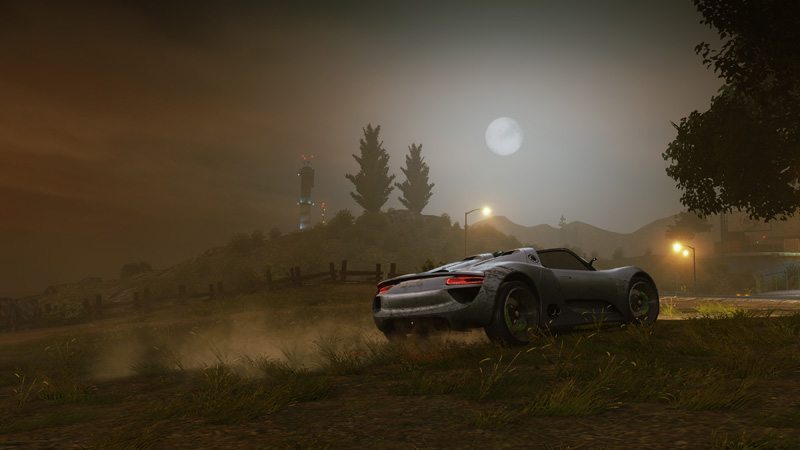 Its a formula that works well and your never left out of the action thanks to the expansive and well detailed open world environments that becomes your play ground. There are 10 top racers in the city known as the "Most Wanted" and its your ambition and goal to become the number one most wanted racer in the city. Win races, complete objectives such as discovering shortcuts and jumps, out run the police, burst through speed cameras at crazy speeds, drive like a pro and more to boost your self up the Most Wanted ranks.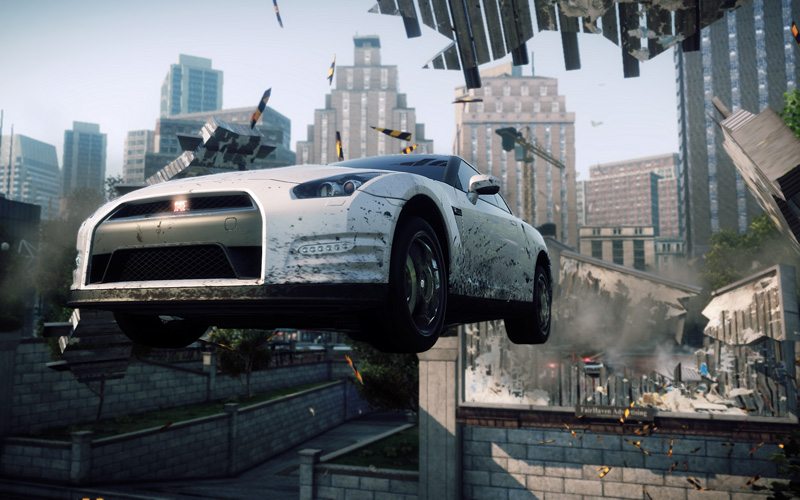 Soon enough you'll find yourself caught in high speed pursuits that immensely difficult to escape from, resulting in 10-15 epic car battles between you and the local law enforcement. Battling against the Most Wanted racers in head to head battles in a bid to shut them down, although this part is exactly like Burnout Paradise its still cool to literally take other drives out of the race.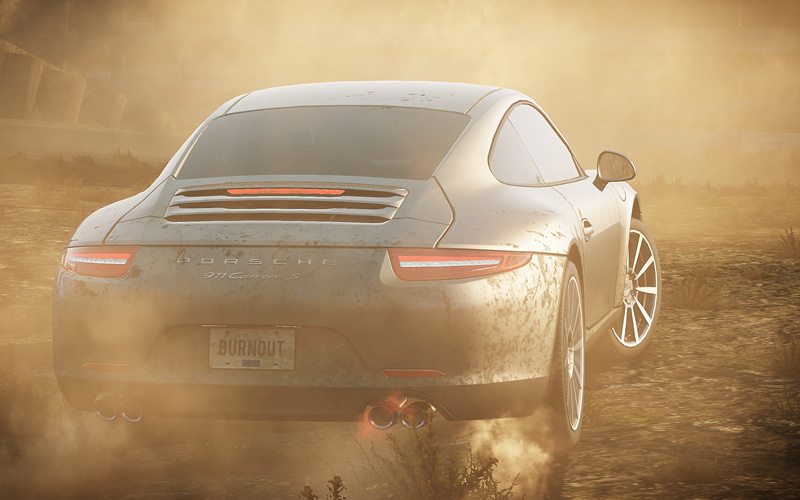 Other Burnout features are here too "takedown" your opponents mid race with a cheeky nudge and your nitrous bar is filled to the maximum, stylish camera cuts for when you total your car, drive through petrol stations for speedy car repairs mid race and so on.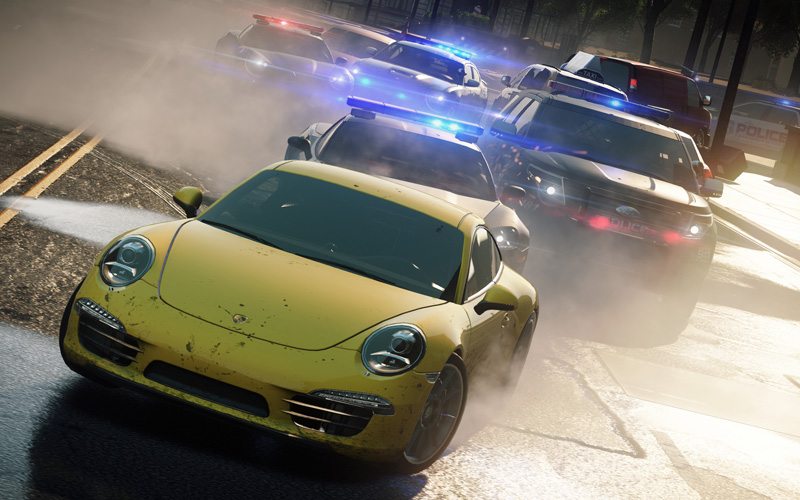 One thing I really like about this game is the cars, the game doesn't start you off in a Ford Focus and force you to grind through slow races. You get right to the good stuff and the better cars are all available right from the start too, all you have to do is find the time. Littered around the city are jack points, if you see a car you want then just pull up near it, press the button and you not only get in the car but also fully unlock access to it for races, free driving etc, you can even fast travel to that location should you wish to use the car again at a later time.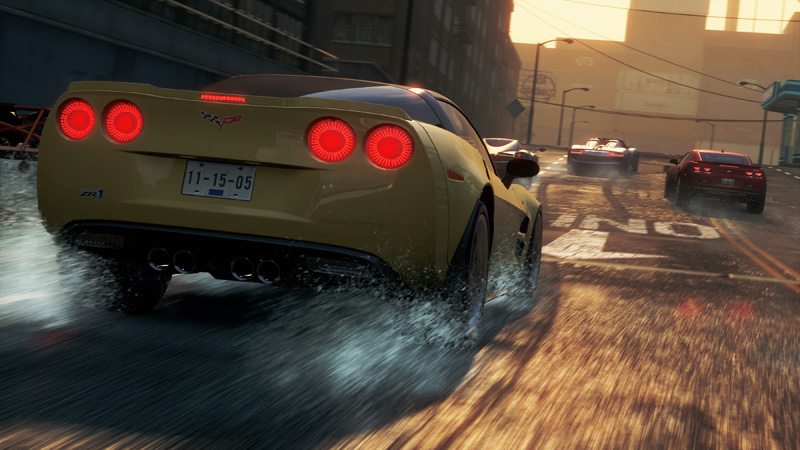 I was really expecting to hate on this game when I received it, especially given I've been burned by a few of the more recent Need for Speed titles, even the good ones were only enjoyable for short periods of times. That really isn't the case though and I have been drawn deep into the word of illegal street racing once again.
I'm a big racing game fan and while I typically prefer the more commercial driving simulators like Gran Turismo, Forza, Project CARS and other such titles, sometimes its nice to just go crazy in the fantasy worlds that games like Needs for Speed provide. I was really hoping that some of the Burnout series magic would be brought to the table here and that developer Criterion Games would in fact create a homage to not only the classic Need for Speed titles but also the early Burnout titles and that is exactly what they seem to have done here.
EA seem intent on churning out yearly updates for all their major gaming series, not forgetting the occasional spin-off, tie in, or sub-sequel, prequel and beyond, so the games do tend to go through a rollercoaster of quality and ideas as they try new things or over use old features. In my opinion though this is one of the highest points in the Need for Speed catalogue and its a true return to form and focus for the street racing series, although it still doesn't beat the best in the series which was Hot Persuit II for the PlayStation 1, which in my mind will always be the best in the series.