NEOGEO Mini Retro Console Pre-Orders Start September 10
---
---
---
Ron Perillo / 4 years ago

Finally Available in Europe and North America
NEOGEO prepared a palm-sized retro console version of their original arcade cabinet for their 40th anniversary. Unfortunately, these were initially only available in Japan and Asia. After several months of waiting, the good news is that European and North American fans will now be able to get them. Starting September 10, the pre-sale for these handheld retro consoles begin.
This international model looks different from the original Japanese version. This mostly has to do with the colour scheme as the Japanese version faithfully reflects the original MVS arcade cabinet from the 1990. That means it comes in a combination of black, white and red.
Meanwhile, the international market version is in black, white and blue. Unfortunately, no classic all-red MVS cabinet option is available. However, that is something a simple can of spray paint can't fix.
Either way, it is still a mini arcade cabinet with a screen and controller built in. The compact device measures just 135 x 162 x 108mm (W x H x D) and weighs 600 grams. The display is 3.5 inches and it comes pre-loaded with 40 NeoGeo classic titles. That includes Metal Slug and King of Fighters.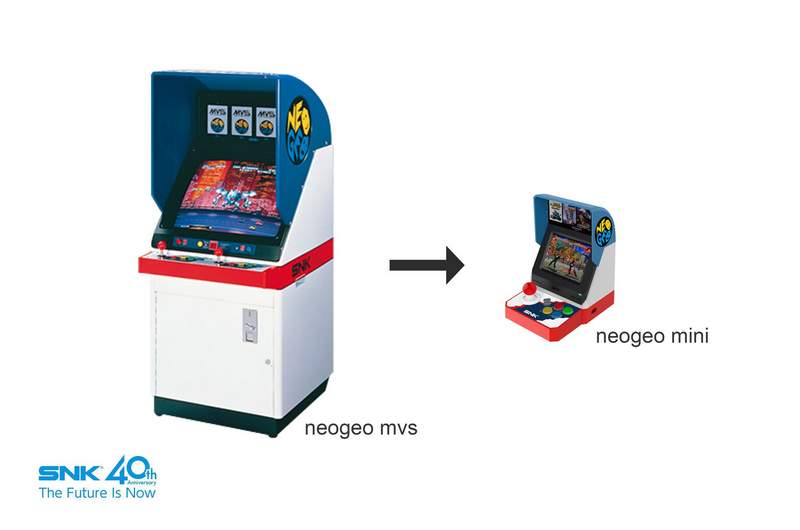 Considering it is palm size, the screen is quite small so it might be difficult to play in directly. However, it has an HDMI out port, as well as an AV/AUX audio out port. So users can hook it up to a larger screen or better stereo speaker system to play. There are also two joystick and gamepad ports so users do not need to use the tiny joystick and buttons built-in.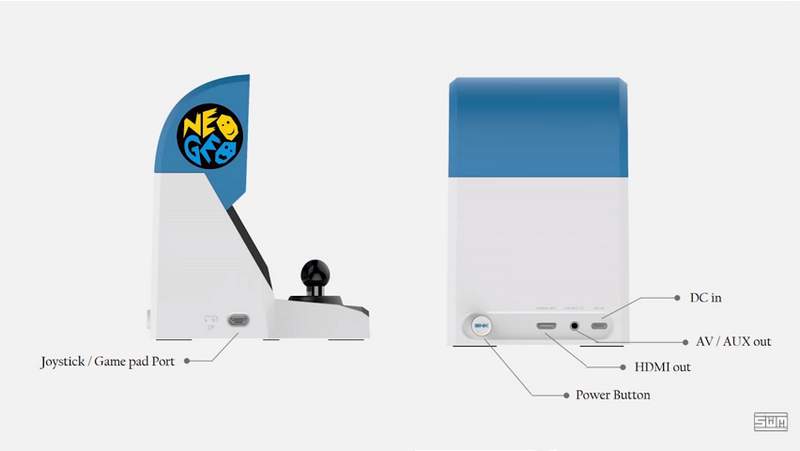 Where Can I Pre-Order the NEOGEO Mini Retro Console?
In the UK, the NEOGEO Mini is going to be available for presale via Amazon and Game.co.uk. France will also sell it via Amazon. For Spanish users, it will be available in XtraLife.
As for the North American market, GameSpot will be selling these consoles, as well as Amazon.com.