Netatmo Welcome Home Camera Review
---
---
---
Peter Donnell / 8 years ago
Introduction
---
We see all kinds of cool gadgets pass through the eTeknix office, but the Netatmo Welcome is something I've been really looking forward to testing. We first saw the product demoed at CES 2015, but in a busy trade show environment, it can be tricky to get a really good look at a product. The Welcome is a relatively simple device, it acts as a home security camera, but with a twist. Most of you will be familiar with the kind of security cameras that you fit to the wall, as full on surveillance equipment, the welcome is a much more casual device that than.
Pop the welcome in your house, it detects when someone comes home, sends a message your smartphone via a custom app, tells you who is home, be that your kids, your partner, or an unknown face.
You can tune into live video feeds or view recorded footage to make sure your kids remembered to wipe their shoes when they got home, or whatever you need to double-check.
Sounds pretty cool right? What about when you've got someone unwelcome in your house?
The packaging is pretty straight forward, showing the welcome camera as well as the accompanying mobile app, which is available for Android and iOS.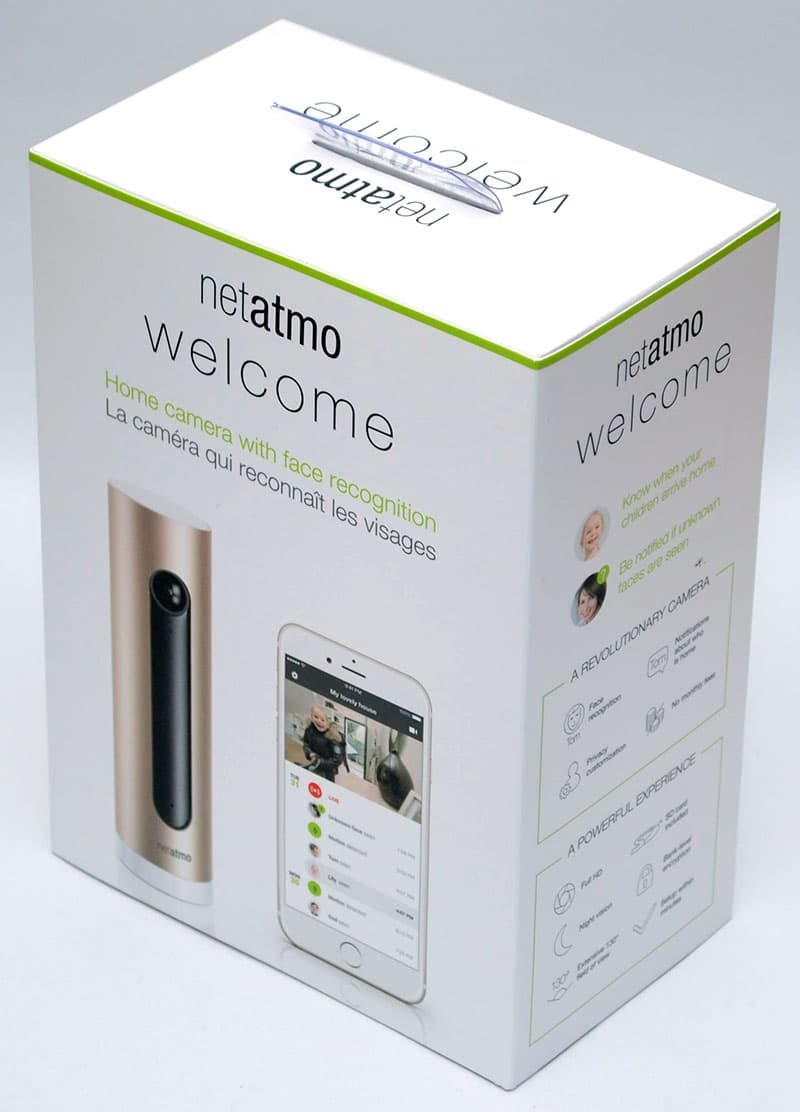 On the side of the box, you can see some of the major features of the Welcome. There's facial recognition, notifications, privacy customisation, night vision and more. An important aspect though is that there are no monthly fees what so ever, so you can use the app and features free of charge!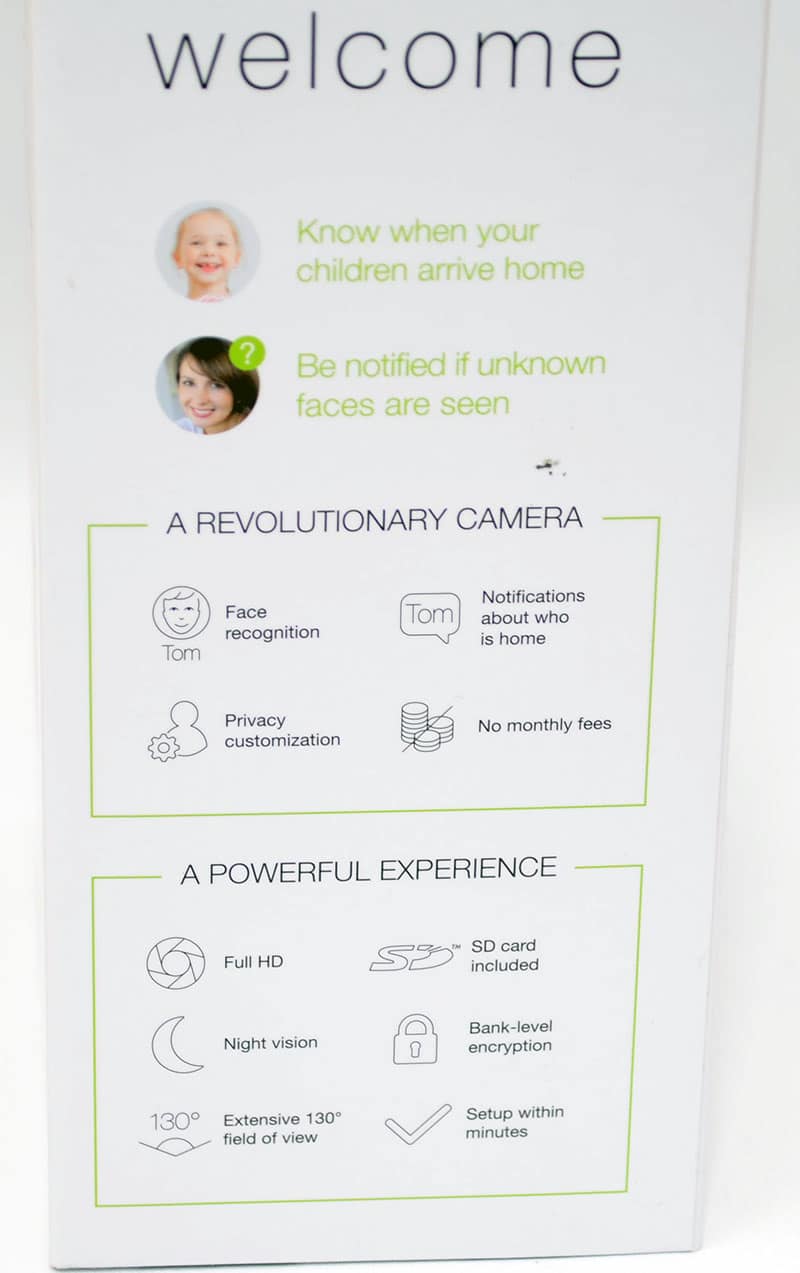 The Welcome camera its self is very nicely design, a slim vertical cylinder shape with a brushed aluminum finish that oozes high-quality.

There's a wide field of view camera towards the top. It features a HD sensor, high sensitivity for low-light condition and it'll make easy work of seeing what is going on in your house.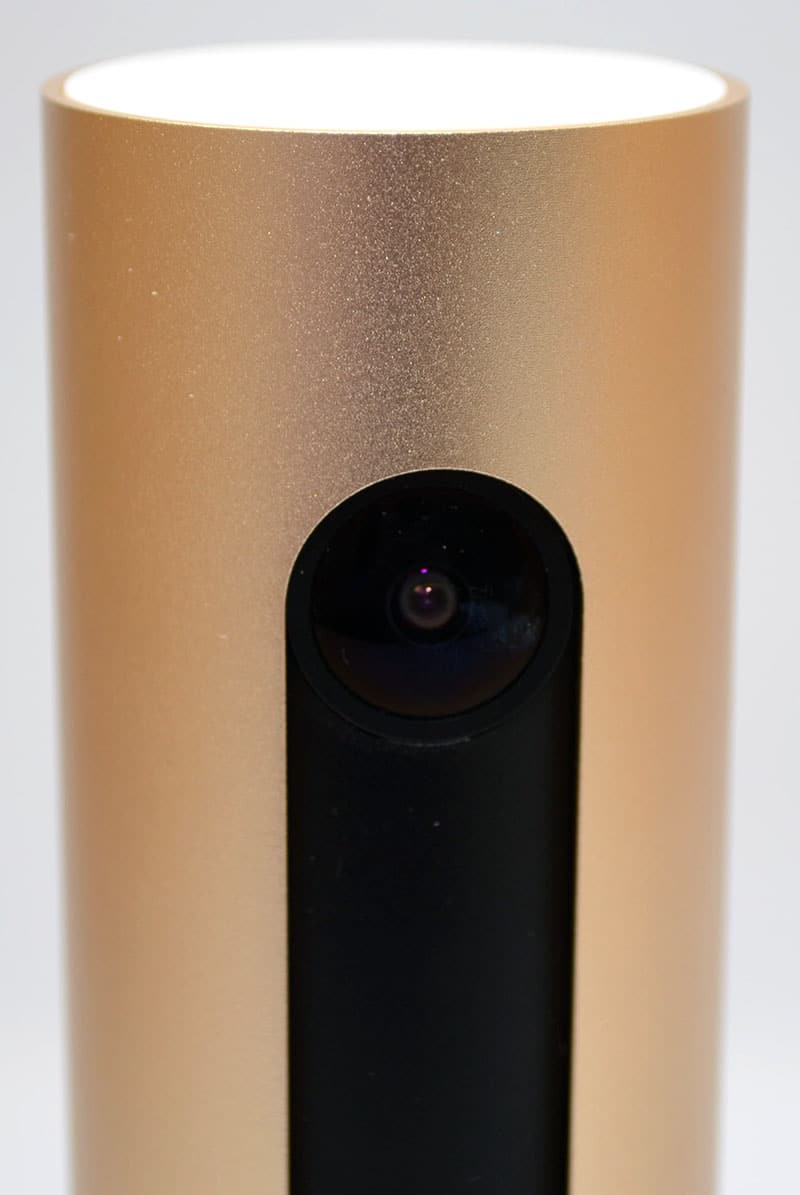 Towards the bottom is a small LED indicator, as well as a small Netatmo logo.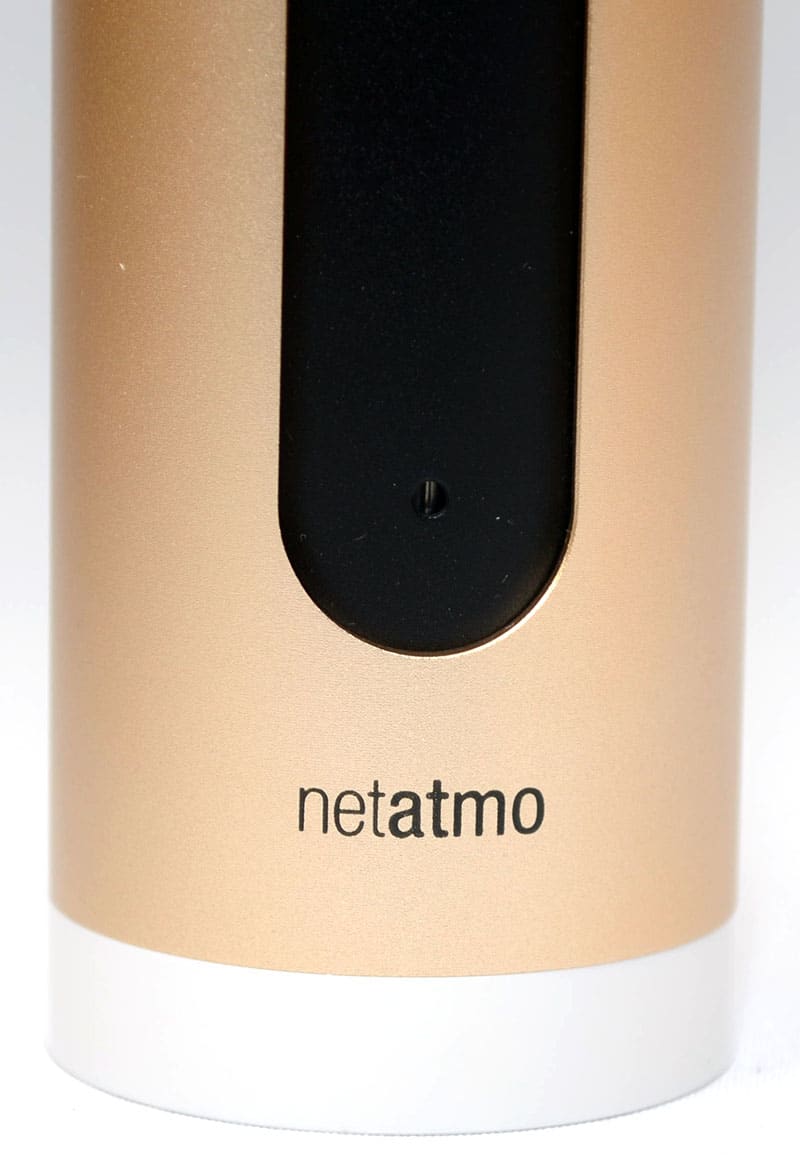 There's very little around the back, just a microSD slot, MicroUSB port for main power and an RJ45 port for those who want to use the device wired, although wireless technology is built-in.

There's an 8GB ADATA MicroSD pre-installed in the back of the Welcome, but you could always upgrade this if you feel the need for more storage.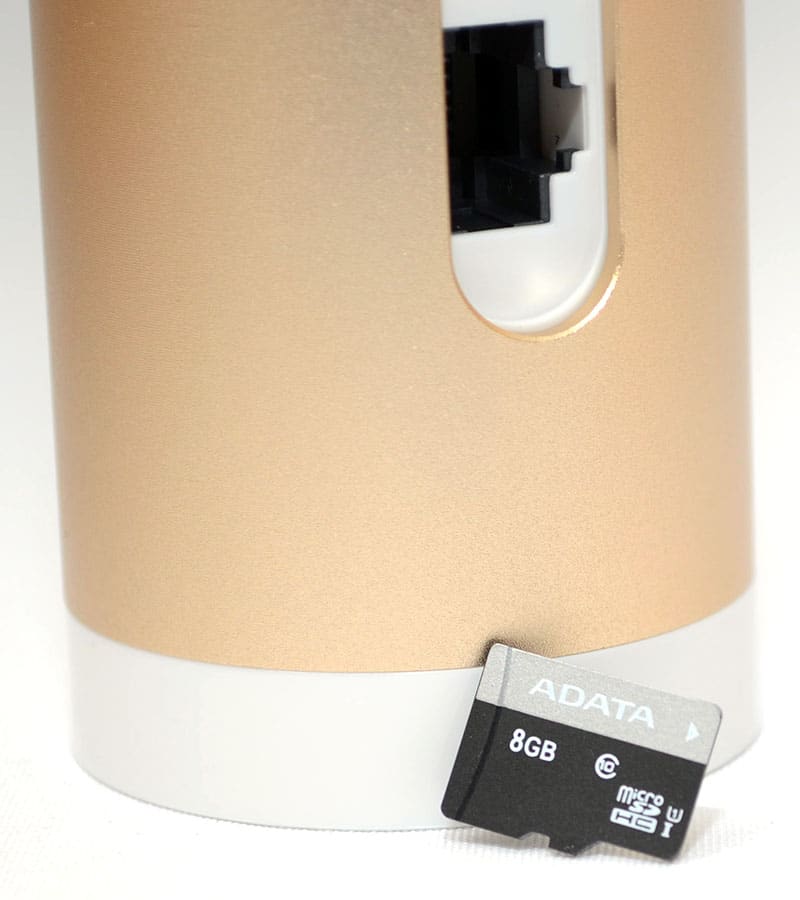 The top and bottom of the Welcome are finished with glossy white plastic. The whole unit has a good amount of weight to it, it feels robust overall and the minimalist design means that you'll find it incredibly easy to operate.