NetFlix Adds Skip Intro Function to TV Series Opening Credits Sequence
---
---
---
Ron Perillo / 6 years ago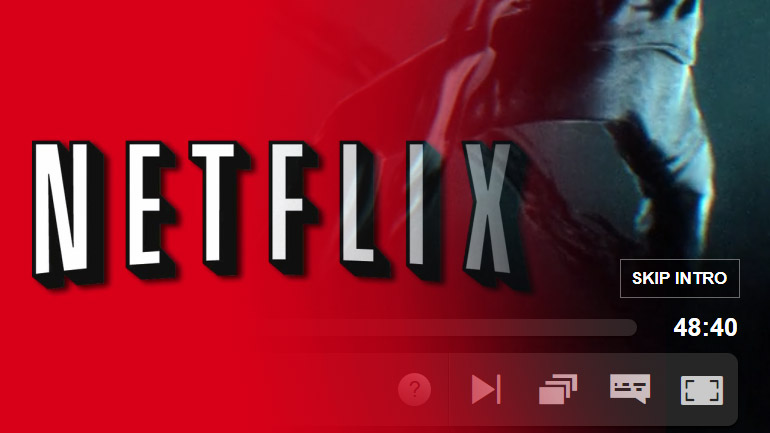 An interesting new feature was added to NetFlix recently, giving the option to skip a television series intro with a single click from the lower right side above the menu. The feature works when a television series is watched on a web browser window and automatically pops up for the entire duration of the opening credits. This skip function works for every single episode whether the opening credits start immediately or when the opening credits are further along after several minutes of new content playback.
The feature is a much welcome addition, especially for those looking to binge watch newly added series such as the new Iron Fist episodes from Marvel which are quite awful that it's a chore to go through watching the episodes unlike previous Marvel series. It at least makes you go through the binge faster, even those that don't go down easy. The only exception to the skip intro function are shows with unique credit sequences that are part of storyline or are non-recurring such as the opening sequence of The OA for example, which starts 57 minutes into the first episode.
The skip intro capability apparently started out initially as a test feature in North America but has been quietly rolled out worldwide after positive reactions to the feature addition started showing up immediately on social media. So far, only browser-based viewing has the feature and those who are watching it on their SmartTV, media player or casting to the television via Chromecast have not received the update yet.