Netflix Releases Trailer for Superhero Series 'Umbrella Academy'
---
---
---
Ron Perillo / 5 years ago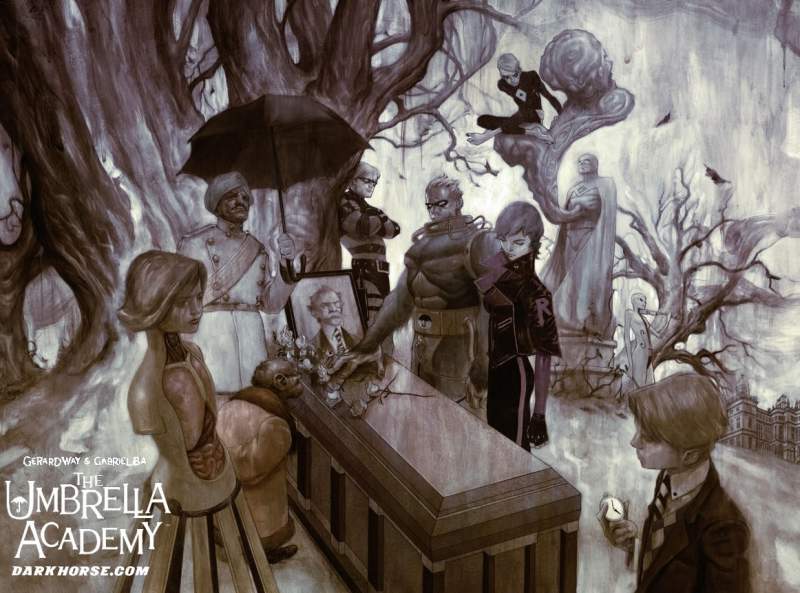 Marvel Out, Dark Horse In
With Netflix officially cancelling Daredevil, and most likely cancelling their other Marvel TV shows, it leaves room for other comic book companies to come in. In fact they already have some on the way. This includes Dark Horse comics' The Umbrella Academy.
What is The Umbrella Academy About?
The Umbrella Academy is a comic book series created and written by Gerard Way. Moreover, the brilliant illustrations are done by Gabriel Bá. It began its monthly publication run in 2007 under the Dark Horse publishing imprint.
The story begins with the birth of 43 infants with superpowers in the mid-20th century. While this is not a unique feat in itself, all the women showed no signs of being pregnant prior. Furthermore, all were born at the same time and display unique super-power abilities.
After which, Wealthy entrepreneur and famous scientist Sir Reginald Hargreeves adopts seven of these surviving children. Unbeknownst to the world, Hargreeves is actually an alien in disguise. Furthermore, he intends to train the children in preparation of an impending world threat.
Who is in the TV Series?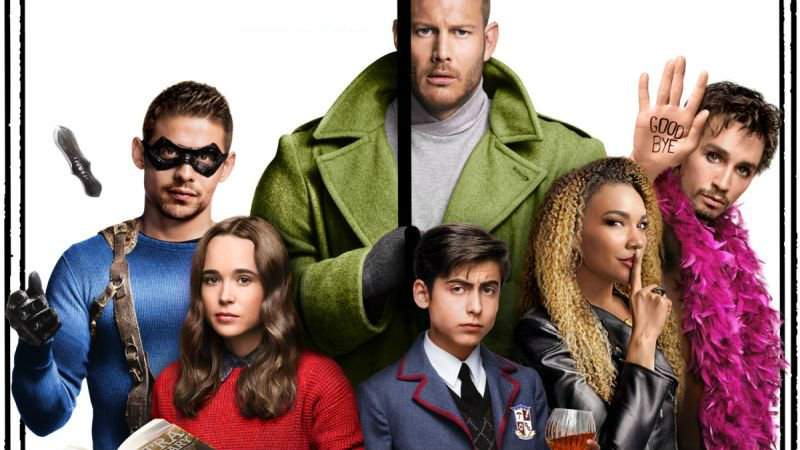 Ellen Page stars as Vanya, a violinist with no superpowers but is an expert on the violin. Tom Hopper plays Luther, an aspiring astronaut with super strength whose body is that of a Martian Ape. Robert Sheehan is Klaus, a slacker with telekinesis and the ability to communicate with the dead.
Emmy Raver-Lampman is Allison, a tomboy with the ability to manipulate reality by lying. David Castaneda is Diego, who can hold his breath for long periods of time and is excellent at knife-throwing. Aidan Gallager is Number Five, a boy who can time travel but with the cost of aging quickly.
They are all led by Colm Feore as Sir Reginald Hargreeves.
Additionally, the series casts singer Mary J. Blige as the Neo-Nazi criminal Cha-Cha.
https://www.youtube.com/watch?v=LMeqY7ogdF8
When is Umbrella Academy Coming Out?
The Umbrella Academy begins streaming on Netflix starting February 15, 2019.