New Arozzi Star Trek Gaming Chairs and Desks Revealed!
---
---
---
Peter Donnell / 4 years ago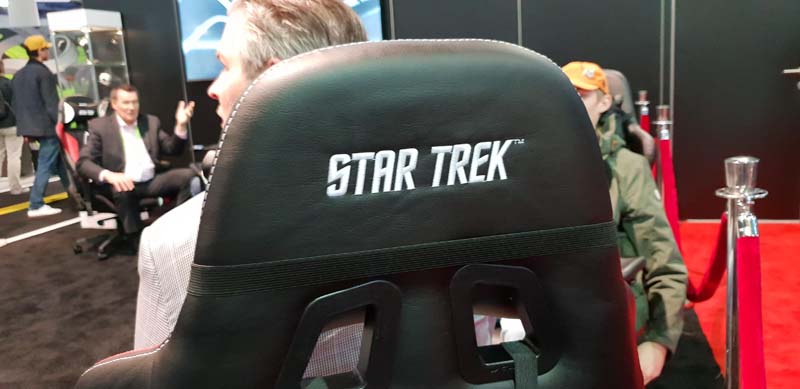 Star Trek Gaming
It seems that adding a popular brand to something else can instantly make it more appealing. I've had an Arrozi gaming chair in the house for four years now, and it's had plenty of love and attention.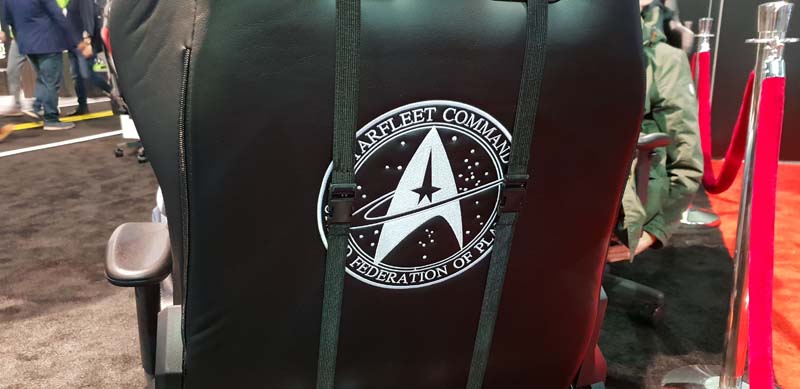 However, now that they struck a deal with the Star Trek movie franchise, their gaming chairs have never looked so epic! The Verona Pro 2 Star Trek edition chairs come in a range of colours; black, red and blue.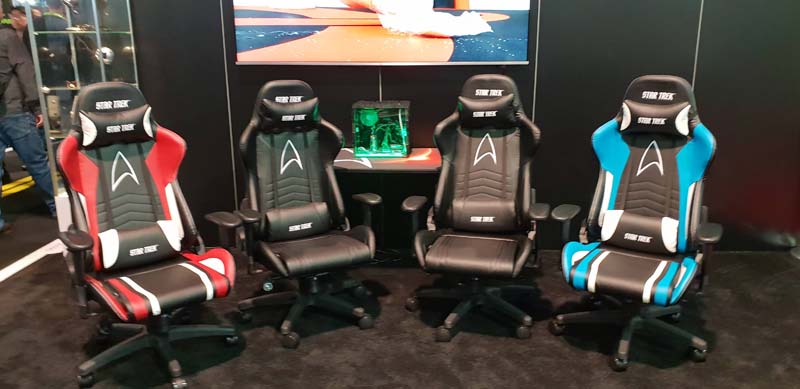 We spoke at great length with them about the one that is blatantly missing though. Where is the gold chair? They're thinking about it, but I think they're testing the market with these first. Either way, the idea of a gaming room with a bank of Star Trek-themed chairs is sure to get the attention of a lot of fans.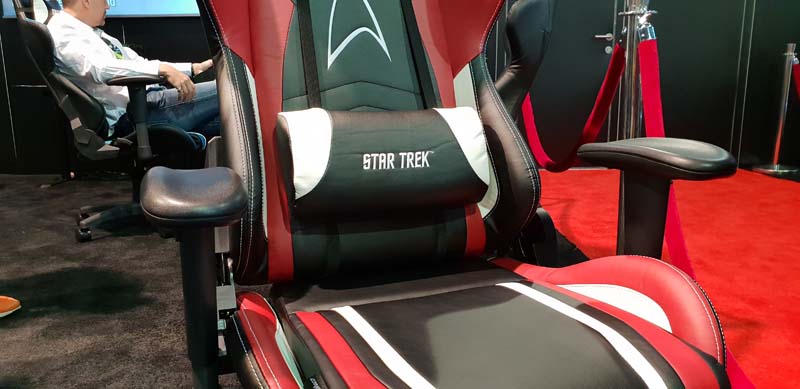 More Trek
They also have the latest version of their gaming desk. This one still has a large top with cut-in cable routing on the top surface. It also has a mesh cable tidy net running under the bottom, and durable metal frame. Obviously, it also has a whopping great big Star Trek gaming surface sitting on top. Combine this with the chairs and you're onto a winner. The Borg PC mod on the top isn't included; sorry folks.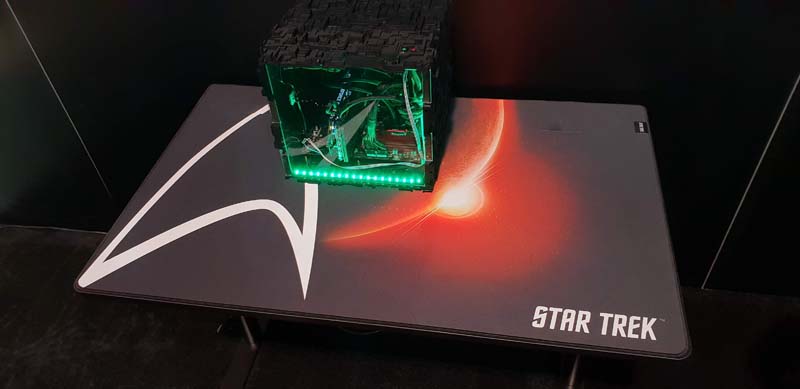 The new desk is basically their "regular" size version of their premium gaming desk that's been on the market for a while now (see below). Apparently, their desks are hugely popular too, who here owns one?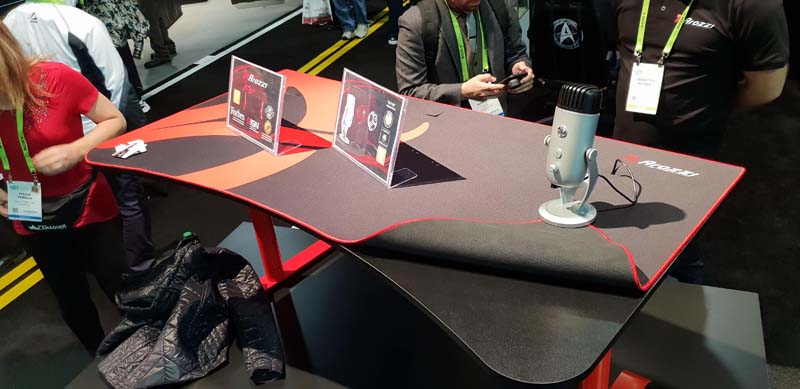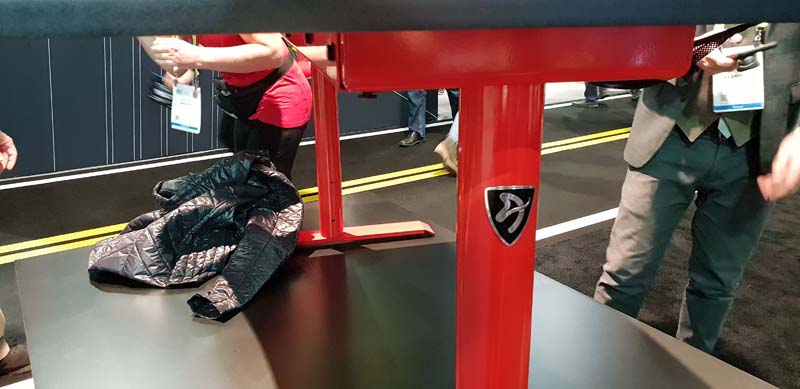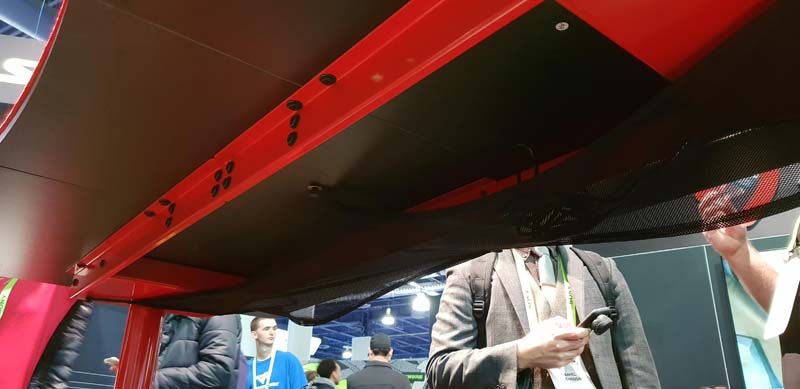 More Chairs!
Two other new models are about to hit the market too, with this PU leather model featuring a wider seat cushion, redesigned back support, a new neck cushion design and more. This and the other below are basically the models replacing the older Torretta series from a few years back.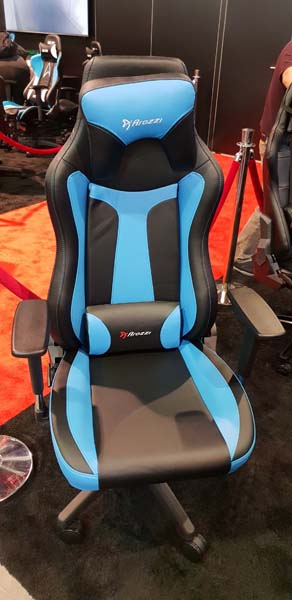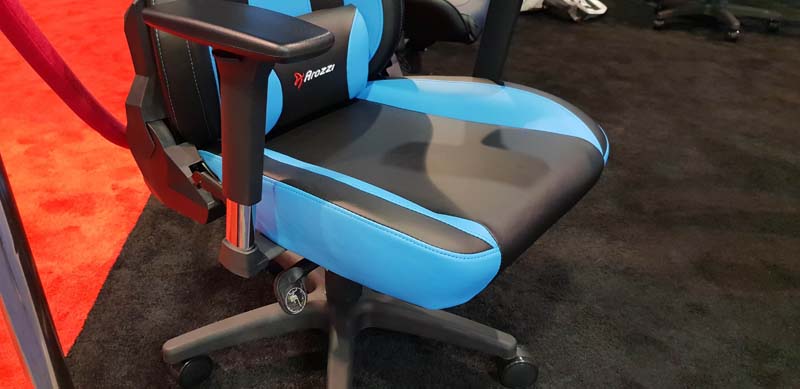 This one features a fabric body design, one of the few of them on the market actually. This one is more in line with the older Torretta and is perfect for those who don't want the harder leather finishes.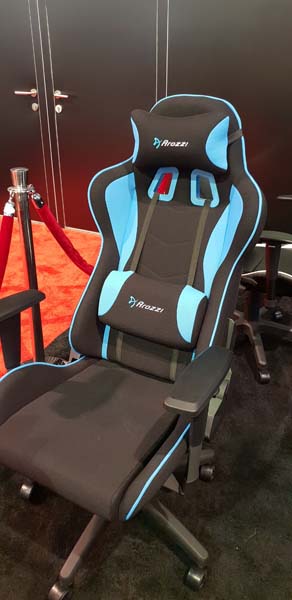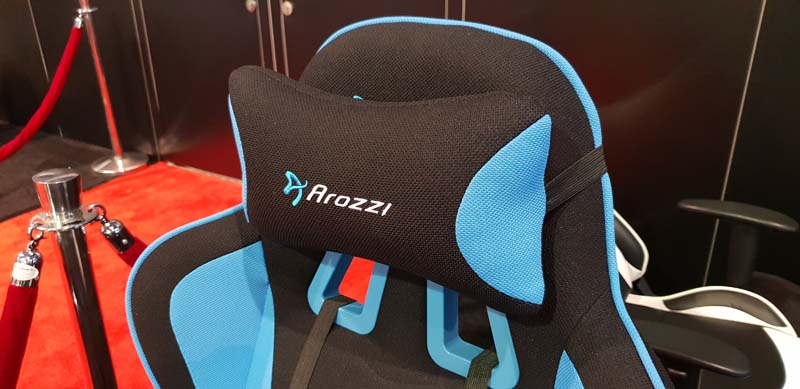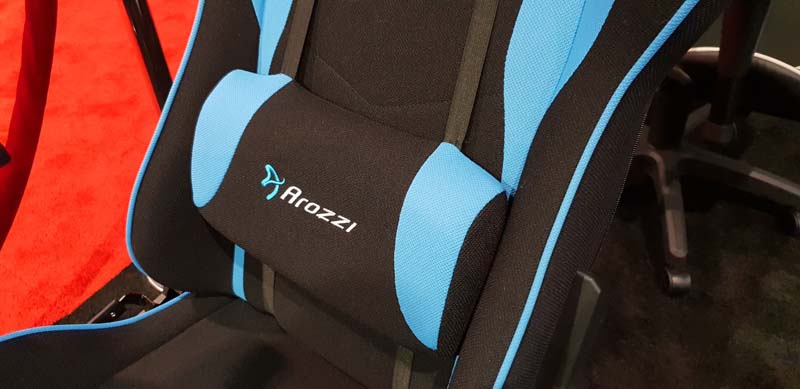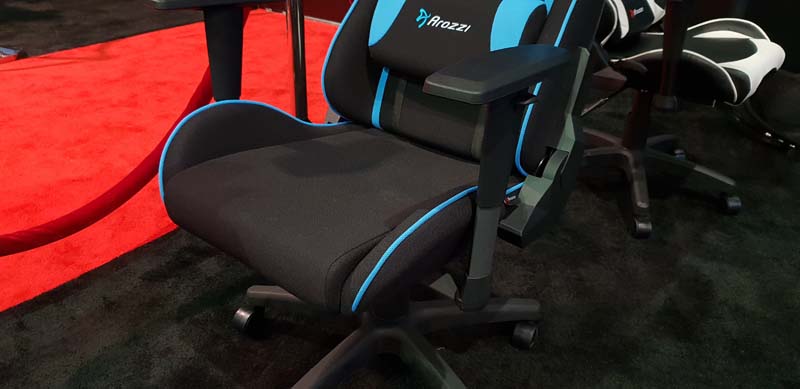 ---
CES 2019 Sponsors
We would like to thank our wonderful sponsors. We wouldn't be in Las Vegas without their support. Of course, this allows us to provide coverage of the show for you, our lovely readers!  So, thank you to all the wonderful people at SuperO (Supermicro Gaming), Arozzi, EK Waterblocks, Patriot, ASUS RoG, Silverstone, AKRacing, and 1MORE.
---
CES 2019 Coverage
We're here in Las Vegas once again, and we are checking out the latest technology and innovations presented by companies from around the world! Of course, for all the latest coverage from us at CES 2019 and beyond, check out our very own Facebook and Twitter pages. Furthermore, check out our YouTube channel for the latest 4K video coverage. Links provided at the bottom of the page. Want more CES 2019 coverage? Check out the eTeknix CES 2019 News Feed Here.