Attack on Titan 2 Trailers Showcasing Combat and Customisation
---
---
---
Mike Sanders / 3 years ago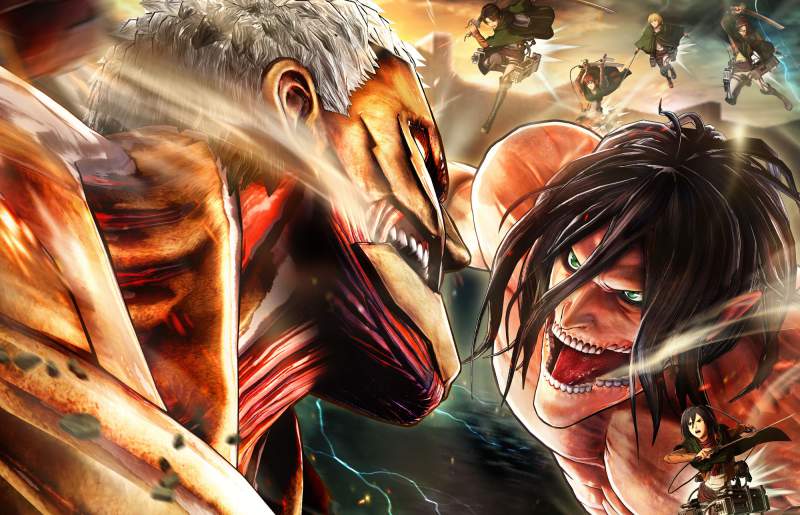 Attack On Titan 2
Attack on Titan 2 is literally only weeks away and I am hoping that this gaming sequel will be every bit as good (and hopefully better) than the original.
There are some matters of concern, which we will get onto later, but developer KOEI Tecmo, in what will likely be the last video release until the launch trailer, have revealed two gameplay trailers detailing both the combat and character customization modes.
My hopes and fears for Attack on Titan 2
So far, I have been somewhat optimistic over the release of Attack on Titan 2. Every screenshot or video has given me confidence that they have acknowledged both the good and the bad from the original and are committed to making a better game.
My major terror, however, comes from the most recent KOEI Tecmo release, Dynasty Warriors 9. That, I am sorry to say, was awful!
Dynasty Warriors 9
Having seen both the PC and PS4 versions of Dynasty Warriors 9 in action, I am can say that both are terrible. That's a harsh statement, but true. As such, I'm approaching Attack on Titan 2 much more cynically than I would have this time last month.
I'm certainly not saying that the game is already doomed, but it's hard to ignore just how bad the release of Dynasty Warriors 9 was and in particular a complete failure of optimization for PC or indeed PS4.
My opinion on Attack on Titan 2
I think I will, and probably like many others, are going to sit back on this one now. I will admit, I had bought into the hype, by the recent Dynasty Warriors has practically killed all confidence I had in KOEI Tecmo. If this release was 4-6 months down the line, I could perhaps forgive them in the hope that mistakes were made, but lessons were learned. This release, on March 20th, is less than 6 weeks from the Dynasty Warriors 9 launch.
If that doesn't ring alarm bells for you, then nothing will.
I certainly hope that Attack on Titan 2 will be great, but there's a part of me that is very worried now.
What do you think? Planning on getting Attack on Titan 2? Did you play Dynasty Warriors 9? Does its poor quality worry you for this new game? – Let us know in the comments!
Support eTeknix.com
By supporting eTeknix, you help us grow. And continue to bring you the latest news, reviews, and competitions. Follow us on Facebook and Twitter to keep up with the latest technology. Share your favourite articles, chat with the team and more. Also check out eTeknix YouTube, where you'll find our latest video reviews, event coverage and features in 4K!
Check out our Latest Video