Report Suggests Bioshock Game Is In Development
---
---
---
Mike Sanders / 3 years ago
New Bioshock Game Reported to be Secretly in Development
If we don't count DLC packs and remasters, it's been over 5 years now since we had our last game in the Bioshock franchise. I know, it's hard to believe but it's true! What is perhaps more remarkable is that in all this time, we have not been given any news in regards to any sequel even being considered. The situation even led me to recently speculate that 2K Games had abandoned the franchise.
In a report via DSOGaming, however, reports are suggesting that a new Bioshock game is in development. Keep it quiet though, apparently its super secret!
Keep it quiet!
The report suggests that 2K Games are leading the development from an undisclosed studio thought to be based in California. It is also, in addition, believed that the team may include many that worked on the recent Mafia 3 game. Make of that what you will.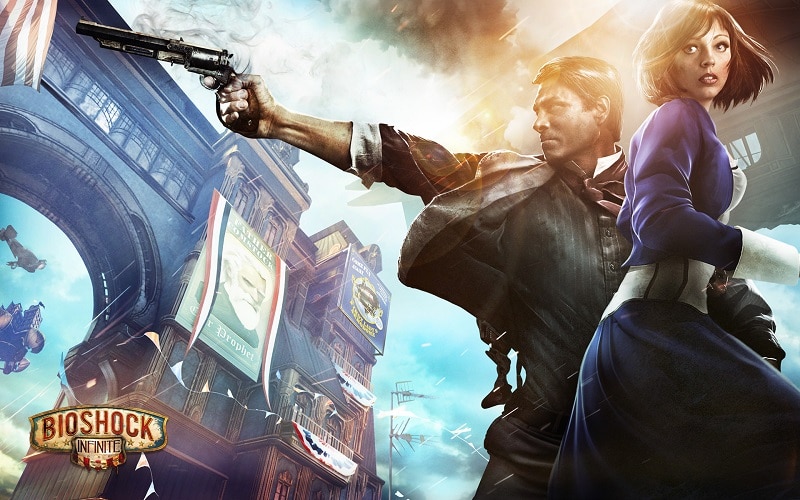 Beyond that though, we know very little else. In FBI style, 2K Games will neither confirm nor deny that a new Bioshock game is being produced and in fairness, this could all turn out to be entirely rumoured. What we do know, however, is that series creator Ken Levine is known to definitely not be working on a Bioshock game as he is confirmed on another project.
What do we think?
There has to be a new game in the franchise. Well, more accurately it would be ridiculous if there was not. It's been 5 years since Infinite, but in terms of graphics and ambience, it was a phenomenal game. It makes absolutely no sense for 2K Games to let this franchise stagnate. The only real matter of curiosity would be where they would go with it. We've been underwater and we've been in the air. Whats next? Space?…
What do you think? Would you like to see a new Bioshock game? Where should they take the next edition? – Let us know in the comments!