New Coolermaster Chassis Products At CES 2014
---
---
---
Peter Donnell / 8 years ago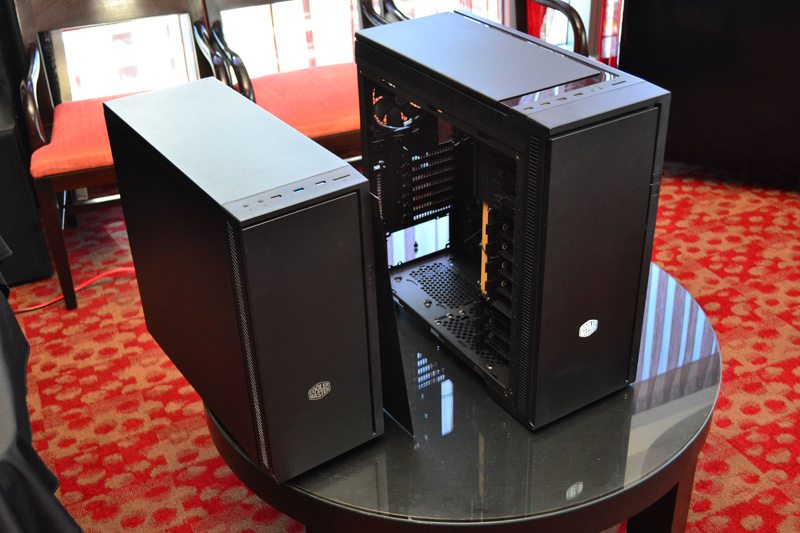 CES 2014, we're back in the Coolermaster Suite to take a look at their latest range of chassis and cooling products that will be hitting the market in 2014. First up we have the new Silencio 452 (pic above, left) and the Silencio 652 (pic above, right). Both new chassis come with support for micro-ATX and ATX motherboards, a clean looking front panel and are packed with noise dampening material.
The 452 comes equipped with two pre-installed 120mm fans, support for a 240mm radiator in the front and a 120mm radiator in the back, USB 3.0 & SD card reader built in, dust filters and 8 hard drives bays (6 x 3.5″ + 2 x 2.5″).
The 652 is pretty much the same as the 452, but will come with one 180mm fan and one 120mm fan pre-installed, but has support for up to five 180mm fans, support for more hard drives (10 x 2.5″ or 9 x 3.5″).
Project N-Box (pic below) is still a bit vague and appears to be in concept state. It offers a wrap around side panel window, room for ATX motherboards, two vertical 5.25″ drive bays, and a rear compartment for the PSU, storage, cable routing and extra cooling components.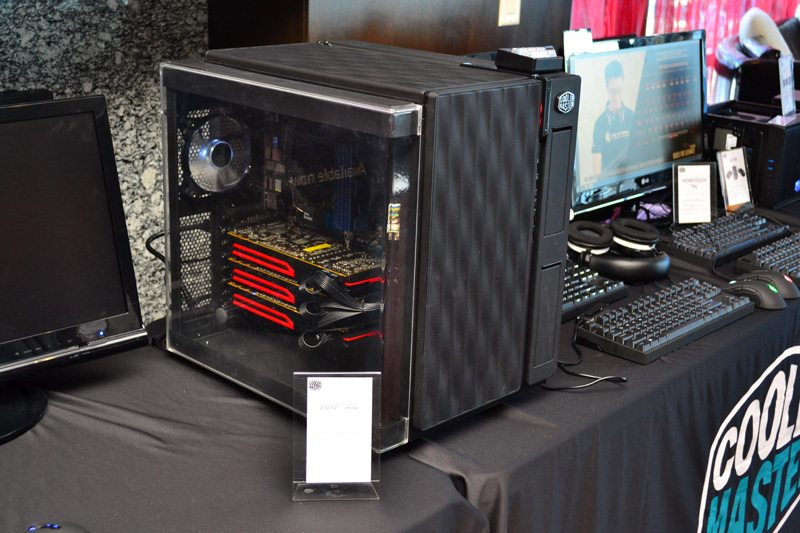 The box like Elite 110 offers up a great solution for the mini-ITX market, comes with a single 120mm fan pre-installed and has support for two more 80mm fans on the side panel. USB 3.0, full ATX PSU and (up to) 210mm GPU support comes as standard, Impressively for its size the system will hold up to 3 3.5″ drives / 4 SSD's.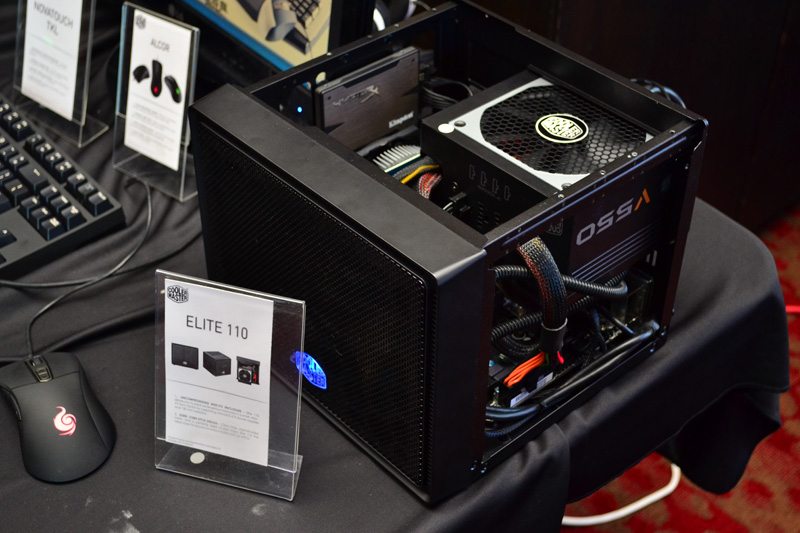 That's everything from the new Coolermaster chassis products at CES 2014, keep an eye on the site over the coming weeks and month when we look forward to bringing you in-depth reviews of the latest products from the show.