New Gundam Breaker Game Is On the Way With Trailer
---
---
---
Mike Sanders / 4 years ago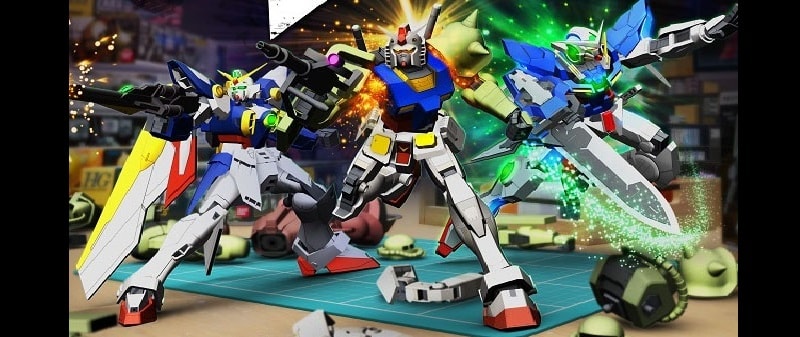 'New Gundam Breaker' Game is on the way!
How do you feel about fighting robots in a Dynasty Warriors style setting? If at this point you are already inspecting your wallet, then good news! A brand new Gundam Warriors game is on the way and just to make things confusing (or not), it's called 'New Gundam Warriors'.
If that wasn't enough, then Bandai Namco has just released a brand new trailer for the game showcasing some of its robot battling goodness.
Transformers on Drugs
If you haven't played a Gundam Warriors game before, it is a little difficult to describe. The best description I can think of is that isn't Dynasty Warriors meets Transformers on drugs. In the game, you can create your own custom robot and in interactive areas fight other robots. If you're not clear by this point, it might be best to simply watch the trailer.
If you've watched it and have somehow managed to get that fantastic music track out your head, then you are undoubtedly a little excited for this. As can be clearly seen, customizable options are plentiful and as well as that you clearly have a game that offers little more than high-octane robot fighting action. What more could you want?
When is it out?
New Gundam Breakers will release on June 22nd for both the PC and PS4. Alas, Xbox owners are left out of this one, but given Microsofts rather poor influence in Japan (on consoles), that's not entirely surprising. The Xbox One X, after all, released to shockingly poor sales figures there.
What do you think? Are you a fan of the series? Could this new game turn you into one? – Let us know in the comments!