New Gundam Breaker Releases On PC To A Mixed Response
---
---
---
Mike Sanders / 4 years ago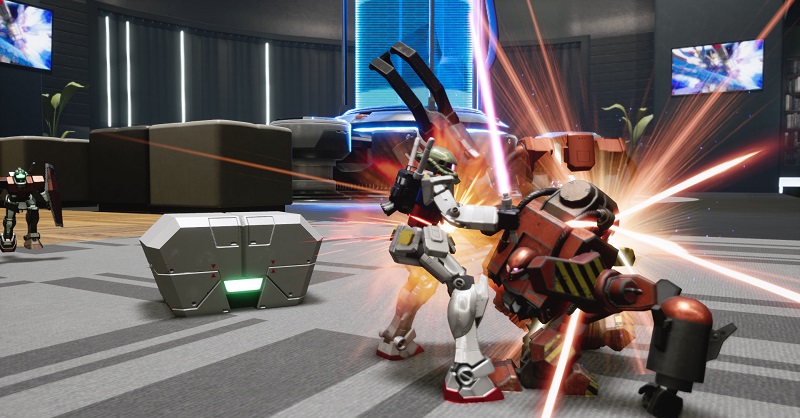 New Gundam Breaker Releases On PC To A Mixed Response
New Gundam Breaker has been out for the PS4 for quite a while now. The game has, however, been dragging its heels getting to the PC. With the game featuring a fully-customized style of Mech design and battle, it's clearly a game that is going to have a lot of interesting. Particularly on the PC where such things should run a little bit better, if not prettier.
Well, the good news is that the game has finally been released for the PC. The bad news is, the early reception for it isn't very good.
People Are Not Particularly Impressed!
Checking out the Steam reviews for New Gundam Breaker, it is currently, just, holding on to a 'mixed' rating. Checking out the reviews though, people are clearly not happy with the PC version. Remember as well that this was supposedly delayed to optimize and improve it!
GrubbyMcgee writes: "Well…so far the game has crashed 3 times. Video freezes up, then the audio overloads till finally the whole thing crashes. Had to turn off my speakers cuz it was so loud. The game nearly crashes your computer with it. Already tried uninstalling and reinstalling, even to different hard drives. Had a lot higher hopes for this game cuz I'm a huge Gundam fan, but so far I can't even play it. Can't recommend it in its current state. May update later if it decides to finally work."
Comparisons To Previous Versions
Having read through a number of the reviews, the vast majority of complaints seem to suggest that based on previous releases, this just simply isn't good. Less content and overall poor gameplay seem to be the order of the day! Admittedly, for anyone new to the series the more positive reviews suggest there is some fun to be had here. If you are, however, an 'old-hand' at this game, it's probably best avoided!
What do you think? Have you tried New Gundam Breaker on PC yet? – Let us know in the comments!