New Maps and Mod Support Added to Ashes of the Singularity
---
---
---
Peter Donnell / 5 years ago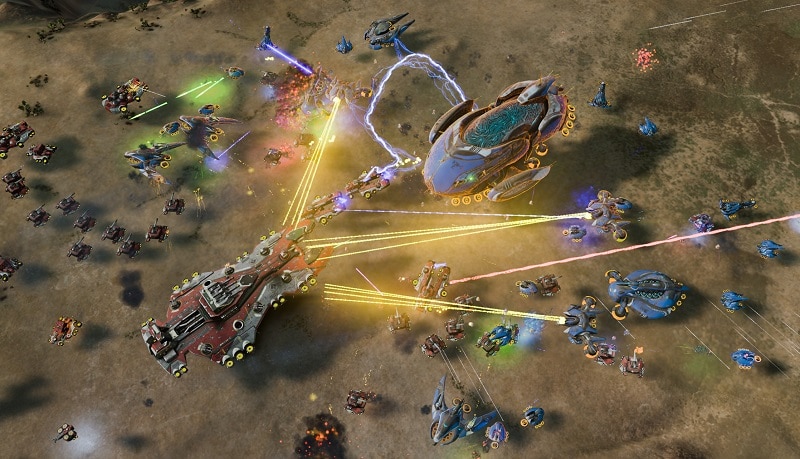 Ashes of the Singularity just got even better, as Stardock has released version 2.2, adding plenty of new fixes and content to the game. In the update, you'll find the much-anticipated replay feature, rebalancing fixes, even more maps, and more importantly of all, modding support!
"Fans have been asking for game replay for a while now, so we're really excited to implement it. The replays remove the fog of war so that you can see the entire map and all its players, which can be really valuable for formulating new strategies and learning where old ones may have gone wrong." – Derek Paxton, Stardock's Vice President of Entertainment.
Here are the main features of today's update:
Refining the counter system
Increasing strategic diversity
Opening up late game tech
Making Substrate less radioactives-intensive
Weakening exploitative "cheese" strategies
Improving game flow
Making the game more welcoming for newer players
Preventing double-capturing of resource points at the beginning of a game
The new maps include the 12-player Manannan map, and the 10-player Aenghus map, which as designed to suit the free-for-all gameplay mode. The Brighid map is tuned for 8 players, with a 4v4 or 4 teams of 2 configurations.