New Mass Effect: Andromeda Trailer Drops for N7 Day
---
---
---
Ashley Allen / 6 years ago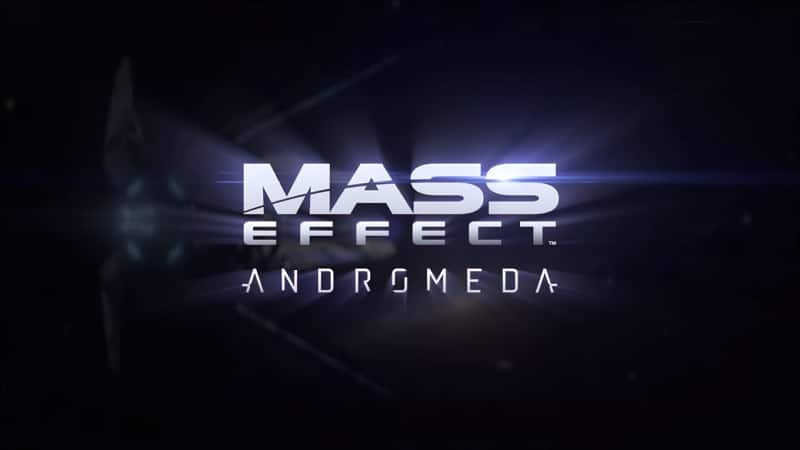 BioWare has released a new cinematic trailer for its forthcoming space-oriented action RPG, Mass Effect: Andromeda, to celebrate N7 Day. The trailer for the game – the latest in the Mass Effect series following the conclusion of the Shepard trilogy – shows the crew of the Hyperion venture out to the unexplored Andromeda galaxy. The game follows the Ryder siblings – the player can choose one of the brother and sister team – as they try to find a new home for humanity.
"We slept for hundreds of years, dreaming of a new home. But when we finally awoke, our dreams of peace were shattered," the Ryder's father narrates in the following video:
"The journey to Andromeda begins now," BioWare says. "Navigate the uncharted reaches of the Andromeda Galaxy to unravel its mysteries, discover vivid alien worlds, and lead the charge to find a new home among the stars. How far will you go to become humanity's hero?"
Best Buy temporarily listed Mass Effect: Andromeda as available for pre-order, listing the following features (via VG24/7):
Chart Your Own Course in a Dangerous New Galaxy
Unravel the mysteries of the Andromeda galaxy as you discover rich, alien worlds in the search for humanity's new home
Lead the First Humans in Andromeda on a Desperate Search for our New Home
In this new chapter of Mass Effect, meet and recruit all-new, interesting characters caught up in an epic space saga filled with mystery and galactic conflict
Fight with your Pathfinder Team In Battle Against Terrifying Enemies and Creatures
New additions like destructible environments, boosted jumps for added verticality, and all-new weapons and Biotics make combat more thrilling than ever
Build a Formidable Hero With Amazing Weapons, Powers and Tech
With a much more flexible skill and weapon progression tree, you can replicate your play style to make you unstoppable against new, powerful alien enemies
For 1 player or up to 4 in multiplayer mode
Mass Effect: Andromeda is expected for release on Xbox One, PlayStation 4, and PC in March 2017, possibly on the 21st.