New Microwave Design Set to Cook Up a Storm
---
---
---
John Williamson / 8 years ago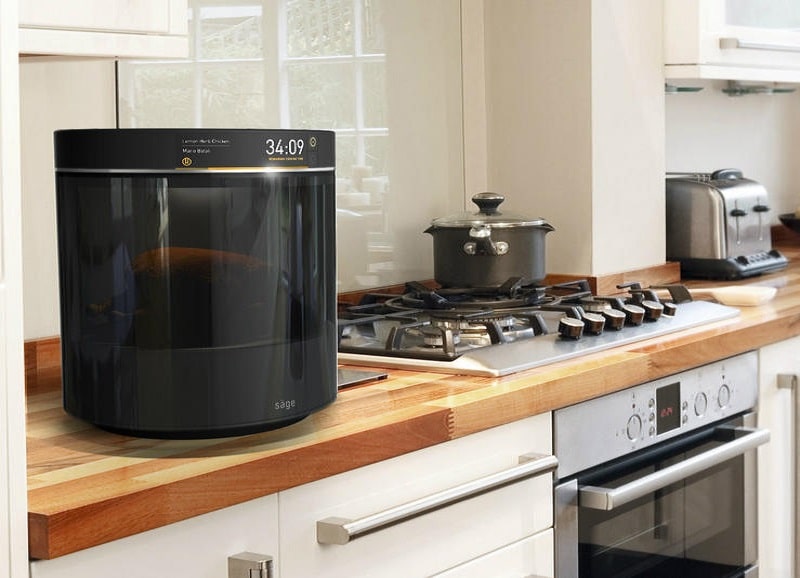 The Microwave oven revolutionized the way we prepare comfort food and its initial design has remained largely unchanged more than 50 years on. Currently, Microwaves are powered by radio waves which expose food to a burst of electromagnetic radiation while the turntable spirals around. Even though the technology is fairly efficient, there are limitations resulting in an uneven coverage of heat. I'm sure we've all encountered a ready meal which tastes hot and cold at the same time!
Freescale Semiconductor is an American company trying to resolve this problem and invented a prototype based on a solid state source. With this type of frequency, the energy transferred can be targeted allowing for a precise finish every time. Microwaves should now be able to produce succulent food across a wide range of complex techniques. This includes poaching and baking through a convention heating model. Additionally, the device is connected via a wireless network and collects recipes from the internet. The RF power source is much more energy-efficient and consumes less power. Furthermore, the selective heating allows for a longer lifespan and improved cooking times. The diagram below illustrates the difference between this prototype and the current tube source: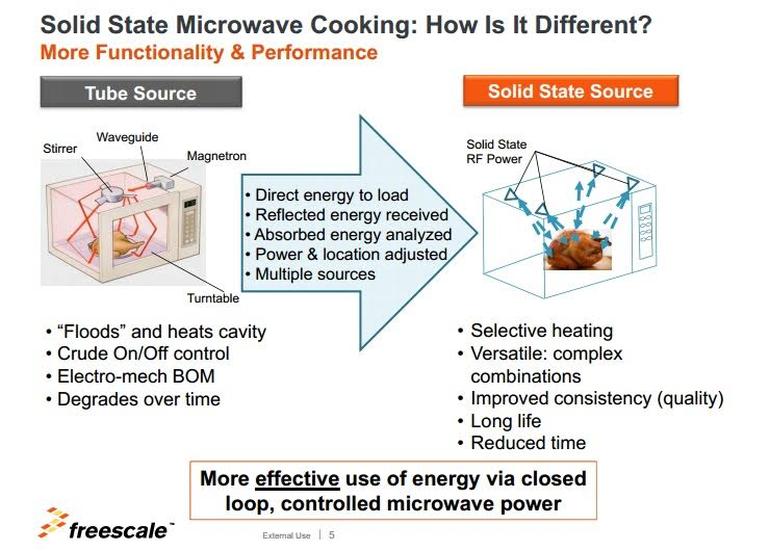 The potential for this cooking instrument is huge and I can see foodies and restaurants becoming intrigued by the concept. However, it is still a Microwave and instant, packaged food isn't the healthiest of options. We rely on fast food due to the roaring pace of modern life and the Microwave acts as a means to acquire energy in a quick fashion. I feel the technology is a superb stride forward but Microwavable food can be perceived as poorly made and not very nutritious.
Thank You Stuff New Zealand for providing us with this information.