New MST3K Episodes Arrive on Netflix Starting November 22nd
---
---
---
Ron Perillo / 4 years ago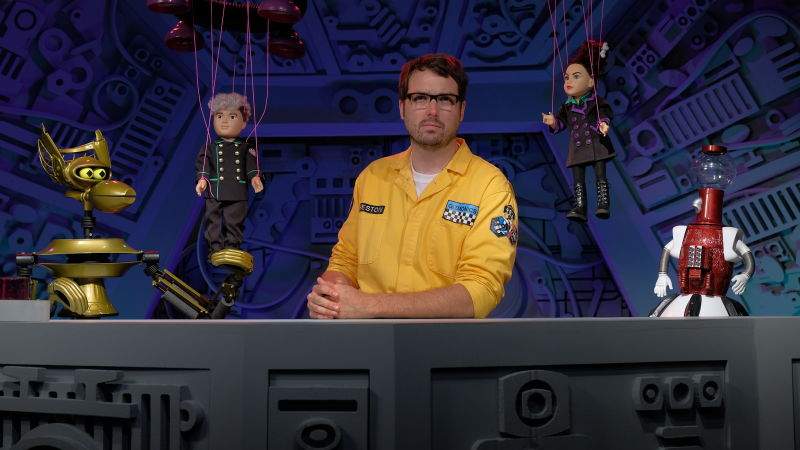 In The Not Too Distant Future
The modern revamp of Mystery Science Theater 3000 (or as fans affectionately call it, MST3K) on Netflix is returning soon starting November 22nd. Just in time for Turkey Day in the US. Although Americans are not the only one who will be able to view it. UK, Ireland, Australia, New Zealand and Canada will see the six episode series simultaneously as well.
Six episodes sounds like a far cry from the 14 episodes of the Netflix revival era. Although, that is most likely fueled by the massive crowd funding success prior to getting picked up by the streaming giant. Getting licenses to essentially re-air old movies can be costly after all. In both time and actual money.
Despite the fewer number of episodes this season, the return of the show this year is a special one. That is because this marks the 30th anniversary of the show's premiere from the bowels of KTMA in Minneapolis back in 1988. In fact, the original premiere was also around US Thanksgiving Day, so the November 22nd premiere is significant to fans.
What Can Fans Expect in Season 12?
Just like with Season 11, creator Joel Hodgson will oversee the new season as an executive producer and co-director. He will also be supervising and participating in all facets of production. The entire new featured cast will also be returning. This includes comedian Jonah Ray as the host ("Jonah Heston"), actress and comedian Felicia Day as the Mad ("Kinga Forrester"), actor and comedian Patton Oswalt as the evil henchman ("TV's Son of TV's Frank"), and comedians Baron Vaughn and Hampton Yount as the voices of "Tom Servo" and "Crow T. Robot," respectively.
The new season will feature six episodes of newly riffed cheesy movies. Although they have not announced what movies will be roasted this season yet.