New NVIDIA Headquarters was Designed in VR
---
---
---
Ashley Allen / 6 years ago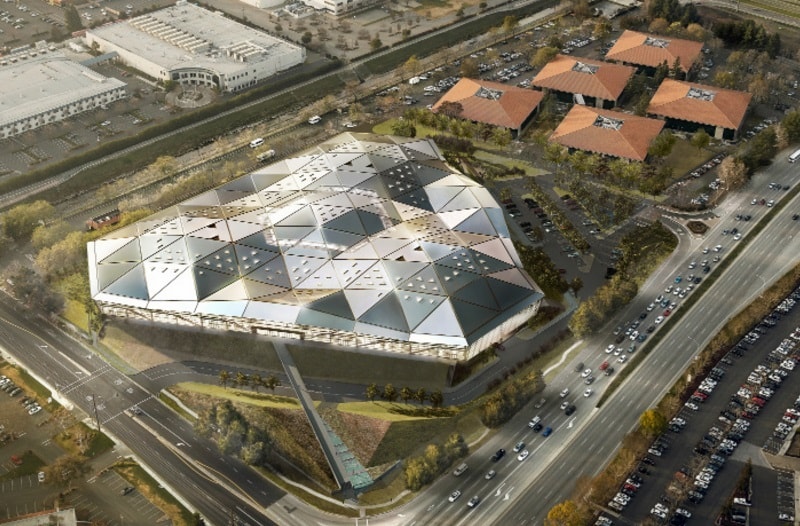 NVIDIA's futuristic new headquarters in Santa Clara, California, is set to open later this year, and its principal design director, Hao Ko, has revealed to The Architects Newspaper that its conception was aided by the use of virtual reality visualizations, made possible through the company's Iray rendering engine.
The polygonal building, which covers 550,000-square-foot, has been under construction for nearly a decade and is now in the final construction phase ahead of its expected opening in September 2017. The exterior is nearly complete, while the interior and external landscape is still work-in-progress. Throughout the process, VR technology has been used for both designers and staff to "visit" the proposed space, and changes and modifications were made depending on these experiences.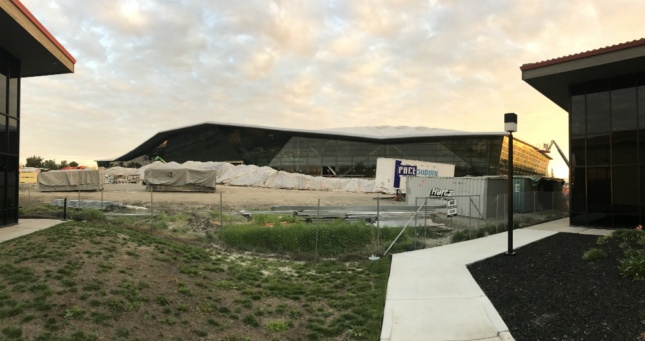 "NVIDIA worked to develop new uses for the graphics chip manufacturer's Iray rendering engine: the project's iterative daylight simulations involved modelling up to 5,000 light sources per image," says The Architects Newspaper's Antonio Pacheco. "Using the technology and cluster computing to pool GPU-power, designers were able to generate renderings in as little as ten minutes' time, converting the technology into a rapidly deployable design tool."
"The technology was also designed to include physically scanned materials in such a way as to capture light intensity and character—rather than to generate only various intensities of colour, as is more common in rendering applications," Pacheco explains. "The resulting "simulations" guided the design of the workspaces, where NVIDIA wanted to maximise the quality of light. The scheme, as a result, ended up with fewer skylights than originally intended. Simulations showed that not as many skylights were needed to achieve the correct lighting effect designers were looking for."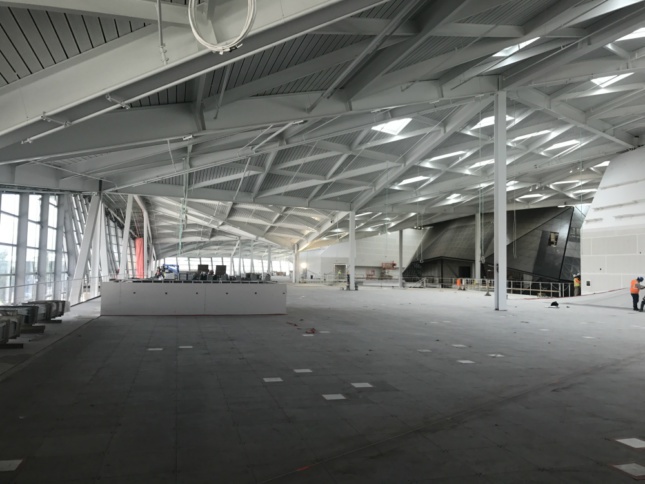 "Ko explained over telephone that virtual reality workflow integration allows for a project to take on more life, saying "previously we only had artists' renditions of what a space could feel like." Ko added that with VR, the architects at Gensler wanted to figure out how could get "more reality" into the design experience," Pacheco reports.
"Scott DeWoody, Gensler's creative media manager, said that the use of virtual reality was integral to the NVIDIA project and that the firm had "found a use for it at every spot in the design process"," he adds. "VR is something that is not only easy to adopt into the traditional office workflow, DeWoody explained, but once rendering times are reduced, the tool can result in better overall design quality, as designers "render everything around them, instead of just (rendering) an open scene"."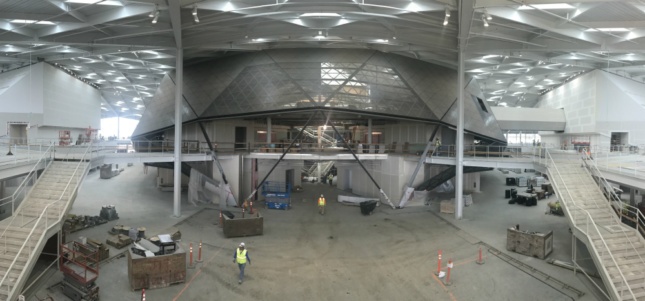 "I'm old school—I came in the profession back in the day when we were building big physical models, to understand size, scale, and experience. Prior to having VR, it was always a challenge to reconcile how you do that," Ko said.