New South Park Game Coming to Nintendo Switch?
---
---
---
Ron Perillo / 6 years ago
The official South Park Twitter account has teased the release of a possible new title for Nintendo's Switch console and although the tweet was ambiguous as to what it is, it is most likely the upcoming "Fractured But Whole" role-playing game being developed by South Park Digital Studios. The title is a sequel to the "Stick of Truth" from 2014 and continues the storyline directly. Fractured But Whole is expected to be released by publisher Ubisoft on December 31, 2017.
The game description from the Steam Page:
In South Park: The Fractured but Whole, players will delve into the crime-ridden underbelly of South Park with Coon and Friends. This dedicated group of crime fighters was formed by Eric Cartman whose superhero alter-ego, The Coon, is half man, half raccoon. As the New Kid, players will join Mysterion, Toolshed, Human Kite and a host of others to battle the forces of evil while Coon strives to make his team the most beloved superheroes in history.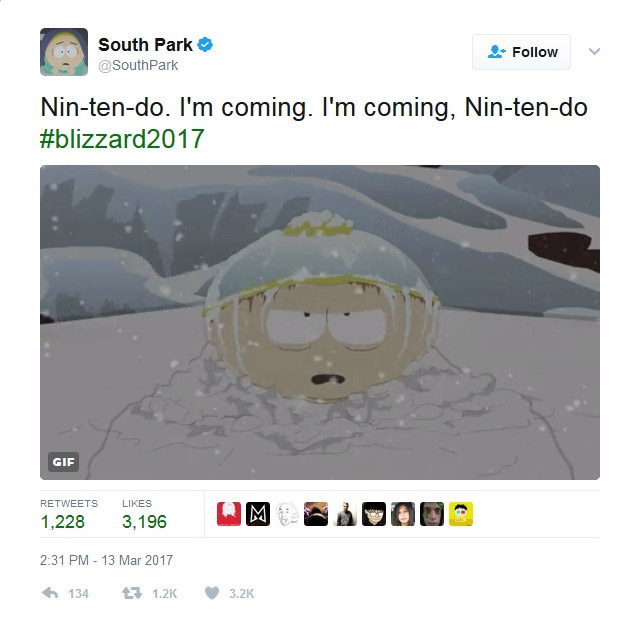 The twitter tease shows a frozen Cartman as the snow falls slowly on him ala Jack Nicholson from The Shining with the hashtag #blizzard2017. So this is possibly referencing the winter release date at the same time as other platforms including the PC, PS4 and XBox.
Nin-ten-do. I'm coming. I'm coming, Nin-ten-do #blizzard2017 pic.twitter.com/FC4xIDKWkK

— South Park (@SouthPark) March 13, 2017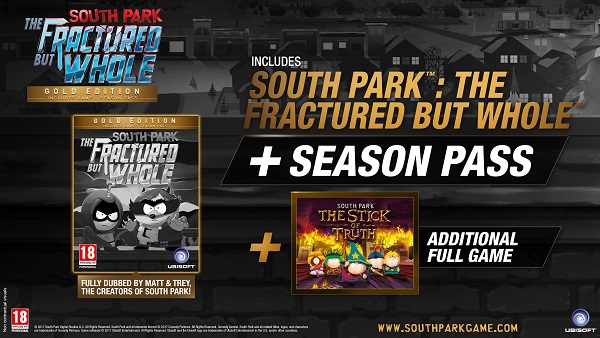 For the PC, Fractrued but Whole is currently available for pre-order for $59.99, giving users the bonus of having the pot-head character Towelie as the gaming buddy. A gold-edition is also available for $89.99 and gives users access to a season pass plus the original Stick of Truth game for free.