New USB Technology Means Reversible Port
---
---
---
Chris Smith / 9 years ago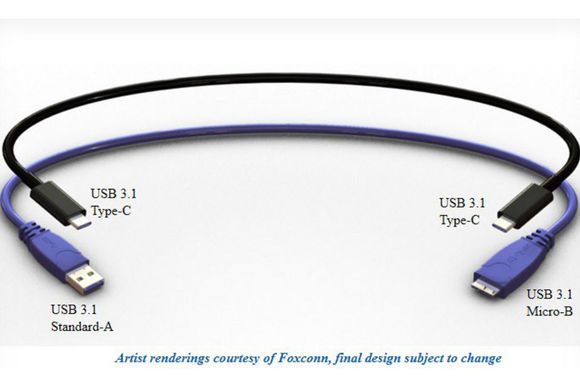 50% chance to get it right, get it wrong 100% of the time. How often to do go to blindly plug-in your USB device and try to force it in the wrong way?
If this happens to you too, your cries for help have been answered. The USB 3.0 promoter group has officially announced their new USB Type-C connector and it's ready for production!
What does this mean for a lowly tech user? Not only the ability to plug-in your device either way up, but is also said to be cross-platform as according to the release:
"Interest in the USB Type-C connector has not only been global, but cross-industry as well," said Brad Saunders, USB 3.0 Promoter Group Chairman. "Representatives from the PC, mobile, automotive and IoT industries have been knocking down our door anticipating this new standard. This specification is the culmination of an extensive, cooperative effort among industry leaders to standardize the next generation USB connector as a long-lasting, robust solution."
This new design will not directly 'mate' with the existing USB technology however – so this will most certainly have a teething period of several months or years as people slowly switch over to the new design.
This new connector is backed by quite a few large names in big corporations, so is not to be taken lightly.
"This next generation of USB technology opens the door for the invention of an entirely new, super thin class of devices that consumers haven't even seen yet," said Alex Peleg, vice president, Platform Engineering Group, Intel Corporation. "The USB Type-C connector, combined with high-performance data and power, is the ideal single-cable solution for all devices now and into the future." USB
The new design will incorporate a port size of 8.4 x 2.6mm, will be compatible with USB 3.1 (10Gbps) and support USB power delivery up to 100w. We cannot find information on the exact release date of the new Type-C connection, but you will start to see devices being rolled out soon with both old and new ports to enable a smooth transition.
Image courtesy of PC World