Is This The Next Big Thing For Videography?
---
---
---
Andy Ruffell / 6 years ago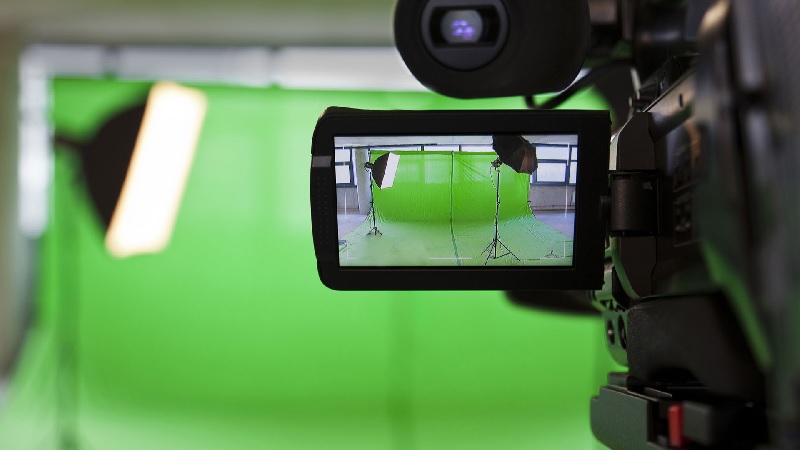 It's not very often that I end up writing articles as I have a wonderful team of writers who can do that in what I'm sure is a much better way and more than likely to a much better standard. Instead, I focus on the day to day running of eTeknix and unless something catches my eye, I'll simply pass it over to my team. This time however, I simply had to get my thoughts onto paper (read: screen) about what I'd found.
First things first, I want to make this clear that this post is in NO WAY sponsored, endorsed or influenced by the company in question. Now that I've got that out of the way, I'll carry on.
In the past couple of days, I'd been thinking more and more about moving eTeknix onto the next level by providing various content for our large readership and noticed that more and more readers, and brands that we work with were asking us to go back to our roots and produce more video content. That sounded like a plan and I believe that I still had the confidence and skills to make it happen albeit, a bit rusty, but I could muster on and give it a go.
If you wasn't aware, we do have a YouTube channel which can be found here. The problem was, YouTube has changed a lot recently and while I had a semi-ok camcorder and a nice Canon DSLR, that doesn't seem to cut the mustard any more so I went on the hunt for a new video utensil and decided on the A6300 from Sony. Some pros reading this may be face-palming and shouting that the A6500 is due out this month but it's not being branded as a replacement for the A6300 and instead will be its slightly more expensive brother, but sadly doesn't offer much more features, other than a touchscreen (which will drain the battery) and image stabilisation of which the 3 lenses I've purchased all have incorporated.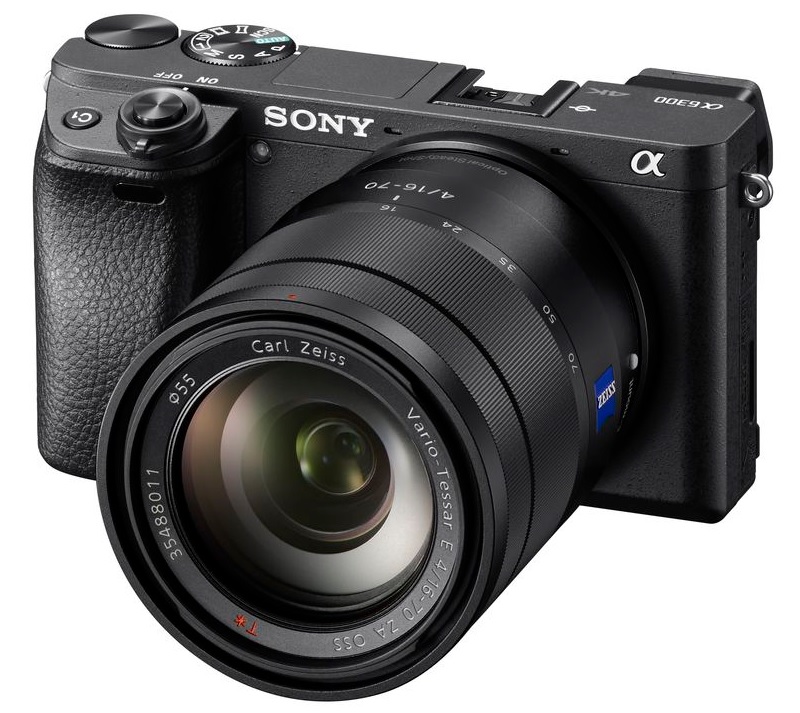 So I finally made the plunge and will be having a play with my new toy as the day progresses tomorrow and hopefully the UPS man arrives bright and early to give me maximum time with this new mirorrless wonder. Coupled with my Sennheiser wireless microphone system, I think I'll have Spielberg knocking at my door asking for my assistance, right? Jokes aside, I'm pretty damn excited about my new purchase and have already started to clear space to make room for it and then I found my Hama Star 75 tripod and it simply looks a bit old and sorry for itself, like the grandparent that you know should be in a nursing home, but you simply don't have the heart to do it. We've all been there right? This made me go on the hunt for a new tripod and Manfrotto seems to be the way to go, as they offer fantastic build quality, great features and are essentially pretty good value for money.
On my hunt, I also found myself looking at various other accessories and add-ons to see how large this market was, and this ranged from desk tripods, to brackets so that you could hang your camera upside down and much much more, and then I stumbled upon edelkrone and OMFG. That's all I can say. I've now been searching around their website for the best part of 3 hours, watching all of their videos and researching all of their products. Half of their products that they manufacturer I don't even need, but damn, I want it. They have somehow managed to build up a huge desire for their brand and products through a simple clean-looking website with fantastic videography and that's exactly what has got me hooked.
Some of the stand out products that I noticed were the PocketRig, SliderPlus and StandPlus.
PocketRig²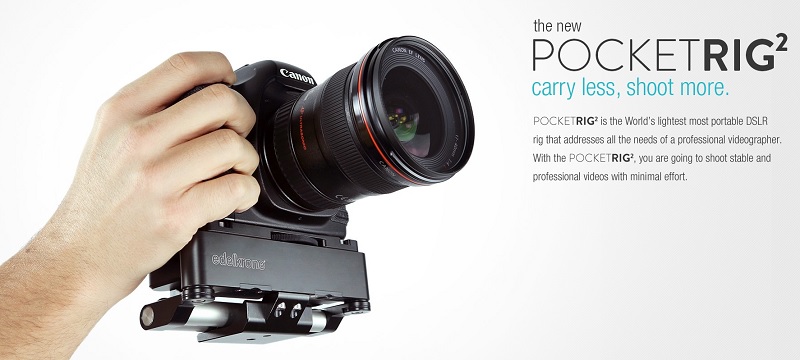 The PocketRig² is the world's lightest DSLR rig allowing you to shoot professional videos with minimal effort while also giving you fantastic stabilisation during the process. It's small, compact and light meaning that it's easy to travel with and is a welcome addition into any travelling videographers bag.
You can find out more information on the PocketRig² here.
SliderPlus

This simply put is one of the best products I've ever seen in my life, and I'm not just saying that. As with most videography, b-roll is an amazing thing, coupled with some silky smooth, creamy, milky bokeh (depth of field) and you are onto a winner. To get good b-roll, it involves a variety of skills and equipment including finding different ways to pan, tilt and slide and a slider is generally a good choice of equipment to have. The biggest issue with them however, is how much space they take up. edelkrone however, have come up with a solution that gives you long camera travel in a small portable size and they claim to give you twice the amount of camera travel compared to regular sliders at the same size.
In addition to this, they also manufacturer a target module, which allows you to pan the camera automatically by locking onto the subject in the frame and giving you a parallax result. This plugs in via a standard plug or via camera batteries giving you flexibility if travelling with it.
Another addition is the action module, which gives you slide control, stop motion, time-lapse and macro slide all through a simple and easy to use interface opposed to the old clunky way of programming that we've all been subjected to before.
Add all of these products together and what you are simply left with, is magic. You can find out more information on the SliderPlus here.
StandPlus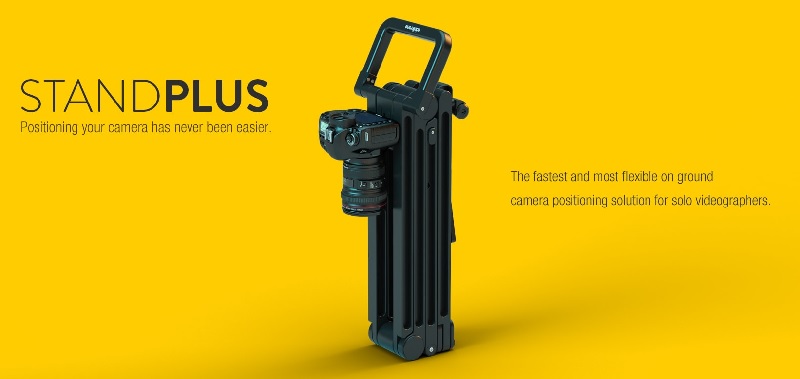 The last product that really caught my eye was the StandPlus which edelkrone claim to be the fastest and most flexible on ground camera positioning solution for solo videographers. It's a product that allows you to position your camera in a fast and easy way without any complicated mechanisms, buttons or controls. Aimed at a variety of users including YouTubers, it allows positioning for even the most obscure shots.
It's ready in seconds, easy to transport and allows you to move it around freely due to its caster wheel system. It also adjusts from 71.6cm (28.1 inches) to a whopping 162.6cm (64 inches) and weighs only 5.8kg (12.7 lbs).
Built from 100% CNC machines aluminium and a dual layer of coating for improved scratch resistance, it simply is a thing of beauty and when you think about it, a really simple idea.
There's More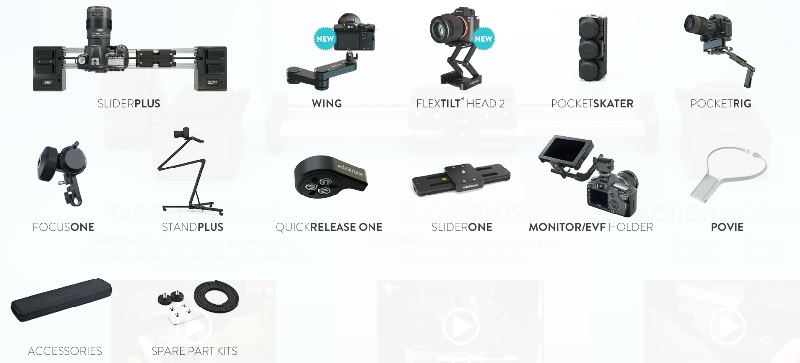 There are so many more products that this company manufacturer and I wish that I could write about them all, but I think you're better off going to their website and taking a look for yourself. You can see all of their products and videos here but be warned, I'm not accepting any responsibility if you end up parting with all of your cash, I know I could.
We may even reach out to edelkrone to see if we can take a better look at some of their equipment in the near future.