Ni No Kuni 2 Delayed – Not Expected Until 2018!
---
---
---
Mike Sanders / 4 years ago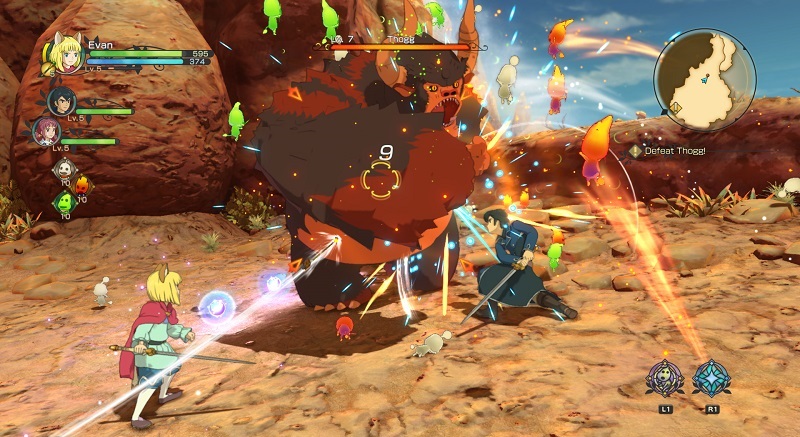 Ni No Kuni 2 was on my Christmas list this year. As a massive fan of Studio Ghibli I loved the art style inspired in this game. While the Studio didn't have any direct involvement in the sequel, it's clear that the developers, Level-5, were admirers. Unfortunately, it looks as if I'll have to ask for something else for Christmas as Ni No Kuni 2 has been confirmed as delayed until 2018.
Ni No Kuni 2 is delayed and my dreams are crushed.
Yes, but I am a little more tolerant than I usually would be. Akihiro Hino, head developer at Level-5 has gone to the lengths to produce a video apologising and explaining the delay.
In fairness to him, credit for actually responding to this. Ni No Kuni 2 has been quite widely anticipated. I will admit the first game wasn't perfect, in fact, I found the combat system a bit boring, but for visual and storytelling is was a joy to behold.
You can, therefore, understand why the fans, and myself, were delighted to hear that  Ni No Kuni 2  would redevelop the fighting system. It was fixing the only fault we found with the original. The perfect sequel. The announcement of the delay via GameSpot is therefore really quite disheartening.
With the game also being confirmed for PC (as well as PS4) the Ni No Kuni 2 universe was going to open up to a much larger audience this time round. Hopefully, this will include at some stage a PC remaster of the original.
So when can we expect it?
Level-5 has indicated a January 2018 release, which admittedly isn't that much further away. What is clear is that November 2017, the previous date, was far too optimistic. Given that recently at E3 we saw 9 minutes of in-game footage, we were perhaps led to believe that it was further along than the obvious reality.  Hopefully, we will see this being released in the scheduled January 2018 slot, although given that I am such a massive fan of this series, the need to see this done right massively outweighs my need to play it… just.