Ni No Kuni 2 is Heading to the Nintendo Switch
---
---
---
Mike Sanders / 1 year ago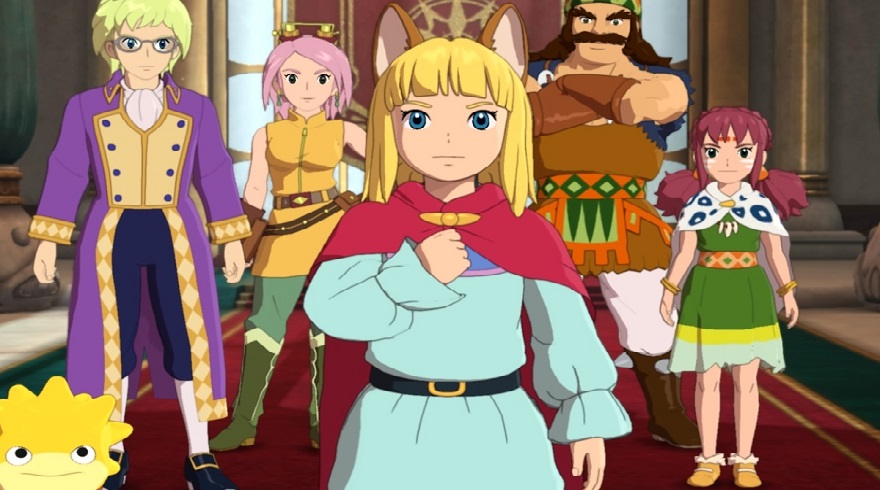 The Ni No Kuni franchise is quite possibly one of my favourite game series of all time, and I daresay that any of you reading this who played either title probably shares that opinion. It featured animation by Studio Ghibli and music by Joe Hisaishi! While the sequel took the series in some interesting new directions, on the whole, if you haven't played either yet, then all I can say is do it now! However, if you have lacked the opportunity on your console so far, then we have excellent news for you. Following an official age rating application with the ESRB, we have practically nailed-on confirmation that Ni No Kuni 2 might finally be heading to the Nintendo Switch after many years of waiting!
Ni No Kuni 2
Although the news is certainly welcome, the Ni No Kuni series as a whole has always represented something of a mystery. I mean, call me crazy, but it always looked like something that should've been at home on a Nintendo console by but and large, this has generally been the last platform to receive a port. With the Nintendo Switch getting 'Ni No Kuni 2: Revenant Kingdom: Prince's Edition', however, the good news is that while the version has taken a little while to finally get done, at least Switch owners can look forward to the version with all of the bells and whistles included!
What Do We Think?
If you haven't played Ni No Kuni 2 yet, then the Nintendo Switch (at least in my view) might represent the best way to truly experience it. As a JRPG, it should come as no surprise to learn that this isn't a title that can be quickly polished off in a weekends worth of gaming. However, with the portable functionality, I'm sure you'll have more than a little fun checking this title out while on the go! – Well, pending official and formal confirmation from Nintendo and/or Bandai Namco!
What do you think? – Let us know in the comments!