Ni No Kuni 2 Update Adds Hard and Expert Difficulty
---
---
---
Mike Sanders / 5 years ago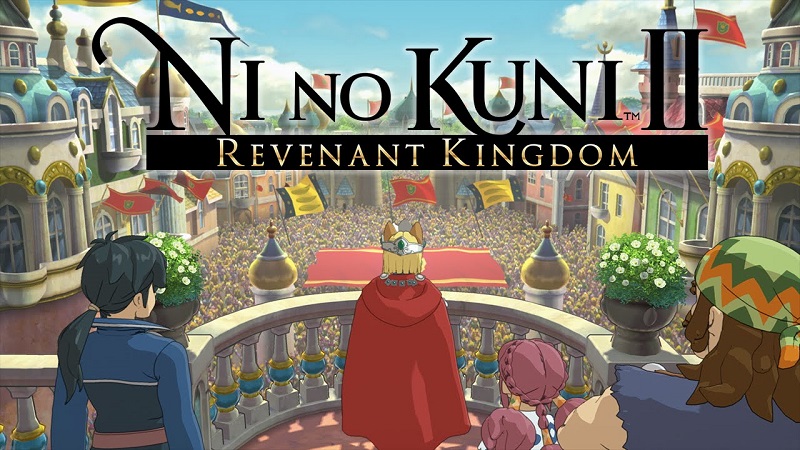 Ni No Kuni 2 Launches New Patch For Increased Difficulty
Ni No Kuni 2 launched earlier this year and I think it's pretty safe to say that most fans have absolutely loved it. Adding new features to the previous game, the adventure in itself was great fun and I must confess, I'm still playing it now. The little matter of Final Fantasy XV releasing around the same time has been a factor in that, but regardless, I'm still playing Ni No Kuni 2.
As a means of attempting to keep the game fresh though, developer Level-5 has just released a new patch. One specifically to increase the difficulty of the game.
Hard and Expert Mode!
Ni No Kuni 2 has introduced new difficulty modes to try and make the game a bit harder. In fairness, while the base game it itself isn't easy, there aren't massive levels of challenge either. Therefore the inclusion, if for no other reason than to try and get people to make a 2nd attempt at the game, seems like a great idea.
The increased difficult does, however, come with some benefits. For example, harder difficulties will reward players with stronger items and more currency. As such, your battles might be tougher, but you'll get better loot for your trouble. It should, however, do far more to the game than just making it harder.
Adding More Life To The Game
One of the biggest problems that face games like Ni No Kuni is that once you have completed it, there often isn't much reason to have another go. I mentioned Final Fantasy XV earlier. Having completed that, I currently have no inclination to give it another try. With an increased difficulty mode though, Ni No Kuni 2 might have just grown some fresh legs.
What do you think? Have you played Ni No Kuni 2? – Let us know in the comments!