Nike Reveals Back To The Future II Self Lacing Shoes For Real
---
---
---
Christopher Files / 7 years ago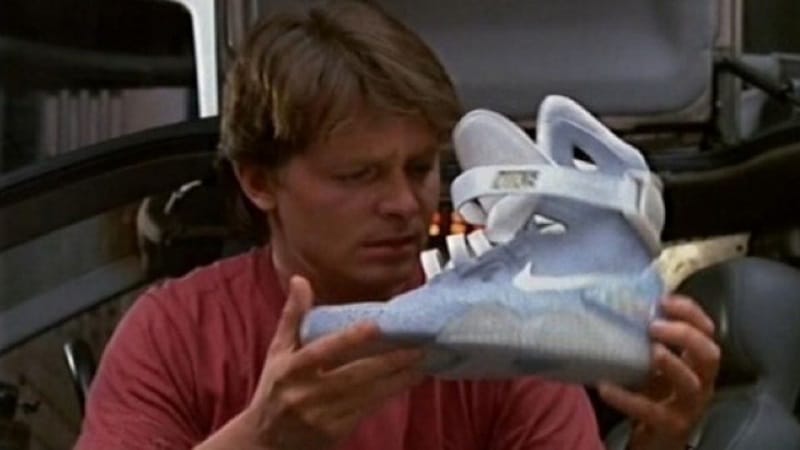 At the start of this year, we as consumers were promised sneakers (Trainers in the UK) with power laces, film buffs will no doubt remember these from the hugely popular and successful franchise Back To The Future 2, but did sportswear manufacturer Nike deliver on those promises? It turns out yes they did and they look amazing if the illustrative images are anything to go by.
Nike is coining it an "individually responsive system that senses the wearer's motion to provide adaptive on-demand comfort and support". This basically means there is a hidden powered mechanism that automatically tightens the laces when a consumer inserts their feet. Below is an image that illustrates the trainers, as you can see, they would be fantastic to own.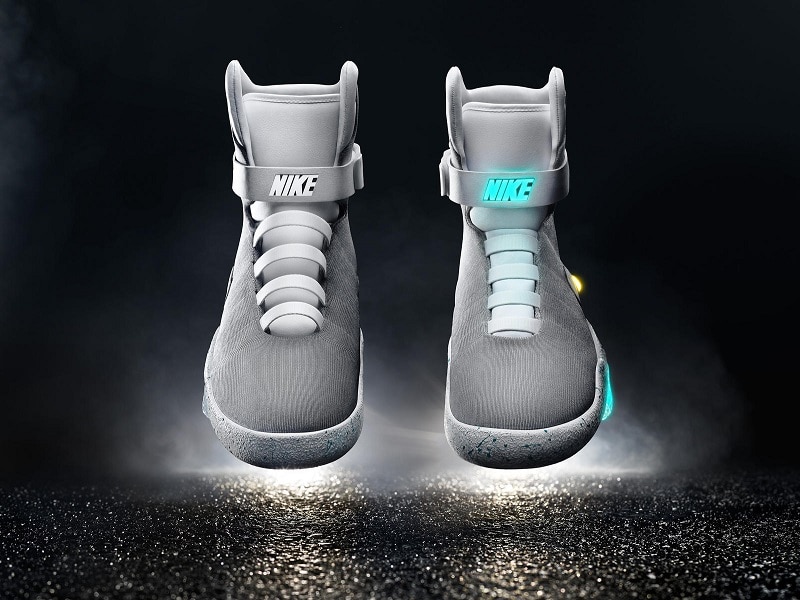 Before anyone feels the urge to run down to their local sports shop in order to purchase the shoes, there is a caveat.  Nike has stated that the "Nike Mag is a limited edition release and as such will only be available via auction with all the proceeds going to the Michael J. Fox Foundation for Parkinson's Research". Further details concerning the auction will be posted to Nike News and via Twitter @Nike in spring 2016.
I dread to think what the eventual price may be if it's entered into an auction, the average Joe/Johanna might have to sell quite a few things in order to be able to afford to bid on such an exclusive item.  It's certainly a worthwhile cause however when you consider that an estimated 6.3 million people have Parkinson's disease worldwide. Hopefully the potential money raised can be used to further research possible treatments for the disease.
Image courtesy of avclub