Nintendo Switch Production Increased to Stop "Customer Tantrums"
---
---
---
Mike Sanders / 6 years ago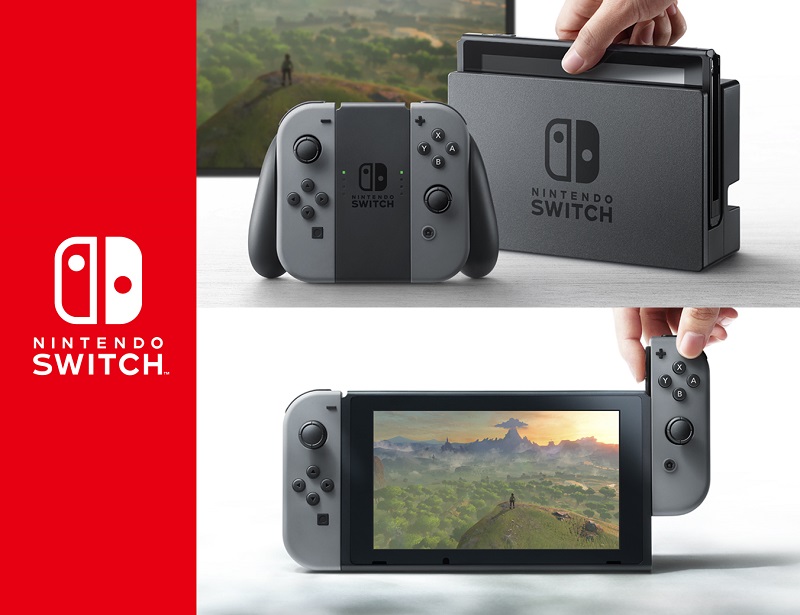 Nintendo has announced that it is set to increase production of its Switch console. The announcement comes as Nintendo anticipate a high demand for the Switch console in the upcoming Autumn/Winter period.
Why is the Nintendo Switch production being ramped up?
Nintendo Switch is planning to be the 'stocking-filler' console this Christmas. With the PlayStation Pro already well established, and Microsofts Project Scorpio not expected until next year (or if it does make it's reported Christmas release, about 3 times the price of the Switch), Nintendo clearly believes it can fill a void being the Summer-Christmas console of choice. This comes after continued criticism of the supply levels of the Nintendo Switch and the now discontinued NES classic. We can not ignore that this isn't the first time in recent months Nintendo have promised a 'ramp-up'. We reported only two months ago that Nintendo was going to do this and nothing appears to have happened since.
The financial times have however reported that production in the Nintendo Switch is set to increase. An insider at Nintendo has stated that the company wants to avoid more "customer tantrums".
"Customer Tantrums"?!
Yes. Nintendo has decided that the lack of supply of their 2 most release console releases is not their fault. It is the fault of customers throwing "tantrums". Whilst this reported comment is sure to be either A) Ignored or B) Refuted in the next few days, if true it's a sad state of how they view this supply issue. Reports suggest that Nintendo did stick to its rather tight 10 million unit productions figures since release until last March. Nintendo has made it clear that wish to have an additional 8 million units ready for this Christmas.
Demand for the Nintendo Switch is still remarkably high. Nintendo has been accused, not for the first time, of restricting supply to falsify demand. As of right now, Nintendo Switches are getting a little easier to come by, although the price has not dropped significantly, meaning those holding out for a price drop might have a longer wait than anticipated.
Is it worth buying a Switch?
Personally, I want a Nintendo Switch, I already have a Wii-U and I love it. I've seen Zelda on both the Wii-U and Switch and although the Switch version is prettier, there is so little between the two I can not warrant a mad impulsive purchase of the Switch.
I want to play the upcoming Mario Odyssey, in addition, I have high hopes for what's to come for the Switch.
November sees the release of the new Mario title. This clearly demonstrates Nintendo want to dominate the Christmas market. Despite Nintendo doing better than in recent years, I can not accept the supply issues. "customer tantrums" is not an appropriate way to describe them either. To coin an expression my father would use, Nintendo needs to pull their finger out. If they don't, they're going to miss the Christmas boat. It that happens, it could undo all the good word they have done.
Please, Nintendo, don't mess this up! I fancy a Switch in my stocking this Christmas!