Nintendo Decides to Pull the Plug on Dr Mario World
---
---
---
Mike Sanders / 1 year ago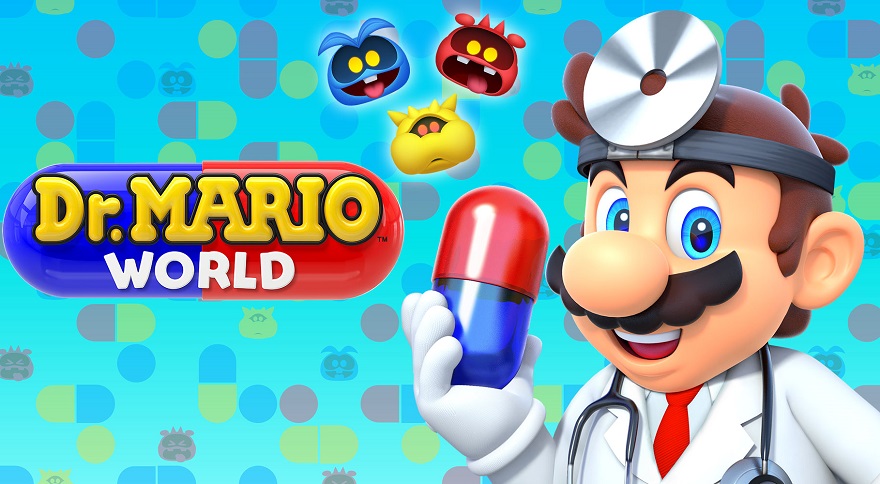 I must confess that Dr Mario is quite possibly one of my most favourite games of all time. When I heard, therefore, that it was set to get a mobile revival, I have to admit to being more than a little interested in checking it out. When it did release in the Summer of 2019, however, I was not alone in my reaction that, overall, it was pretty terrible. – It could've been great, but the short version is that, like a lot of mobile games, Nintendo decided to kill it with borderline required microtransactions.
These days, I doubt many people are still playing it. If you are one of the few who decided to stick around though, then we have some bad news for you. Following an official Twitter post, Nintendo has confirmed that it will officially be shutting down 'Dr Mario World' as of November this year.
End of service notice: The Dr. Mario World game's service will end on Oct. 31, 2021. Thank you very much to the players who have supported the game. For details, please check this link: https://t.co/fC5qnRnLFD

— Dr. Mario World (@Drmarioworld_EN) July 28, 2021
Dr Mario World to Die!
The writing was always on the wall for Dr Mario World as it surely still didn't have too many people actively engaged in it anymore (as above, due to the fact that it was awful). I will confess though, it is moderately surprising to see Nintendo being so willing to kill it off after basically spending just 2 years on the market. Perhaps the worst part is that Dr Mario World could've been fixed, but ultimately, while it had a lot of symptomatic problems, greed was ultimately the virus that killed it off.
Is it really being killed off though? Well, in most instances, you would likely just expect support for the title to end and the game to continue operating as normal, right? Well, with this being so heavily reliant on servers, while you will still be able to access the app to view your 'memories' (whatever the hell that means), it will no longer work in terms of a 'game' as of October 31st, 2021.
Good Riddence?
While Nintendo has had some success in the world of mobile gaming, it's hard to deny that they completely failed to deliver with Dr Mario World. As such, while I suspect many of you have forgotten that it ever existed, for those few of you who did stick around with it, it would seem that your patience has ultimately not been overly rewarded because, ultimately, no amount of blue, red, or yellow pills could clearly fix this clear microtransaction riddled cash grab!
Dr Mario deserved better. But perhaps its death is a kindness for people like me who still retain very fond memories of it as a franchise.
What do you think? – Let us know in the comments!