Nintendo Switch Getting Sued Over Controller
---
---
---
Mike Sanders / 3 years ago
Nintendoes well!
Since it's release in March, the Nintendo Switch has been the best-selling console so far this year. Easily blowing the PS4 or X-Box figures out the window, the success has far exceeded anyone's expectations. With success though, generally comes law suits and in this instance, Nintendo is being sued.
Who is suing Nintendo and why?
Game accessory maker Gamevice is suing Nintendo over an alleged infringement of patent over the design of the controller.
Believing that they own the patent for a free-hand and detachable controller, they feel that the Nintendo Switch is in clear violation of this.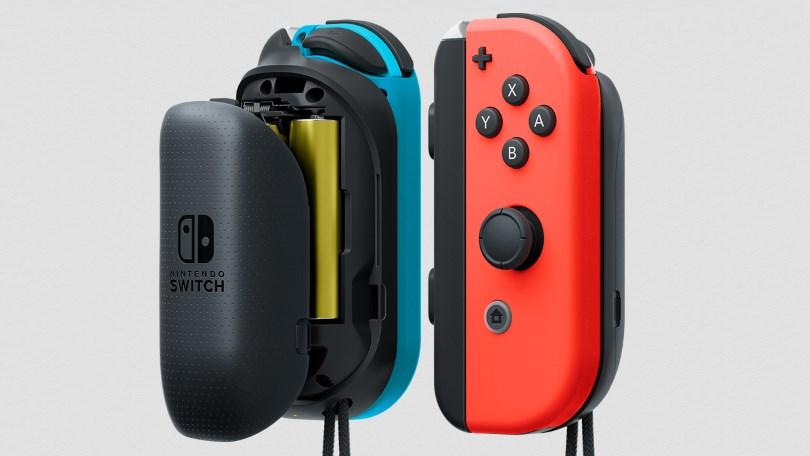 Gamevice is seeking monetary compensation and in addition, a complete cease of sales of the console reports NextPowerUp. Yeah… good luck with that!
While there might be grounds for the law suit on a possible infringement, the chances of the Nintendo Switch getting pulled from the market because of this are slim to zilch. I fancy Nintendo might be able to afford better solicitors than Gamevice.
Is there any validity to the allegations against the Nintendo Switch controller?
Without knowing the details, it's hard to say. Presumably, though Gamevice submitted a patent which they feel Nintendo has encroached. Why has it taken nearly 6 months to realize this I have no idea.
The cynic in me suggests that it's hard to ignore that the 4.7m units sold by Nintendo aren't a major factor in this. Particularly when GameVice is a company that has struggled for a market share for quite some time.
It smacks to me of the last-ditch effort to save the company by attempting to squeeze Nintendo. Something MadCatz might have tried in their dark ending.
When it comes to the Nintendo Switch, the controller isn't a major feature. Some people do not even particularly like it which has led to independent companies creating their own, which are excellent.
Any thoughts of what will come of this?
Not a clue, maybe Nintendo has infringed, but if so, to me the whole claim sounds very shaky. The legal suit is based on a concept of a separate and incorporated controller. Concepts are notoriously difficult to have an all-encompassing patent on and I suspect Nintendo will either offer a minimal amount to not have to waste their time or they'll destroy this company.
Either way, it's not going to stop me enjoying my Nintendo Switch.