Nintendo Issues Patent For Gameboy Smart Phone Cover
---
---
---
Mike Sanders / 3 years ago
Nintendo Issues Patent For Gameboy Smart Phone Cover
Nintendo's Gameboy is perhaps one of the most iconic pieces of gaming out there. The handheld device, released in 1989, saw a remarkable lifespan of over 10-years and even managed to successfully beat off competition from much more powerful systems.
In a report via Siliconera though, it has been noticed that Nintendo has just issued a brand new patent based on the exterior design. Yes, a Nintendo Gameboy style cover has had a patent approved for use specifically with smartphones. This isn't just a cover though. It's far more interesting than that!
Gaming!
Although it is, of course, not confirmed in the patent application, it seems clear that this cover is going to do more than just surround your phone. It is believed that the cover will be used to essentially convert your smartphone into a Gameboy. Yes, the buttons and controls will all work and by 'letterboxing' your screen a little, with display exactly as the handheld device would have.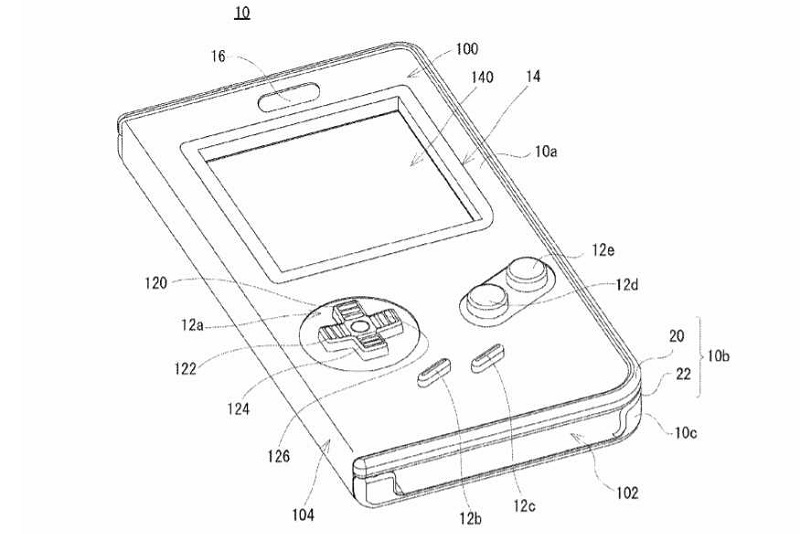 When Is It Out?
Well, you shouldn't forget that this is just a patent application. It's certainly not uncommon for companies to have and own various patents that never made it to the actual market. This surely has to be a bit of a no-brainer for Nintendo though? If they were to release this cover (and maybe throw in a few old-school Gameboy games such as Mario Land or Pokemon Blue/Red, this would fly off the shelves.
In the unlikely event that it doesn't come to market though, it's still, if nothing else, a fantastic concept!
What do you think? Would you buy this for your phone? – Let us know in the comments!