Nintendo to Release Switch Mini?
---
---
---
Ashley Allen / 6 years ago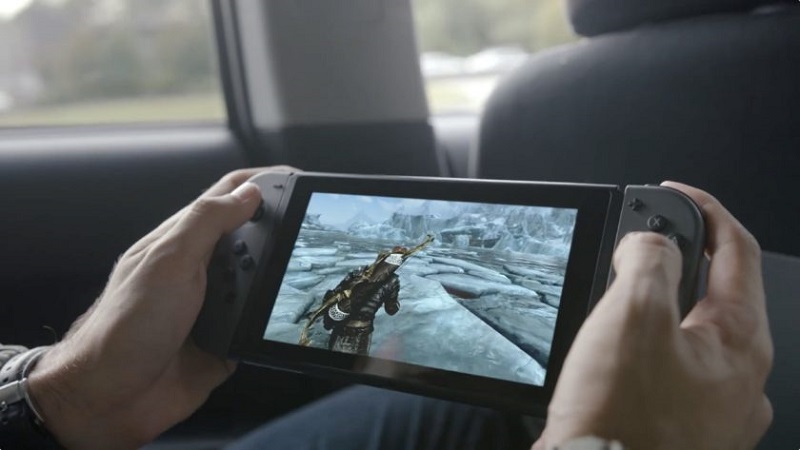 While Nintendo has just binned one mini console, there might be a brand new one incoming, according to recent rumours. The Japanese company took the surprising decision to discontinue its retro revival NES Classic console worldwide this week, but Citigroup analysts are predicting that it could instead launch a shrunk-down version of its latest hardware, the Nintendo Switch, by 2019.
"Although the Nintendo Switch can be used as a handheld device, we think smaller children could struggle to use it comfortably in that format due to its size and weight," Citigroup analysts wrote in a new report (via Bloomberg). "Accordingly, we think Nintendo will launch a lighter, dedicated handheld version of the Switch, possibly to be called the Switch Mini."
The release of a Switch Mini would help to shore up the strong sales of the Switch – launched little over a month ago – which saw nearly 1 million shipments in the US alone and inspired a healthy rise in share prices.
"Nintendo shares rose 2.1 percent in Tokyo on Friday after the company said Switch sold faster in its first month than any other of its video-game systems, with more than 906,000 Switch consoles shipping last month in the U.S., according to data from industry researcher NPD Group," reports Bloomberg's Yuki Nakamura.
"The Citigroup analysts didn't predict how much the smaller Switch could cost, but estimated it could sell 6.7 million units in the twelve months through March 2019," Nakamura explains. "They also expect the regular Switch to sell 25.7 million units by then. In the report, Citigroup initiated coverage of the game maker with a buy rating targeting 35,000 yen per share, 36 percent more than Nintendo's closing price on Friday."