Nintendo Subscription Package Releases Modded Zelda Game
---
---
---
Mike Sanders / 3 years ago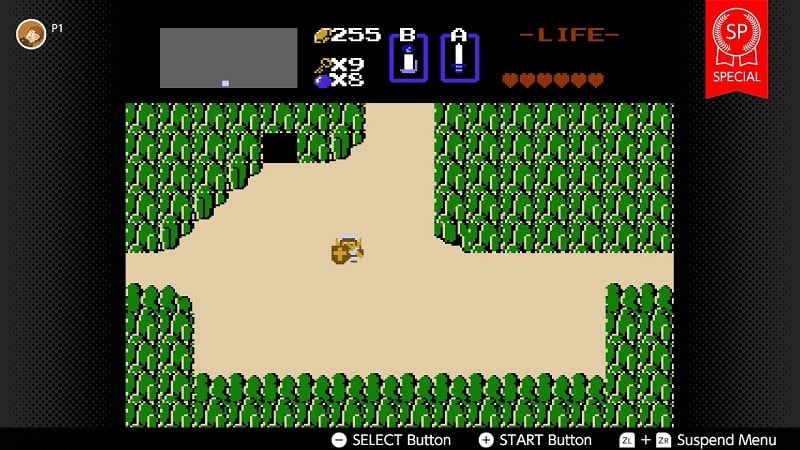 Nintendo Subscription Package Releases Modded Zelda Game
When Nintendo decided to drop their free online gaming in favour of a subscription-based service, people may have been a little aggravated at first. On the whole, though, it's turned out to be pretty decent. Not because you're having to now pay (that obviously stinks a little) but the fact that Nintendo actually offered a remarkably large amount of content as part of it.
A significant aspect of this is the catalogue of classic NES games now available to play. It seems, however, that a new, but exceptionally quiet, addition has been made.
The Legend of Zelda – Living the Life of Luxury (yes that is the title) is now available to play! What is surprising though is that Nintendo has barely mentioned it… It's just there!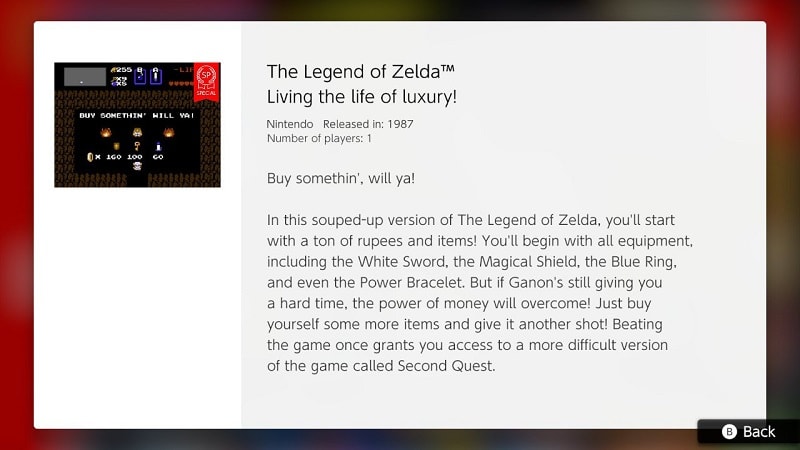 What Does The New Version Include?
Well, in a nutshell, the game has kinda been tweaked to be a little easier from the start. While the game is still essentially the same, you start with a bunch of items and rupees. All of which should make the early game significantly more pleasant for those not accustomed to the more unforgiving days of gaming.
Yes, controversial I know, but gaming did use to be a lot harder!
The new version of Zelda is available right now for anyone with a Nintendo online gaming subscription and is well worth checking out! I mean… come on! It's a Zelda game!
What do you think? – Do you have a Nintendo Switch? Did you ever play the original Zelda game? – Let us know in the comments!