Nintendo Switch Specs and Clock Speeds Revealed
---
---
---
Ashley Allen / 4 years ago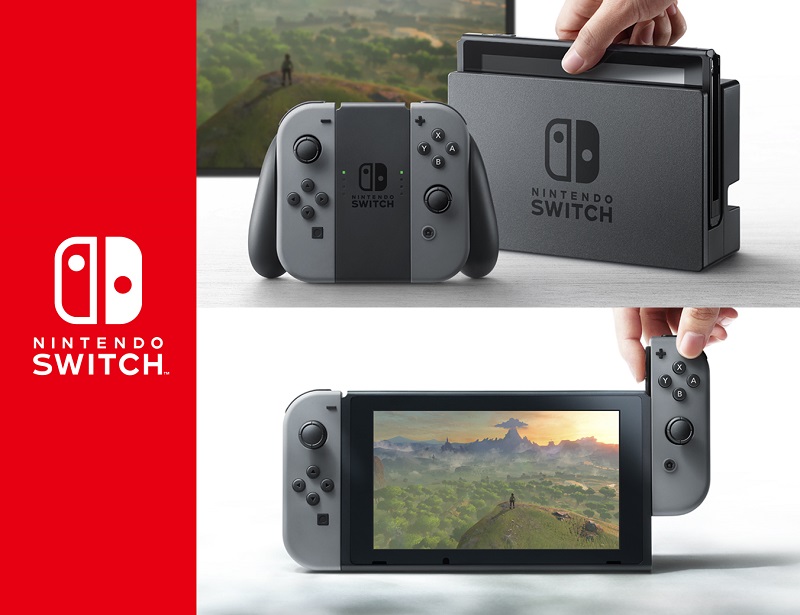 While the official revealed of Nintendo's new Switch console is not until the New Year, Eurogamer's Digital Foundry has revealed the technical specifications and clock speeds of the forthcoming home/portable console. We now know that the Switch will contain an NVIDIA Tegra X1 Maxwell – not NVIDIA's new Tegra X2 chip – the same SoC that powers the NVIDIA Shield, and that there is a significant difference in clock speeds when the console is handheld and when it is docked, as was previously rumoured.
Digital Foundry's Richard Leadbitter has noted a few discrepancies as to how Nintendo is utilising the Swtich's Tegra X1, though, and he speculates that the Japanese company might have more information to reveal come January.
"Tegra X1 is a fully-featured HDMI 2.0 capable processor, so why is video output hobbled to HDMI 1.4 specs?" Leadbitter writes. "What's the point of a 4K, 30Hz output? The X1 also has 16 ROPs, so why is pixel fill-rate mysteriously running at only 90 per cent capacity – the 14.4 pixels/cycle should be 16 were this a standard Tegra X1."
"Nvidia's chip also has four ARM Cortex A53s in combination with the more powerful A57s – so why aren't they on the spec too?" he adds. "Other areas of the spec have since been corroborated by Eurogamer: specifically, the 6.2-inch IPS LCD panel with a 720p resolution and multi-touch support, but there is the sense that this is an old spec, that there's a crucial part of the puzzle still missing."
Nintendo Switch specifications (via Ars Technica):
CPU: Four ARM Cortex A57 cores (theoretical max 2GHz)
GPU: 256 CUDA cores (theoretical max 1GHz)
Architecture: NVIDIA second-generation Maxwell
Texture: 16 pixels/cycle
Fill: 14.4 pixels/cycle
Memory: 4GB
Memory Bandwidth: 25.6GB/s
VRAM: Shared
Storage: 32GB, max transfer rate 400MB/s
USB: USB 2.0/3.0
Video Output: 1080p60
Display: 6.2-inch IPS LCD, 1280×720 pixels, 10-point multi-touch support
Clock speeds:

The official presentation of the Nintendo Switch is slated for 13th January 2017.